Veteran Miami Developer Teams Up with Russian Developer to Design Brickell Flatiron Condo
Apr 30, 2014 April 30, 2014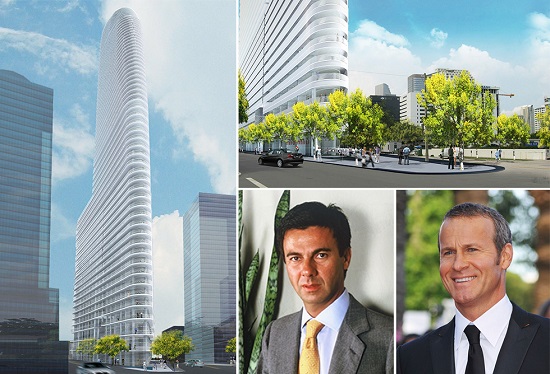 Prestigious developer, Ugo Colombo, has revealed details of his upcoming sky scraping residential tower.
The project, Brickell Flatiron, will contain over 500 units stretched over 60 floors, on a 1.1 acre property. Residences and several duplex penthouses with up to three bedrooms will be scattered throughout the tower. Flatiron will be located on the corner of Brickell Plaza and South Miami Avenue.
Architect Luis Revuelta designed the building under Colombo's supervision. Colombo also teamed up with Russian builder Vladislav Doronin of the Capital Group to form a joint venture for Brickell Flatiron. Sources also say the duo plans on building a second project together in the future.
Flatiron will also include a retail and restaurant component. Colombo expects to begin construction on the project by the end of the year. Flatiron unit sales will launch on April 29th.
Source: miamiherald.com
Photo credit: Brickell Flatiron - exmiami.org, Ugo Colombo cmcgroupmiami.com, Vladislav Doronin stylebistro.com
Share your thoughts with us
Sign up now
Get news and updates delivered to your inbox