Video: How to Sell Your Property Fast! 5 SENSE-ible Tips to Sell Your Home Now!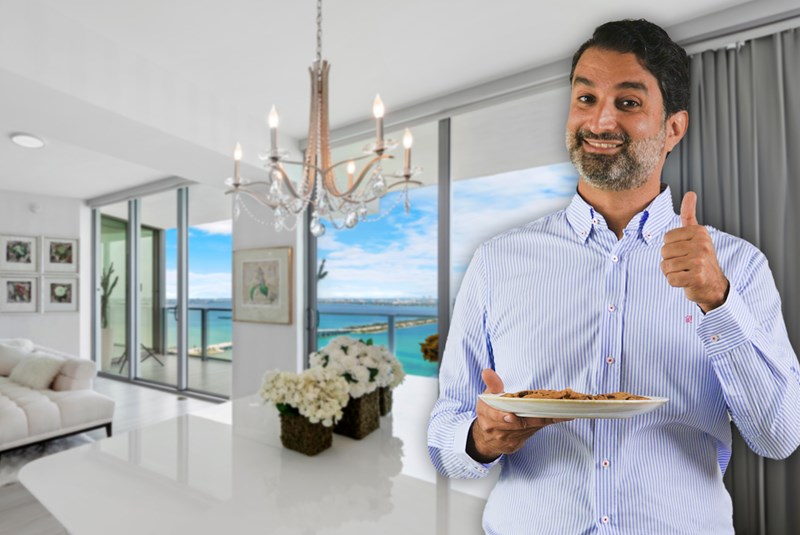 Aug 31, 2023 August 31, 2023
What makes some properties more memorable than others? How do some condos in the same building stand out and end up fetching top dollar, while others sit on the market for months? Is there a more SENSE-ible approach to getting your property sold sooner?
If you're planning to sell your home anytime soon, we highly recommend watching our Blackbook Properties expert video below. In this video, real estate expert and broker Sep Niaka takes you through five actionable tips you can use to captivate all five SENSES of your prospective buyers. From impeccable packaging to sumptuous food and drink, here's how you can set the mood right with the perfect sensory experience for your buyers that converts:



Looking for a quick recap? Here's a checklist of our SENSE-ible selling tips to keeping you ahead of the game and in touch with your buyers:
Sense of Sight:

Simplicity is key when it comes to charming buyers with visual delight. Decluttering and depersonalizing your property gives potential buyers the space to envision their own lives in the home.
A clean, organized space also helps highlight the best features of your property and gives the impression that it has been well-maintained, yet also allows buyers to see themselves living in the space. Consider hiring a professional staging service to help optimize your layout and create an inviting atmosphere before heading into a showing.
Sense of Smell:

Who doesn't love the scent of apple pie? The good ol' aroma of fresh-baked cookies or other goodies is another sure-fire way to instantly turn up the appeal of your home or condo.
Having an honest friend or real estate agent help detect and neutralize any unpleasant odors before a showing is a good idea. While you may have gotten used to your pet cat or dog's body odor, others may feel overwhelmed. Pets or not pets, in any case, it's always a great idea to have lightly scented candles or diffusers running before a showing.
Sense of Hearing:

Pleasant mood music such as light classical or other ambient instrumental scores is another great way to get your buyers in the right frame of mind. Studies have shown that people are more likely to be in a positive mood when they hear pleasant music. This can help create a welcoming environment for potential buyers, making them more likely to view your home favorably and, as a result, make a more agreeable offer.

Sense of Touch:

Ever been to a furnishings store and been tempted to sit an extra minute in that plush sofa, or run your hand along the cool marble countertops? Pleasing textures help people get comfortable and linger around for longer. Some casually, but thoughtfully, placed luxurious throws on the sofa, fluffy towels in the bathroom, or cashmere on the bed can help create that perfect temptation to touch and feel a connection with your space for buyers.

Sense of Taste:

If food is the way to the heart, then help your clients fall in love with your unit. Offer prospective buyers a light wine, some sparkling water with lime, fresh fruit, or baked goodies to help them relax and take their time exploring the premises.
Providing some light refreshments might seem old-school (like how agents would in an open house) but it can really make the home inviting and comforting. Sharing this moment with potential buyers in what could be their next home creates a memory for what could be future meals in the space. It also makes you appear more approachable and helps you build a relationship with future buyers as clients.
Selling any kind of property can be challenging, but with a SENSE-ible approach, it can be a highly rewarding and successful experience. And, while self-help tips are invaluable, partnering with a knowledgeable real estate agent can significantly increase your chances of selling success at one of the best real estate markets in the world. An experienced agent can provide expert guidance, market insights, and sharp negotiation skills, as and when required. They can also handle all the complexities of the selling process, saving you time and stress.





Ready to get your property staged or valued and sold? We offer complimentary valuations in the current market. Call, chat, or email us directly and a local expert will be happy to guide you through to positive results for your Miami-based property.
Share your thoughts with us
Sign up now
Get news and updates delivered to your inbox