Top 7 Reasons to Invest in Miami Real Estate in 2023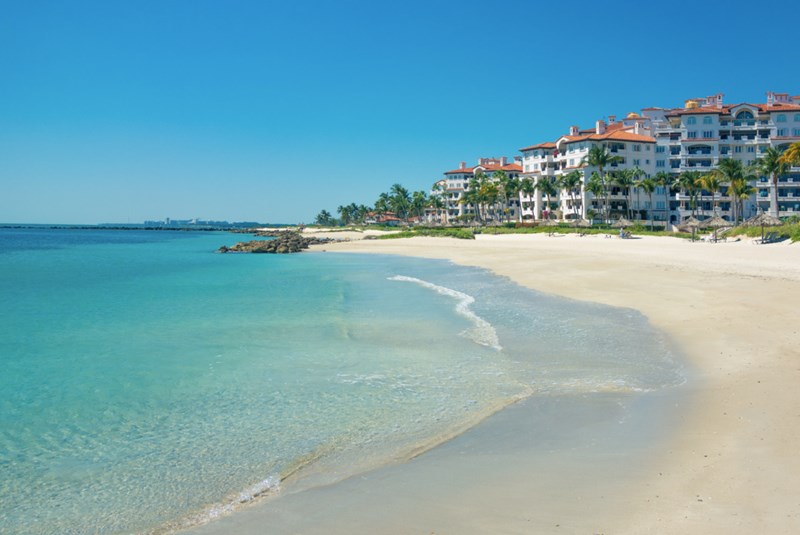 Sep 29, 2023 September 29, 2023
It's no secret that real estate is a great way to diversify your investment portfolio. Whether you're in it for the long term or prefer instant returns with rental income, real estate is one solid investment vehicle that almost always delivers.
But, deciding where to park your well-deserved investment capital can be tricky. With so many options available, it is highly important to do your homework regarding the current market trends as well as the future of real estate in the state, city, and neighborhood you're considering.
As a top-producing boutique brokerage in Miami's Downtown area, here's our list of the top seven reasons to invest in Miami real estate and why it is one of the most attractive markets in the country right now.

— 1. Miami is a Global City of Choice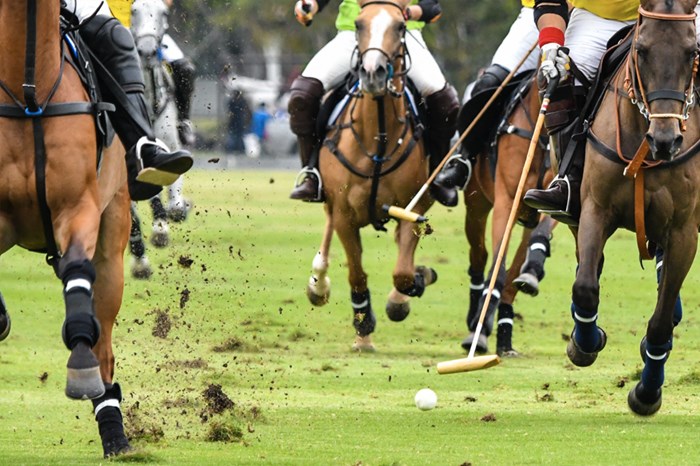 There's no denying that Miami has been popularized for its beaches, nightlife, and party scene. However, of late, we've also emerged as one of the only cities in the world to host a range of pro sports, including the NFL, NBA, NHL, Polo World Cup, Major League Soccer with Inter Miami headlined by Lionel Messi, ATP Masters 1000 Miami Open, and Formula 1. 
Not to forget, the iconic Art Basel art fair is a major annual event, bringing with it the who's who of the art world, celebrities, socialites, business magnates, and philanthropists.
And then, of course, we have a rich, year-round roster of events that you probably won't find anywhere else - ranging from the Ultra Music Festival to the South Beach Wine & Food Festival, Miami International Film Festival, Miami Fashion Week, and loads more.
Keen to woo its growing list of elite visitors, Miami, as a city, and its real estate, have matured leaps and bounds. We have the world's attention focused on Miami real estate investment, and here's how:
— 2. Silicon Valley 2.0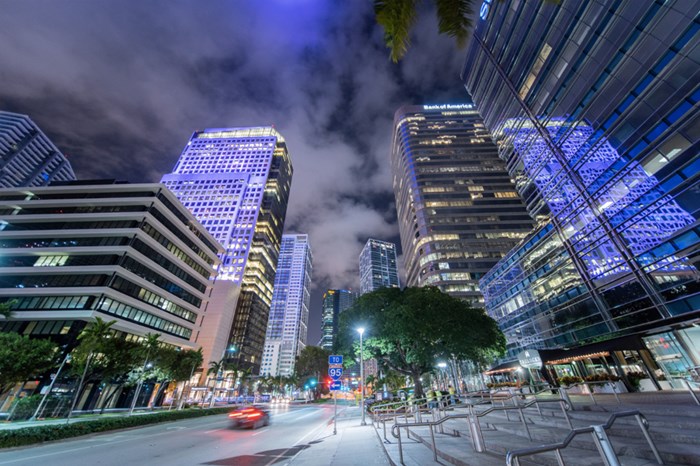 One of the biggest reasons behind Miami's recent real estate boom has been its newfound status as a leading tech and finance hub, and it's the country's second-most important financial center.
Starting in 2020, we've had the likes of Blackstone, Goldman Sachs, CI Financial, Founders Fund, Microsoft, Citadel, and more invest in Miami by moving their headquarters or opening regional offices in the Magic City. Owing to this, office rents jumped 11% from $46.58/square foot in Q1 2022 to $51.70 a year later in Q1 2023, and residential condo prices have continued to climb, beating all previous price thresholds. 
Add to this Miami's strategic positioning as a "Gateway to the Americas," located perfectly between key Latin American markets such as Brazil, Colombia, and Mexico. Plus, the city has become an incubator for small businesses, given our entrepreneurial spirit and 5.5% corporate tax rate (only for C corps) that allows more money to flow back into businesses (if you have an S corp or LLC, there is no corporate tax in Florida). As a result, you have the perfect recipe for Miami being acknowledged as the No. 2 Emerging Tech Hub in the U.S. by Forbes. 

— 3. Low Taxes And Other Savings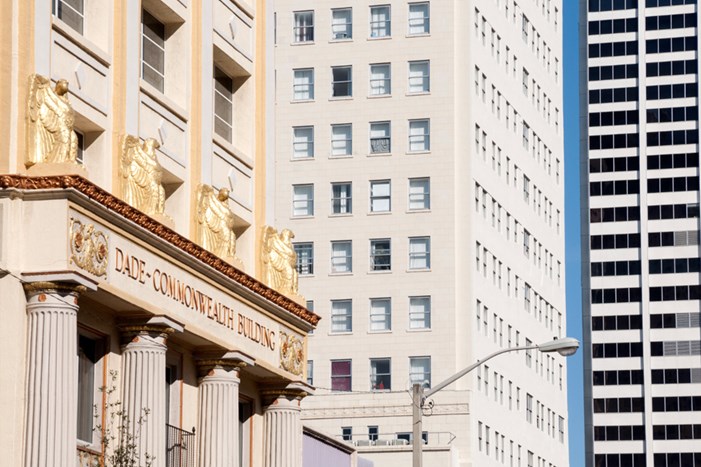 Considering Florida has no local or state income tax, moving to Miami from high-tax states can mean major savings for people with six-figure-plus salaries. A recent report by New York-based Smart Asset reveals that high-income individuals leaving New York for Miami can save up to $200,000 a year in taxes and cost of living differences. 
Likewise, those migrating from San Francisco, and earning about $650,000 a year, can hope to save an estimated $150,000. Indisputably, such valuable savings show why high-net-worth individuals are investing in Florida real estate, boosting demand for luxury housing across the city and the state.
Additionally, the Miami-Dade area has relatively low property tax rates, which have also been declining over the past few years.

— 4. Rents at an All-Time High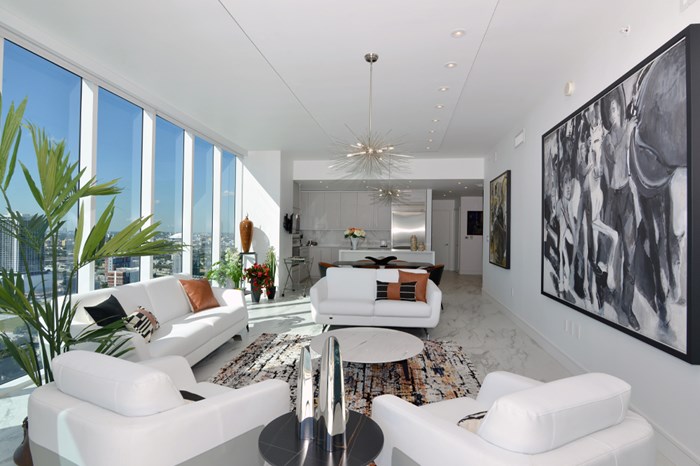 Given this recent business migration and exodus from high-tax/high-cost states, property owners in Miami witnessed a 12% increase in rents between July 2022 and 2023. Further, considering 70% of Miami's housing units are renter-occupied, investors can be confident that their properties will be in high demand.
And let's be honest, Miami has always been a tourist hotspot. So, those looking to Airbnb their units can hope to make an average daily rate of $290 (as of May 2023). This daily rate puts Miami in the 10th spot as one of the most expensive U.S. cities for Airbnb short-term rental listings.
Those looking to hold onto their investments for the long term will also be pleased to know that prices for luxury condos in Miami have gone up by about 35% in the last four years alone, increasing from $699/square foot in Q4 2018 to $948 by year-end 2023, as per our in-house, full-length luxury condo market report, and they show no signs of dropping anytime soon.

— 5. World-Class Infrastructure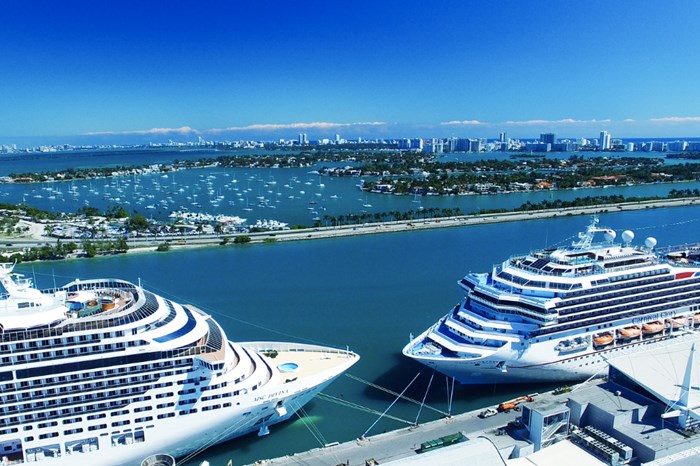 Solid infrastructure is a necessity for any city to thrive these days, and Miami doesn't disappoint. We are home to America's second-busiest airport for international passengers, the Miami International Airport, and have the maximum number of flights to Latin America and the Caribbean. 
In terms of maritime connectivity, PortMiami is the second leading cruise port in the U.S., and is also an important global gateway for cargo.
In addition to an extensive network of local rail transportation, including the Metrorail and Metromover, we also have a blossoming rail system in the Brightline, which provides high-speed inter-city connectivity to Fort Lauderdale, Palm Beach, and Orlando.
Regarding healthcare, Miami's Baptist Hospital is one of the highest-performing hospital systems in the country, while the Miami Children's Hospital offers top-rated pediatric services, and Miami Beach's Mount Sinai Medical Center is the only hospital in South Florida to be rated among the top 5% hospitals in the U.S. for four years in a row by Healthgrades.
We also have a wholesome collection of top-rated schools and universities, including the University of Miami that has produced four Nobel Prize recipients. And Florida International University, part of the Florida State University System, is rising in the rankings each year for best public university, particularly in the fields of international business, medicine and law. 

— 6. Best of Nature and Wellness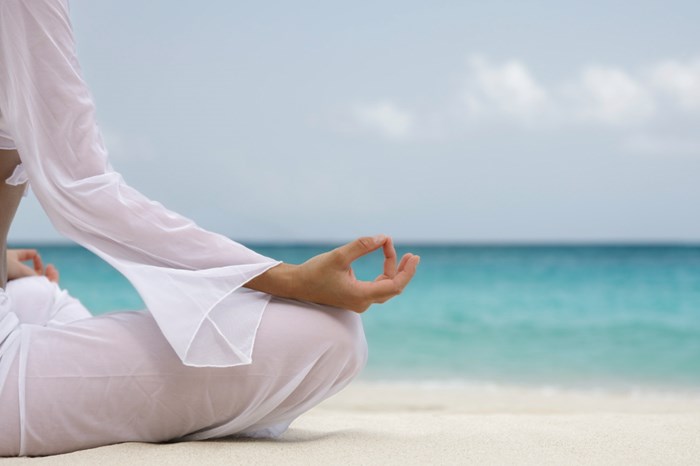 Ranked by the annual Mindbody Wellness Index as the Second Happiest and Healthiest City in the U.S., the quality of life here is truly unbeatable. The 2023 report reveals that Miami residents are the least stressed, most well-rested, and a majority engage in some form of exercise.
With year-round sunshine, world-famous beaches beckoning you outdoors, an abundance of green spaces, and plenty of outdoor activities to take part in, the environment here is absolutely conducive to working on your overall well-being. Add to that a good mix of yoga studios, Pilates classes, meditation workshops, plus a hearty selection of healthy restaurants, and you've got every dimension of your physical wellness covered.

— 7. International Lifestyle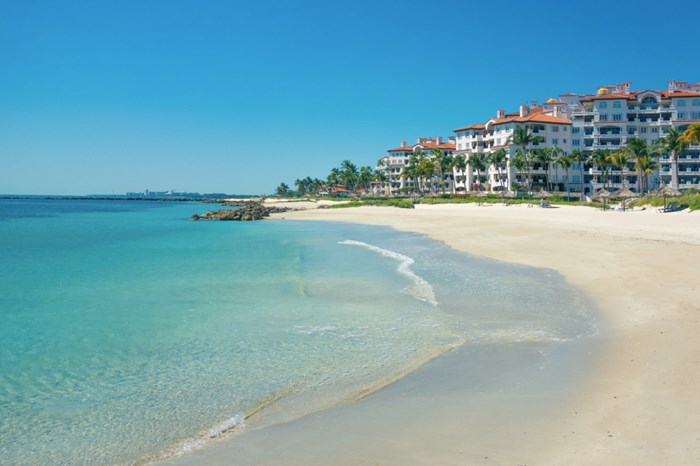 As a global city, Miami has much to offer to the full-time resident as well as the occasional traveler. While many will visit to enjoy our legendary nightlife, which has been touted as the best in the country, most will end up staying for the wholesome lifestyle. 
No one would be wrong to call Miami one of the best foodie cities in the country. Part of the prestigious Michelin Guide, which ranks only a select few cities, the culinary landscape here caters to every tastebud and pocket — ranging from vegan to gourmet, Italian to Korean, fine dining to sports bar. You'll find outposts of a variety of world-renowned restaurants such as Mexico-based Zeru, London's Novikov Restaurant and Bar, or New York's Pastis.
Shopping here isn't limited to name brands or niche boutiques but rather traverses the entire landscape of international favorites to couture darlings, and even the edgy, eccentric label.
Besides being one of the most influential art cities in the world — we are home to the world-famous art murals of Wynwood — Miami also offers a colorful cultural scene filled with theater shorts, moving ballet performances, and live orchestras.
You'll also find some of the best hotels and resorts in the world in Miami, perceiving and fulfilling the needs of the business traveler to the leisure seeker.  Best private clubs are another common amenity, and pre construction condos with private club memberships in Miami and Miami Beach are an interesting investment.


— Why Investing in Miami Real Estate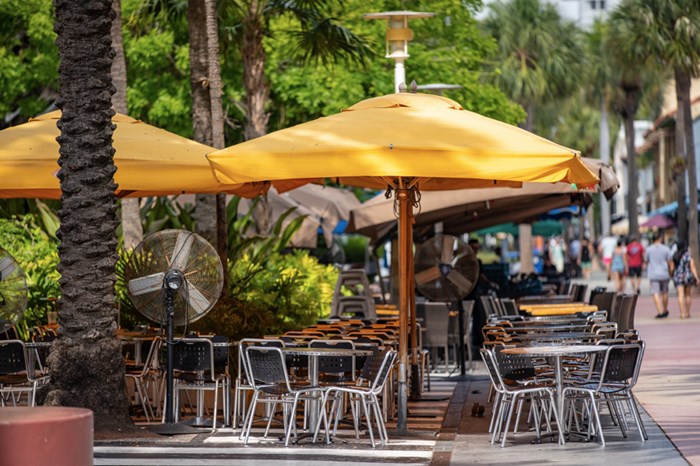 In this dynamic city, where the sun shines all year round, the investment landscape is constantly evolving. Regardless of whether you're a seasoned investor or just dipping your toes into the world of investment, there's a property for every taste and budget in Miami — giving you the freedom to step away from traditional hotspots and still maximize your ROI.
Besides stunning beachside residences, Miami has a huge repertoire of luxury properties ranging from shimmering skyscrapers in the urban core to modern-chic condos in up-and-coming neighborhoods, luxurious condo hotels, lavish island estates, and stylish boutique residences perched in the lap of lush, tropical greenery.
And the best part, most of the new construction in Miami is pre-approved for Airbnb, making them a highly lucrative investment opportunity.





Now that you know the reasons to invest in Miami real estate, you can filter out and find the most recent, most luxurious, branded, or high-glam condo investment opportunities on our Blackbook Properties website. Reach out and we'll be happy to give you personalized help in finding the best investment opportunity for you.
Share your thoughts with us
Sign up now
Get news and updates delivered to your inbox