Wake Up Miami - Replace Monday Morning Blues with Jazz, Folk and More
Jul 24, 2016 July 24, 2016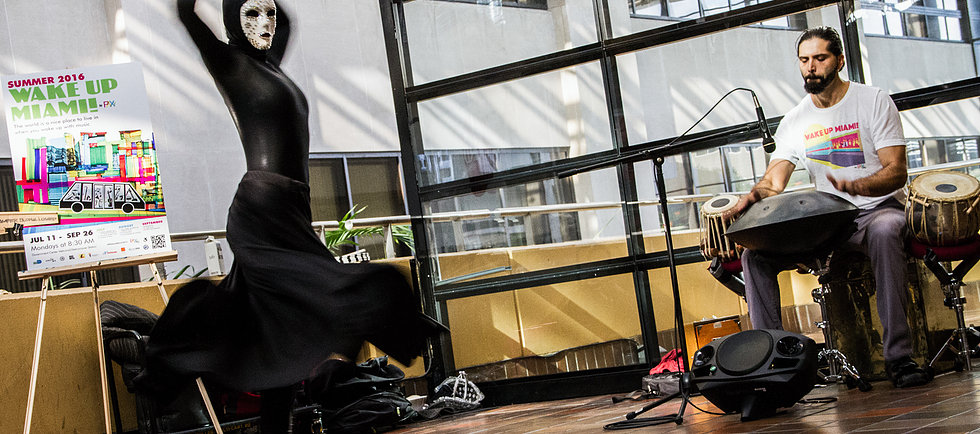 If the Government Center Metrorail/Metromover Station lands up on your route on Monday mornings, then you're in luck. You can look forward to 60 minutes of free live entertainment with 'Wake up Miami!' - the perfect, playful timeout to your busy schedule!
PAXy, our Miami-based non-profit organization, announced 'Wake up Miami!' as part of its forward-thinking initiative to promote Cultural Art at the local and international levels. Some of the most talented emerging performers, local finds and FIU students will be seen performing live by the newsstand on Monday mornings from July 11 to December 5. The concert starts early at 8:30 am to inspire you with some amazing jazz, classical, folk and world music.
Now we won't have to flock to a New York or Sydney subway for a relaxed cultural experience such as this. We absolutely welcome and support such initiatives that turn Miami into a world-class cultural attraction offering a unique mix of urban and artistic experiences.
So, whether it's on your way or you take a detour, stopping over for Wake up Miami is surely going to start your week on a fun note!
Photo credit: paxy.org
Share your thoughts with us
Sign up now
Get news and updates delivered to your inbox