What makes Sunny Isles' Upcoming Porsche Design Tower The Most Talked About Building?
Jan 08, 2013 January 08, 2013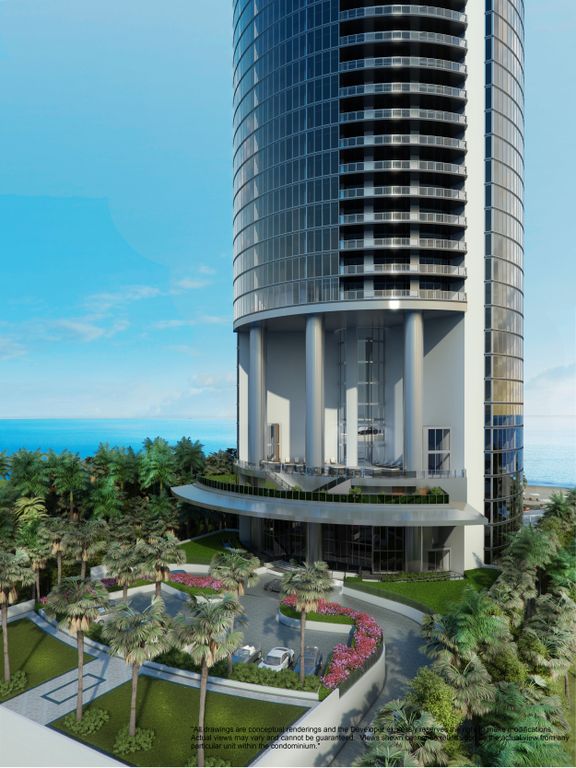 The Porsche Design Tower has been in the news all of 2012 and the trend seems to continue this year as well. The revolutionary condo tower, designed by the Porsche Design Group, first made headlines due to its radical robotic arm parking that shall take residents to their respective units while being seated in their vehicles. While the construction for this iconic condo building is scheduled to begin mid-2013, Porsche Design has been gathering eyeballs and investors from across the globe and is even being touted as the most talked about building in the world.
The latest announcement from its avant-garde sales center is that current buyers and prospective owners now have actual contracts to sign ever since December 17th, 2012, taking them one step closer to the materialization of their dream home. The brochures as well as floor plans for the Porsche Design Tower are ready for review as well, offering you a chance to look into concrete plans that support all the hype. Not only are these super-luxury condos going to feature private robotic arm parking, but they are also set to feature a minimum of a 2-car garage right at their doorstep along with a private swimming pool.
With a handful of 132 ultra-luxury condos to choose from, it is only prudent to reserve a unit at this swanky Sunny Isles address as soon as possible, as 30% of the units had already been sold out as of August, 2012. With its move-in date of 2016 coming within reach, you can ask us to book an exclusive presentation for you at the state-of-the-art sales center that features a video display of the parking technology as well as mini models of the residences, to be acquainted with your next prized possession.
The prices of the units at the ultra-luxury Porsche Design Tower begin at $3.9 million, while the private presentations are by appointment only.
Call 305-725-06566 now for more insider details or to book a presentation, for your chance to own an ultramodern residence in the swanky Sunny Isles!
For more information on Porsche Design condos, click here!
Share your thoughts with us
Sign up now
Get news and updates delivered to your inbox