What the Miami Skyline Will Look Like in 2030
Jan 07, 2016 January 07, 2016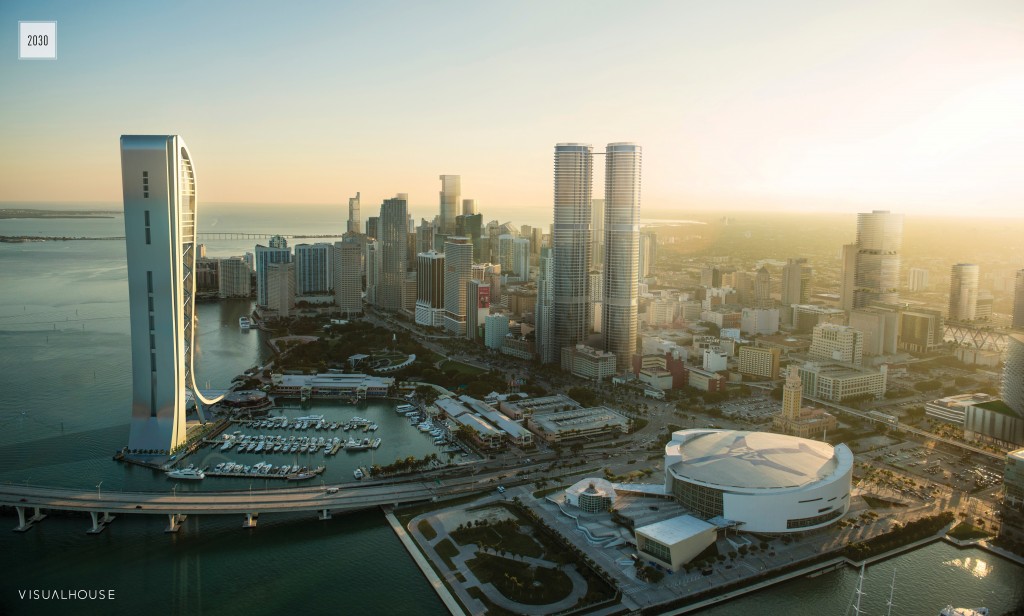 The real estate market of Miami is going through many changes in recent years. It will continue to change somewhat drastically for the next couple decades. The Miami skyline will be a symptom of this change, offering a new and exotic change to Miami's look.
An international marketing and design firm known as Visualhouse put together a rendering of what Miami may look like in the year 2030. There are 11 visually unique projects that made the cut, which are either approved or are under construction. They used a pre-existing aerial picture of Miami and overlaid the buildings.
"We work with a lot of developers throughout Miami and New York. A lot of people come to us when they work on skyscrapers," Robert Herrick, the managing director of Visualhouse said, "Over time, we're able to depict what the future of cities look like."
One of the projects that sticks out the most is the SkyRise Miami. The 1,000-foot tall "bobby pin" observation tower that Jeffery Berkowitz is developing. If it is built, it will be one of the tallest towers in Miami or that has ever been in Miami. The record for tallest building in Miami belongs to the Four Seasons development, built back in 2003. That project stands at 789-feet tall.
The 11 developments that made the rendering are as follows:
SkyRise Miami
Villa Magna
Echo Brickell
One Brickell City Center
Brickell Flatiron
Brickell City Center
The Edge On Brickell
One Riverfront
MiamiCentral Station
Miami World Center
300 Biscayne
Source: therealdeal.com
Photo credit: therealdeal.com
Share your thoughts with us
Sign up now
Get news and updates delivered to your inbox