Will Downtown Return to the Golden Twenties Thanks to Moishe Mana's 31 Properties?
Nov 12, 2015 November 12, 2015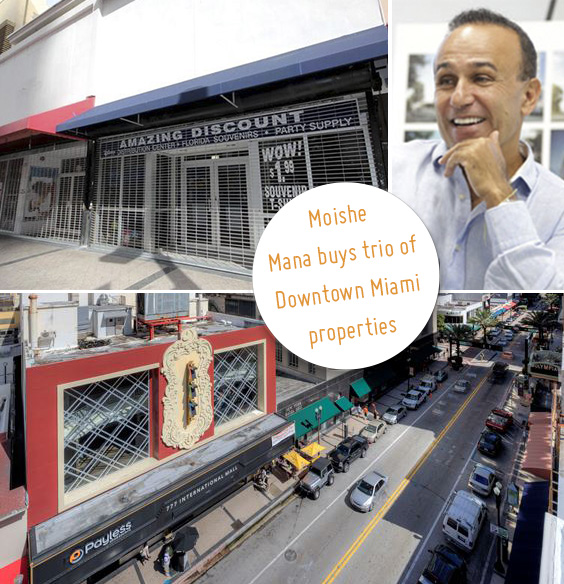 Moishe Mana has been assembling properties in Downtown Miami for over a year. Mana's acquisitions are meant to "infuse Miami's urban core with arts, culture, and an elegance unknown since the '20s real estate boom".
The three most recent plots of land on Flagler Street were bought by Jersey Art Holdings, Mana's company, for about $8.2 million. The purchase, totaling 31 properties and 780,000 square-feet in prime downtown Miami, include an 8,000 square-foot building on 129 East Flagler Street for $3.6 million, a 6,000 square-foot lot on 116 West Flagler for $3.6 million and an empty 5,900 square-foot lot at 208 West Flagler for a little less than $1 million.
Back in July 2014, Miami-Dade County commissioners unanimously approved funding for about half of the $13 million historic Flagler Street improvement plan. The plan originally called for adding trees, benches and bike racks and expanding and straightening sidewalks, which would resemble train tracks in honor of founder Henry Flagler. Flagler Street renovations will begin sometime in October 2015.
Source: therealdeal.com
Photo credit: therealdeal.com
Share your thoughts with us
Sign up now
Get news and updates delivered to your inbox