April Events 2021: Top Things to Do in Fort Lauderdale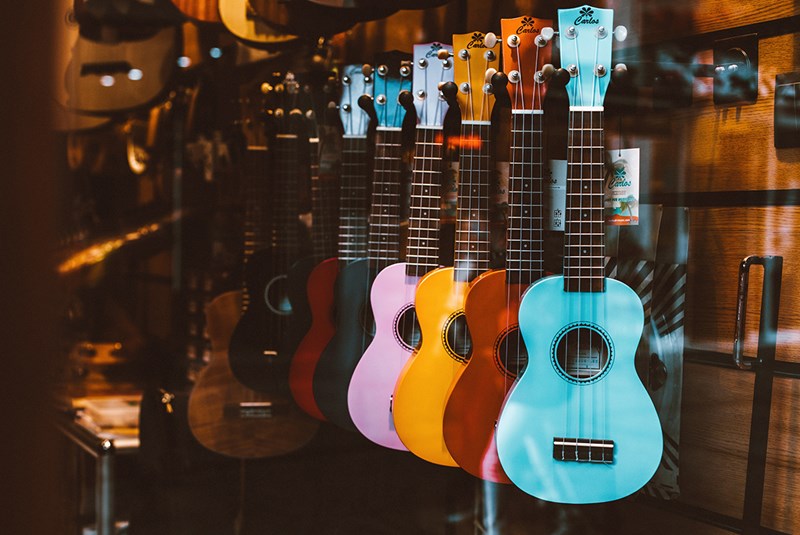 Mar 29, 2021 March 29, 2021
Spring is in full bloom and so is Fort Lauderdale's social calendar. There's plenty of fun to be had - this April's list of events includes Easter specials, musical concerts and competitions, nature lessons and quests, aquatic programs, and an all-girls night out.
On the virtual front, kids, adults and seniors can learn new arts and crafts, enjoy line dancing lessons, get fit with Zumba, stretch their minds and bodies with yoga, check into thought-provoking conversations hosted by the Stonewall Museum, and much more from the comfort of their home, backyard, or even terrace.
Read on for details on these and all the other fun events taking place this April in Fort Lauderdale:


---
April 2021 Fort Lauderdale Events at a Glance
---

In-person
Virtual
---
Special: Easter 2021 Events in Fort Lauderdale
---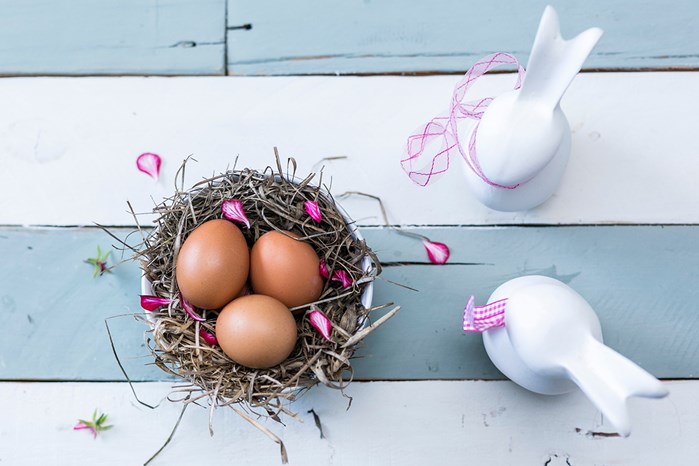 Easter Sunday is right around the corner, so here are some egg-citing events to enjoy around town:
Spring Fling EGG-stravaganza, April 3
Head down to Las Olas Oceanside Park for lots of fun in the sun a day before Easter. Kicking off with yoga for little ones, the day only gets better with a jelly bean contest, market-wide egg hunt, balloon art, stilt walkers, live entertainment by The Leafy Greens Band, fun races, arts and crafts, plus plenty of photo ops to flaunt later.
Easter Sunday Beach Yoga, April 4
Get your happy and healthy vibes on early in the day as you master the subtle art of aligning the mind, body and soul by the ocean. This annual yoga flow practice welcomes all levels and will come complete with an upbeat musical playlist plus meditation to ground you.
Easter Brunch, Various Restaurants, April 4
Burlock Coast Seafare & Spirits, Shooters Waterfront Café, Le Meridien Dania Beach, and Lona Cocina Tequileria all have set a special Easter menu, so you and your family can enjoy a leisurely day full of delicious flavors. Get 

more details here

.
---
April 2021: In-Person Events in Fort Lauderdale
---
100 SW 3rd Ave, Backyard, Fort Lauderdale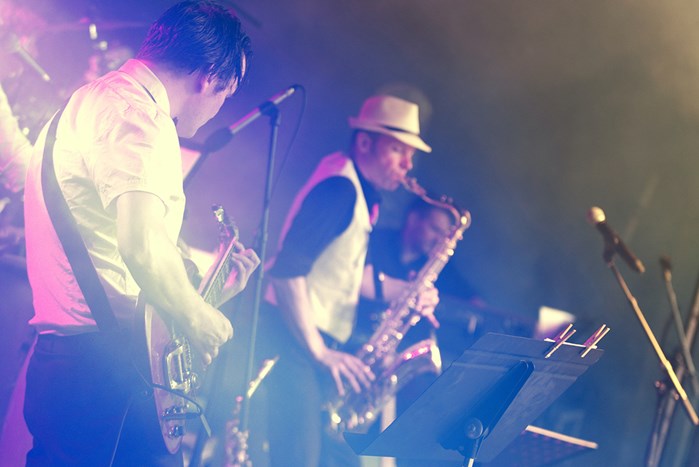 Join in on a competitive musical evening, judged by the likes of rock concert king David Lovitt, singer Kitty McGowan, legend Dave "the Beast" Spitz, and Burny Pelsmajer of the Broward County Schools of Rock. Catch six bands battle it out for the title of 'Best Band in Fort Lauderdale,' with two complimentary drinks and table service on the menu.
50 W Atlantic Blvd, Pompano Beach Cultural Center, Pompano Beach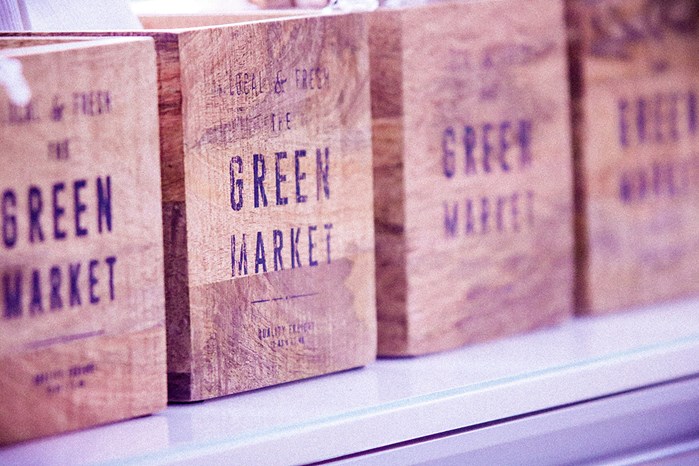 Check out the 18th Annual Green Market at Pompano Beach to boost your health and wellness as you buy, eat, and shop local. Taking place every 2nd and 4th Saturday of the month, get access to the best and freshest of fruits, vegetables, juices, baked goods, local honey, seafood, orchids, plants, and so much more. The event will come complete with morning yoga on the lawn and live music by DJ Trish. This month's themes include "Spring in Bloom" on the 10th and "Earth Day" on the 24th.
11422 West State Road 84, Palace Indian Restaurant, Davie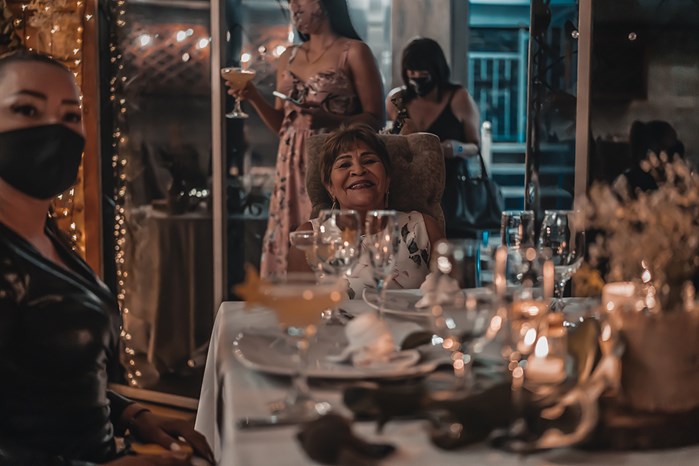 Expand your cultural and culinary horizons as you reserve a spot at this live concert and dinner for only 40. Featuring Nanadan Shastry, recipient of the 'Best Singer Award' at the age of 13, this soulful, Indian classical vocal concert will be followed by a delicious dinner at the Palace Indian restaurant for a cultural experience.
201 SW 5th Ave, Broward Center for the Performing Arts, Fort Lauderdale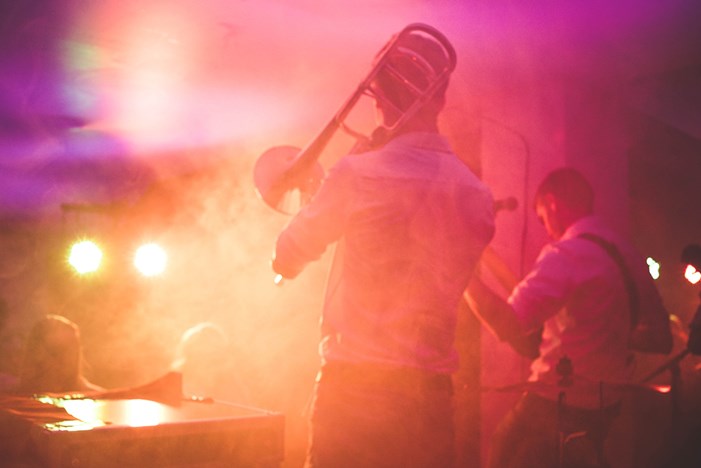 Enjoy a great collection of "Old Wine in New Bottles…A Fresh Look at Classic Songs" under the stars at the Backlot Live. Ken Peplowski Quartet will be collaborating with jazz vocalist Wendy Pedersen to bring you this fine evening of socially-distanced merriment.
401 SW 2nd Street, Museum of Discovery and Science, Fort Lauderdale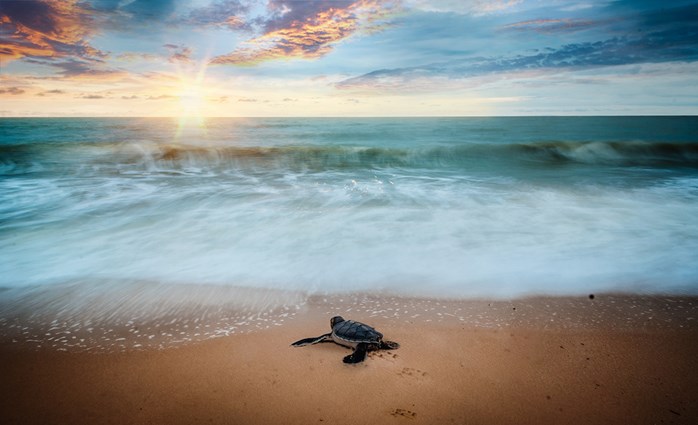 It's the beginning of the Loggerhead sea turtle nesting season, and you're invited! Have fun meeting the museum's animal keepers that care for the resident sea turtle, explore the lifecycle of turtles, watch documentaries, create turtle-y make-and-take crafts, and much more at this full-day event.
201 SW 5th Ave, Backlot Live at Broward Center for the Performing Arts, Fort Lauderdale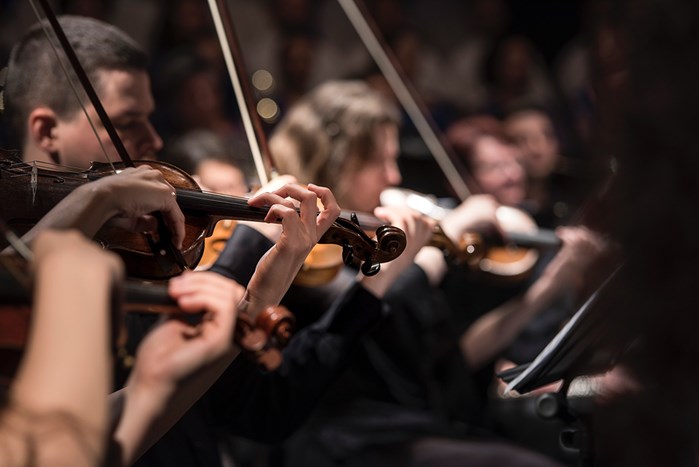 Spend a breezy, spring evening listening to classic scores from your favorite Hollywood movies in an outdoor setting. All-time hits such as Fiddler on the Roof, West Side Story, Pirates of the Caribbean, and Mozart are on the playlist.
3299 SW 4th Avenue, Snyder Park, Fort Lauderdale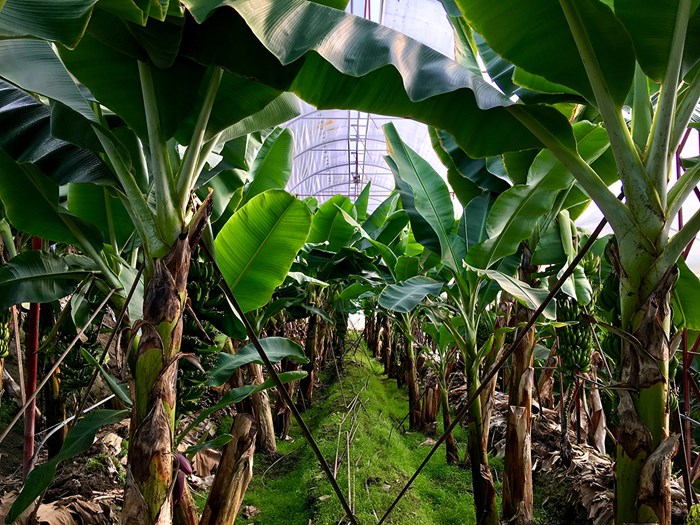 Join a total of 30 volunteers to plant, weed, water, and harvest an urban farm. Walk through this native forest picking up bananas, basil, and other edibles along the way for a refreshing end to the week. Contact the team leader for more details.
401 SW 2nd Street, Museum of Discovery and Science, Fort Lauderdale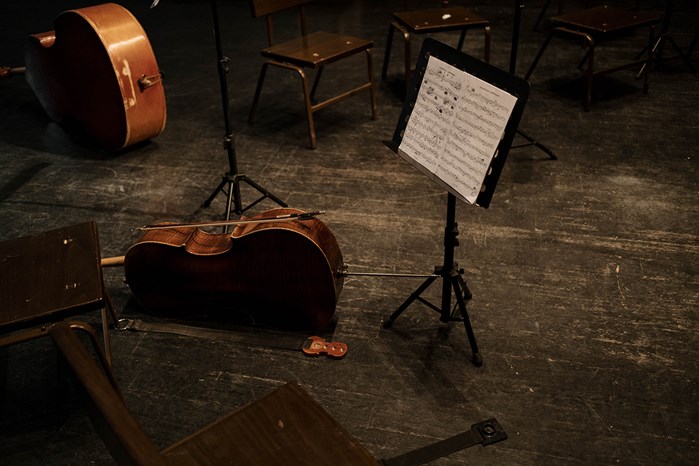 You make it, you take it! Get jammin' at this full day music event open to enthusiasts of all ages. Treat yourself and the little ones with backstage passes to a bunch of musical activities, including creating your own make-and-take instrument and LIVE performances by Music for America. A great way to spend a spring evening!
2855A Coral Springs Drive, Coral Springs Museum of Art, Pompano Beach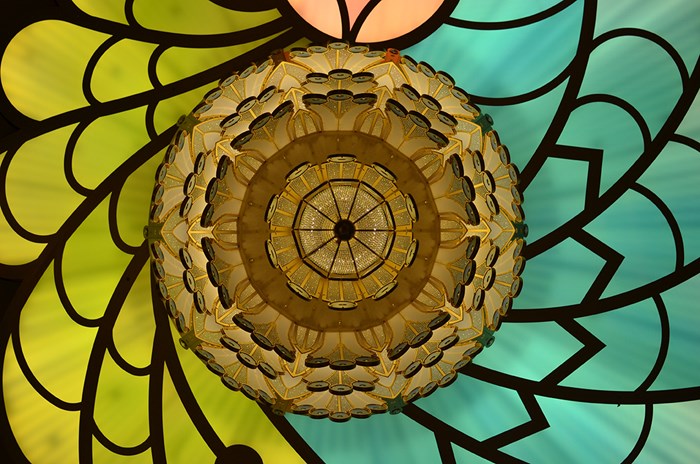 Get ready to bathe in the abstract colors of your very own glass candle screen, as you join visiting artist Marusca Gatto for an inspiring workshop. Learn to cut and arrange stained glass that will later be fired and fused together to form a candle luminary you can take home.
One East Las Olas Boulevard, Fort Lauderdale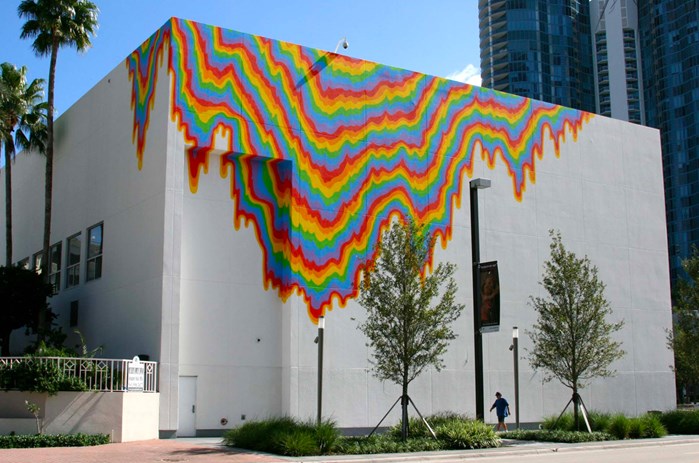 Explore your local world-class contemporary and modern art museum! The last Sundays of every month are free for Fort Lauderdale Residents at NSU's Art Museum. Currently on view are: The World of Anna Sui, I Paint My Reality: Surrealism in Latin America, Eric N. Mack: Lemme walk across the room, and William J. Glackens from Pencil to Paint. While you're there, visit the Museum Cafe (outdoor dining only) and store and receive 10% off books published by NSU Art Museum.
900 N Birch Road, Bonnet House Museum & Gardens, Fort Lauderdale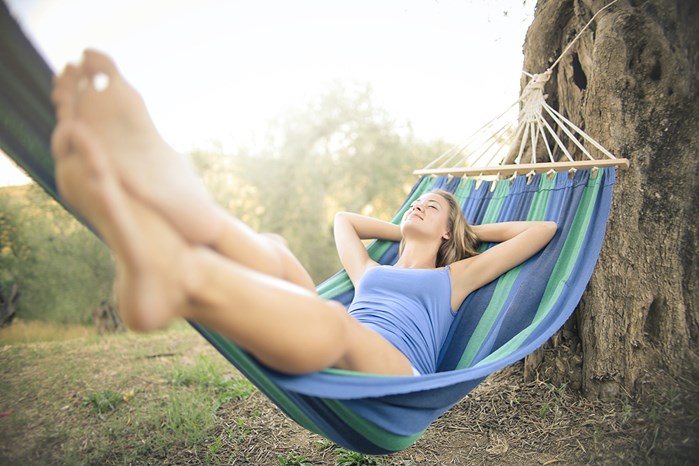 Lounge in the lap of nature, with this two-hour Forest Bathing session. Immerse yourself in the sights and sounds of the Bonnet House Hammock as you join Don Oprea to practice this Japanese art of relaxation with nature.
1 Seminole Way, Seminole Hard Rock Hotel & Casino - Oasis Lot, Hollywood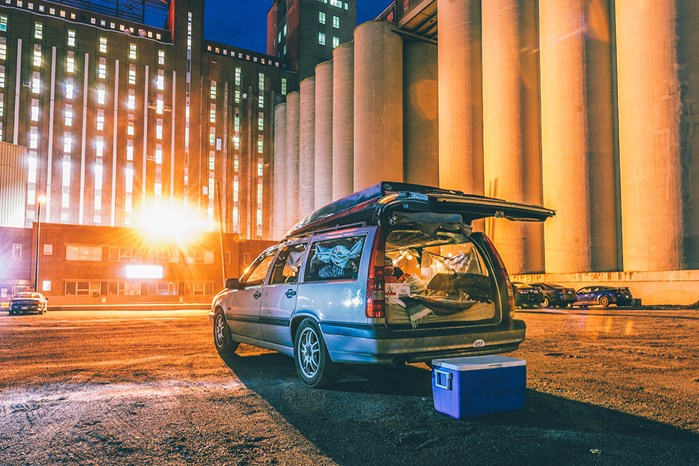 Celebrating 10 years of Magnolias, this is a shout-out for all the ladies in the house. This drive-in celebration is taking place at the open-air lot in the Hard Rock Hotel and Casino. Bringing the fun to you (in your car), will be three-time Olympic gymnast and keynote speaker Dominique Dawes plus the Marquee Rhythmic Gymnastics Team performing live. The event celebrates women of dignity, strength and perseverance in a casual, family-friendly setting.
3000 E Las Olas Blvd, Las Olas Oceanside Park, Fort Lauderdale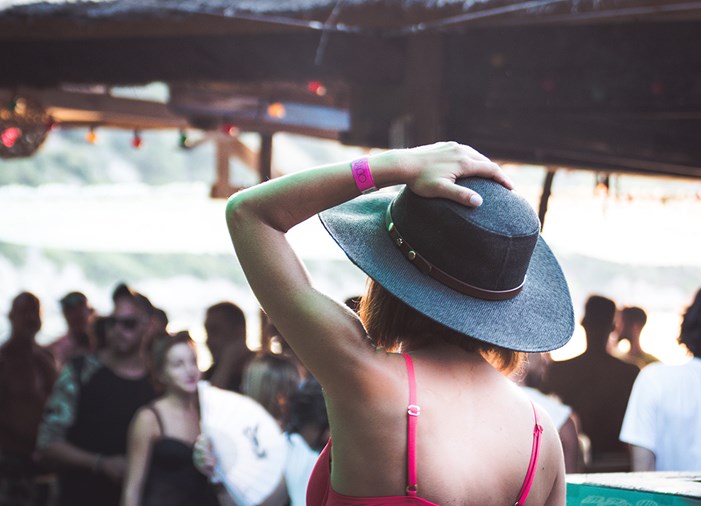 Bringing you live music on the beach for 6 seasons straight, Friday Night Sound Waves is a free musical event that always has an interesting artist lineup everyone enjoys. This month's performances at the oceanside park include:
April 2: The Stray Jackets

April 9: Joel DaSilva, featuring Kat Riggins & Rockin' Jake

April 16: Spred the Dub

April 23: SOSOS & Friends

April 30: The Wildfire Band
Multiple venues across Fort Lauderdale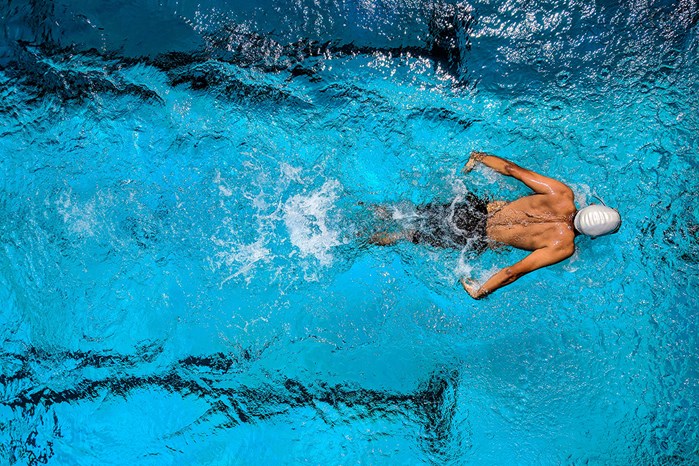 Spring is all about splashing around and enjoying the water, and this year won't be any different. With strict COVID protocols in place, there are plenty of pools around town that are open for recreational swimming, lap training, and water aerobics. Check out the season's schedule here and book your spot at the Bass Park Pool, Carter Park Pool, Croissant Park Pool, Lauderdale Manors Park Pool, or Riverland Park Pool.
Also, keep an eye on this page for details and scheduling of the Taste of So Flo Food Festival, which is expected to take place on the 3rd of April!



Want more events?

Read all about Miami's Easter, In-person and Virtual Events taking place this April 

here

!
---
April 2021: Virtual Events in Fort Lauderdale
---

Kids and adults alike can join this "pay as you can" virtual workshop to add to their craft skills. Instructor Sammi McLean will be leading the class to teach this Japanese technique of marbling using only ink, water and wind to create beautiful, airy designs. Best part, you can use your unique creations as book covers, collages, or wrapping paper after the class.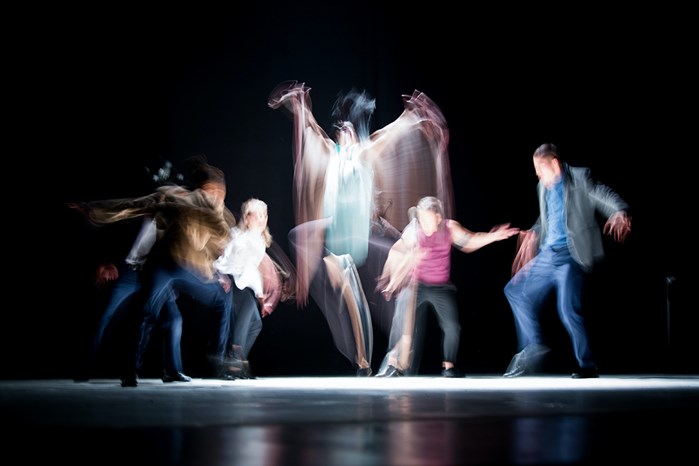 Catch the latest routines crafted by Broward College students, faculty, and guest choreographers as you tune into this free, online event. The Virtual Spring Dance Series 2021 will also be the launchpad for new dance films!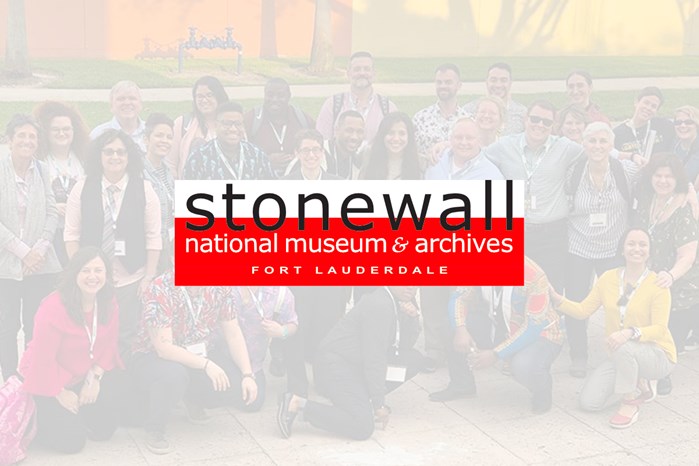 Tune into this free, Zoom series conducted by the Stonewall National Museum and Archives that brings you provocative conversations with thought leaders from an assortment of fields. On this month's roster they have:
April 15:

A conversation with Performance Studies scholar Ricardo Montez, discussing his publication "Keith Haring's Line: Race and the Performance of Desire"

April 22:

A conversation with writer, visual artist, editor, and curator Margaret Sartor, discussing the life and photographs of William Gedney.

April 29:

A conversation with author and editor Briona Simone Jones, discussing selections from her new anthology, "Mouths of Rain."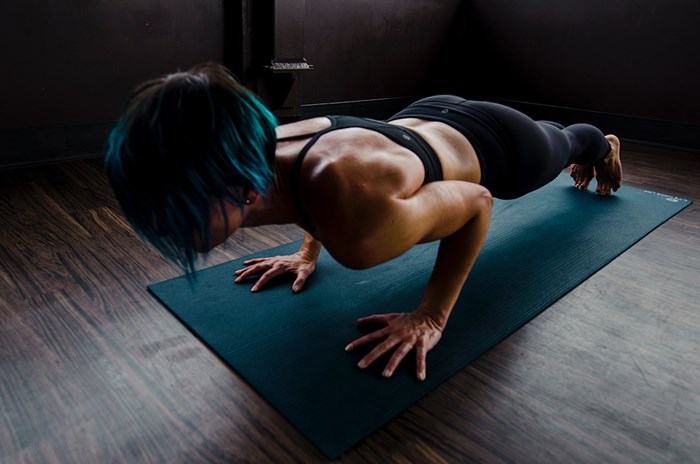 There's never a dull moment to be had, once you sign up for the online classes hosted by the Recreation Division of the City of Fort Lauderdale. This month's virtual class calendar features:
FIT Fort Lauderdale on Sundays

Yoga, Mixed Media art, Fitness, and Zumba on Mondays

FIT Fort Lauderdale cardio, Digital Art, and Cooking on Tuesdays

Yoga, Sketching & Drawing, and Fitness on Wednesdays

Watercolor Painting, Line Dancing, and more on Thursdays

Yoga and Acrylic Painting on Fridays

Yoga, Line Dancing, and Zumba on Saturdays
Check here for detailed information on the schedule and timings.


---

Love to hear about the top things to do around Fort Lauderdale and Miami? Connect with us on Instagram @blackbookproperties, Facebook, YouTube or Twitter to get all the latest monthly updates!
Better still, leave us a comment at either of our social media handles to tell us what you're going to be doing this spring!
Share your thoughts with us
Sign up now
Get news and updates delivered to your inbox