Downtown Miami Gains Steam with 1400 Biscayne Boulevard to Infuse 428 Condo Units into the Omni Neighborhood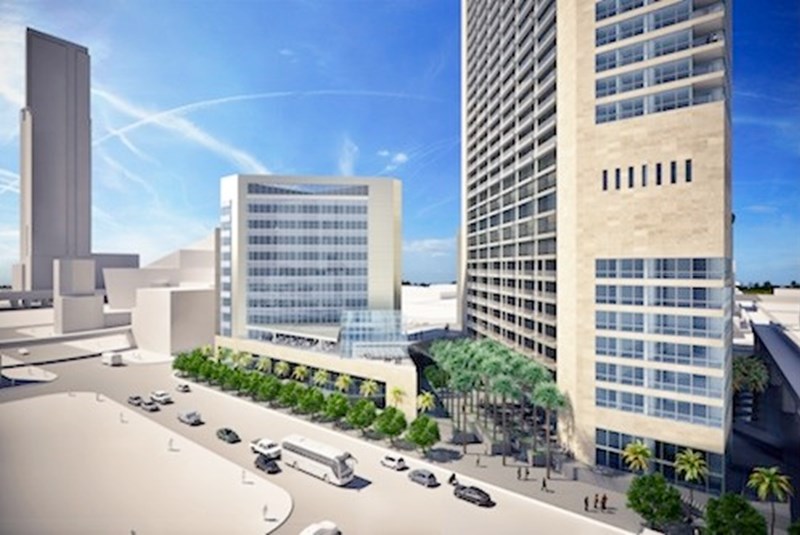 Dec 20, 2012 December 20, 2012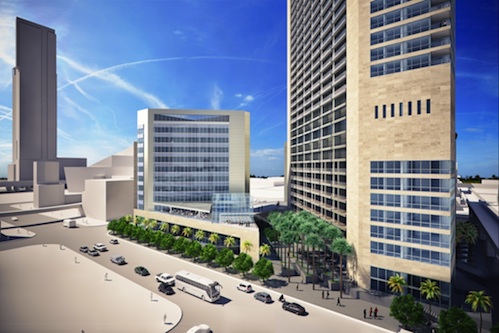 With almost every neighborhood in Miami getting a good mix of residential high-rises and condo-hotels to cater to the taste of global citizens, it was only a matter of time before Omni got its own set of new residential projects. 1400 Biscayne Boulevard, a $412 million mixed-use development project initiated by Espacio USA, has become the first realty venture in the arts and entertainment district of Miami to be announced post the last real estate boom.
Espacio USA happens to be the American arm of Grupo Villar Mir that is based in Madrid. With almost 67% of its business taking place internationally, this real-estate company has a robust presence in 31 countries, with a special interest in Latin America and Europe. Espacio completed the acquisition of the 150,000-square-feet block at 1400 Biscayne Boulevard in the year 2010 with a price tag of $35 million. Infusing another $2 million in its capital improvement and marketing program and the real-estate firm has already been able to increase its building occupancy to 95% in two years.
In the words of Alberto Muñoz, CEO of Espacio USA "Two years ago, we began investing in Downtown Miami and attracting new office tenants, and now we are entering the next phase of our plans to help revitalize Omni by bringing a Class-A product to an underutilized area." He further added, "With an iconic design and a healthy mix of residential and commercial uses, the development will serve as an anchor for its neighborhood, while bringing an additional economic boost to Downtown Miami."
With the construction date set for early 2013 and a completion date of five years thereafter, here's what will be on offer at 1400 Biscayne Boulevard:
A 55-story, high-end condo tower offering 428 residential units along with premier street-level retail options.
An adjacent 12-story, Class A boutique office building spanning across 103,000 sq. ft. that is being designed to seek a LEED Gold certification (Leadership in Energy and Environmental Design).
Both towers being designed by the internationally acclaimed architecture firm Pei Cobb Freed & Partners in collaboration with local architecture firm Rodriguez and Quiroga Architects.
With the Director of Inmobiliaria Espacio, José Antonio Fernández Gallar stating that "We have invested over $80 million in the South Florida market in the past five years, and we look forward to being a long-term fixture in this community, helping to shape the city's skyline and contributing to its economic growth", it will be quite exciting to note how our beloved Miami's cityscape unfolds and what other real-estate options are made available over the next couple of years.
For detailed information on 1400 Biscayne Boulevard, click here!
Intrigued by an investment/residential opportunity in Omni? Call us now at 305-725-0566
Image Credit: therealdeal.com
Quote Source: communitynewspapers.com
Share your thoughts with us
Sign up now
Get news and updates delivered to your inbox