The Ultimate Guide to Miami Art Week 2023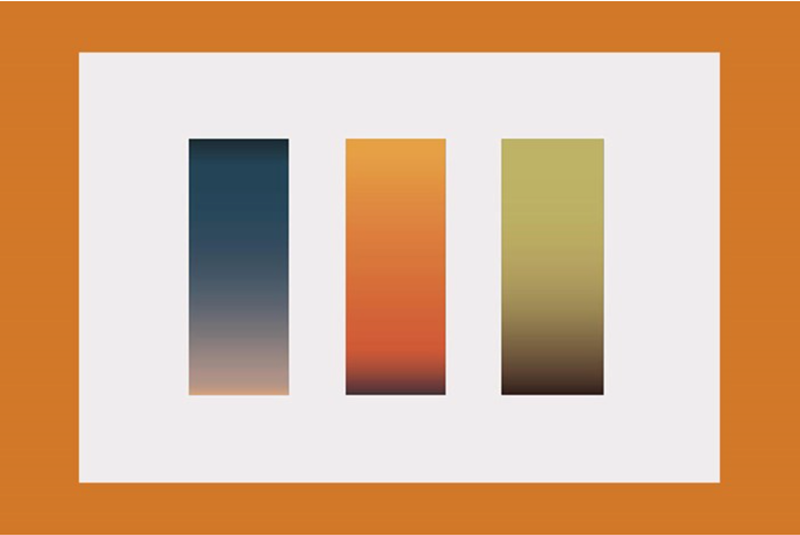 Nov 15, 2023 November 15, 2023
One of our most beloved Miami events is Miami Art Week and this year it will be taking place from December 3rd until the 10th, 2023, with some events starting a bit earlier. As our sunny city becomes host to millions of frenzied art aficionados, just like you, we've assembled this guide so you don't miss any of the best art the entire world has to offer at Miami Art Week 2023, including the can't-miss Art Basel Miami Beach edition.
For this edition, like every year, the event brings a bevy of international art fairs that will set up shop across the city in neighborhoods such as Miami Beach, Wynwood, Downtown Miami, Miami River, the Design District, North Miami, and Coconut Grove, with public pop-up exhibits happening at other locations. 
And even though the official opening starts on the first week of December, you can already get in the artsy mood with No Vacancy, Miami Beach, a unique exhibit where 12 artists present installations at 12 hotels in Miami Beach, including Avalon Hotel Miami, The Betsy South Beach, Cadillac Hotel and Beach Club, The Catalina Hotel & Beach Club, among others. The exhibit is open from November 16 until December 14.
For the official start of Miami Art Week, we've compiled some of this year's best fairs,  their locations and key details below. Information is divided by the events happening in Miami Beach and Miami. For a comprehensive event schedule, check out the official 2023 Miami Art Week Event Guide, which will be updated in real time. 

— Miami Art Week Events in Miami Beach

Art Basel Miami Beach 2023
Where: Miami Beach Convention Center, 1901 Convention Center Dr.
When: Dec 8 - 10, 2023
More Information: Art Basel Miami Beach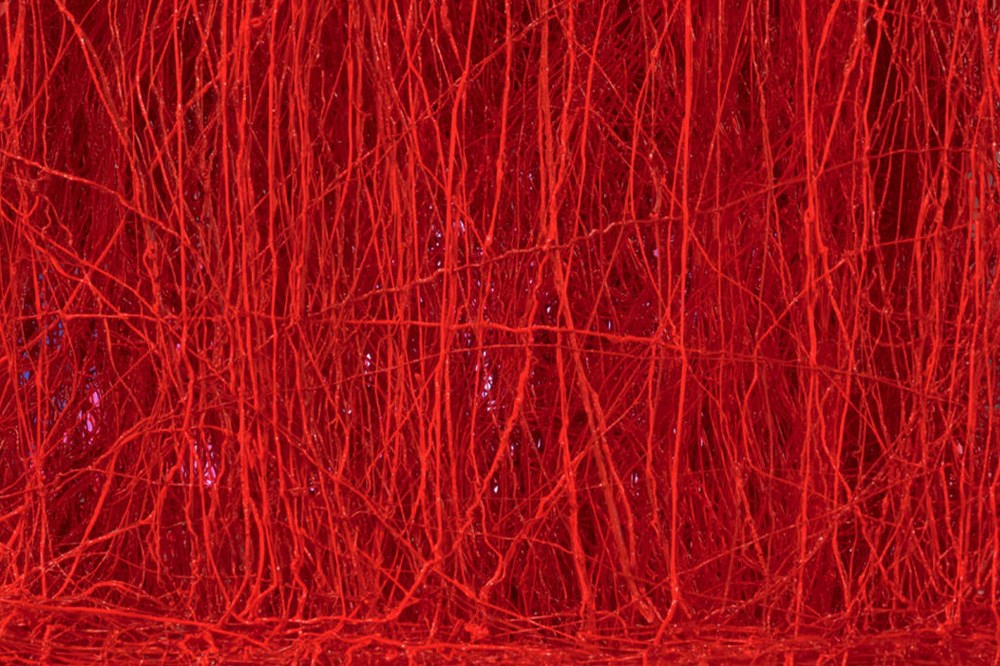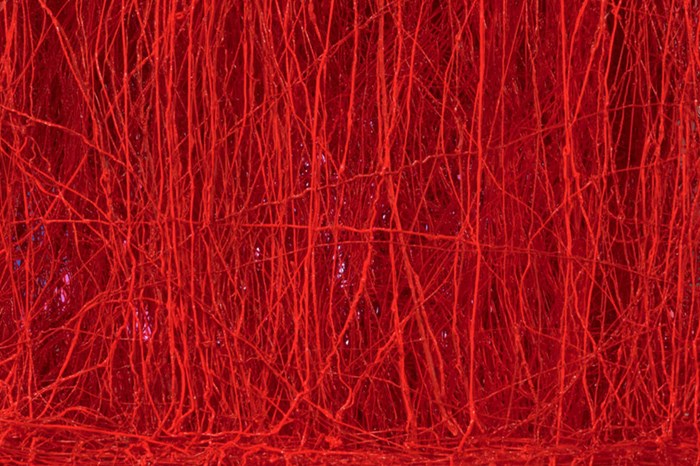 It's the largest and most prestigious of the visiting art fairs, and Miami Art Week's main attraction. This year, the Art Basel Miami Beach fair celebrates its 21st edition in the city with a showcase of 277 exhibitors from all over the world, and ancillary programming at local museums. 
When visiting the fair, you'll find it divided by different sections, each with a specific focus, such as large-scale projects, art created within the last three years, or young galleries displaying work by emerging artists. Without a doubt, Art Basel is your chance to see and buy works by great 20th-century masters as well as contemporary and emerging art talents.

Design Miami/ 2023
Where: Convention Center Drive & 19th St.
When: Dec 6 - 10, 2023
More Information: Design Miami/ 2023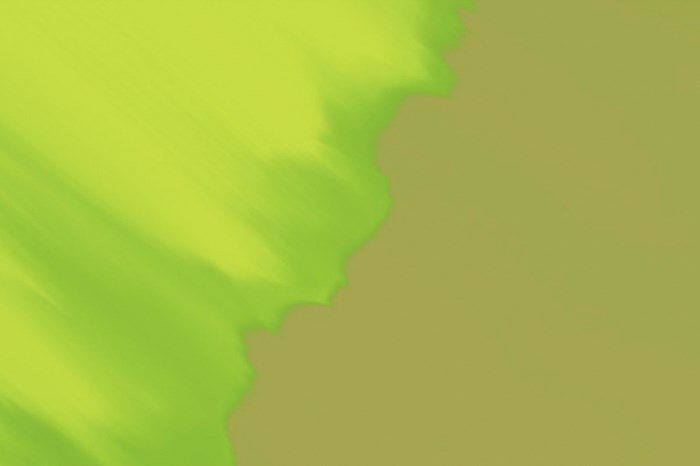 The 19th edition of this prestigious design fair will be focused on the theme Where We Stand, which aims to unify the world through a shared appreciation of global design and its relevance to its place of origin, heritage, and cultural legacy. 
Design Miami/ is among the world's top marketplaces for design, and brings together the finest design studios and galleries from around the world to present museum-quality exhibitions of unique objects, spanning everything from furniture to lighting and objets d'art.
One of our favorite yearly events, Design Miami/ combines opportunities for collectors to purchase amazing work, and to learn about design through panel discussions and talks with leading designers and experts from around the world. If you're unable to attend the fair, you can always experience it through their online shop.

Aqua Art Miami
Where: Aqua Hotel, 1530 Collins Ave.
When: Dec 6 - 10, 2023
More Information: Aqua Art Miami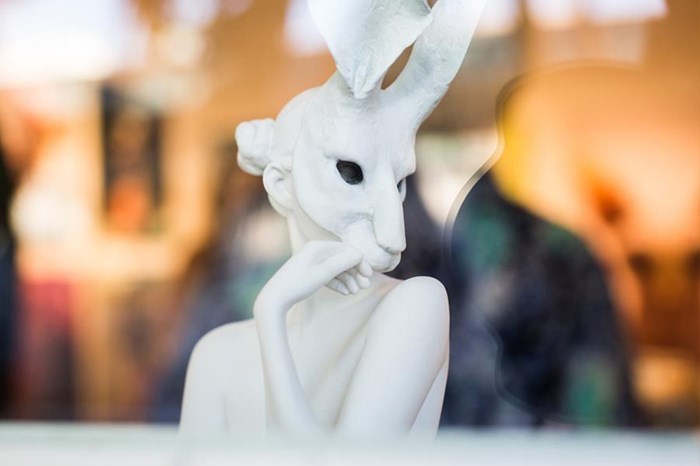 This is a sister fair to Art Miami (see below) and it's celebrated inside the art deco Aqua Hotel in South Beach. Its relaxed and energetic vibe set it apart from other big events in the city, as Aqua Art Miami offers a more intimate encounter with galleries showcasing work by a roster of young, emerging, and mid-career artists. It truly is one of our favorites for its wonderful ambiance and the eclectic offerings on display. Don't miss it!

INK Miami Art Fair
Where: Suites of Dorchester, 1850 Collins Ave.
When: Dec 6 - 10, 2023
More Information: INK Miami 2023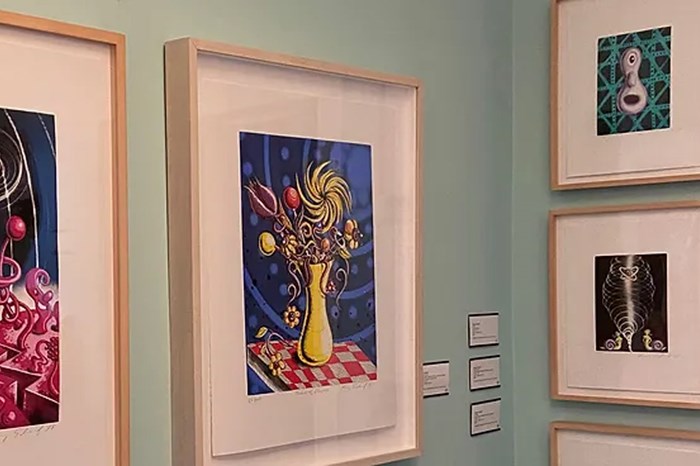 Returning for its 16th edition, INK Miami is quite a unique satellite fair because it only displays works on paper. Here you'll find a varied sample of exhibitors, with national and international publishers as well as non-profits and galleries showcasing an outstanding survey of 20th-century masterworks and works by renowned contemporary artists. Set in an open-air courtyard, INK Miami is one of the few fairs that is free to attend with online registration.

Satellite Art Show
Where: 700 Lincoln Rd.
When: Dec 5 - 10, 2023
More Information: Satellite Art Show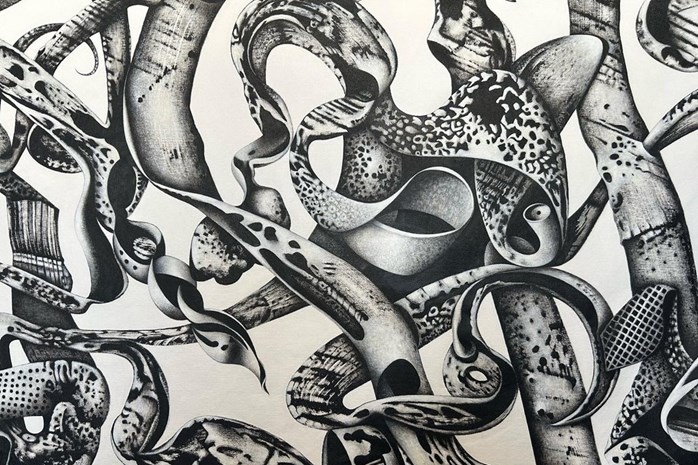 Satellite Art Show returns to Miami Art Week with a new location on Lincoln Road in Miami Beach, doing away with the traditional trade-show model to present a more authentic art experience. In this edition, they will transform over 6,000 square feet of space with over 30 free-standing art installations, live performances, and workshops. SATELLITE will also feature an after-hours music lounge with performative activations acknowledging the Art Handler Community and the world of NFT.

SCOPE Miami Beach
Where: 801 Ocean Drive, Miami Beach (between 8th & 10th Street)
When: Dec 5 - 10, 2023
More Information: SCOPE Miami Beach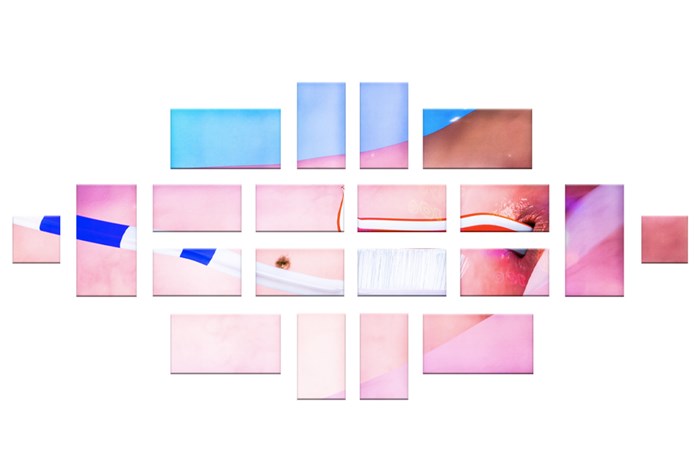 SCOPE 2023 returns to the sands of South Beach, at Ocean Drive and 8th Street on the shore of the Atlantic Ocean. This year's edition features 130+ international exhibitors and once again showcases the multidisciplinary program The New Contemporary, which presents daily programming featuring large-scale installations, music performances, and panel discussions by day, followed by a ritzy nightlife experience with world-class musical talent by night. This is definitely among the best of the art parties during Miami Art Week, and a great fair to check out if you are new to collecting and ready to purchase a piece. 

Untitled Art
Where: Ocean Drive & 12th Street, Miami Beach 
When: Dec 6 - 10, 2023
More Information: Untitled Art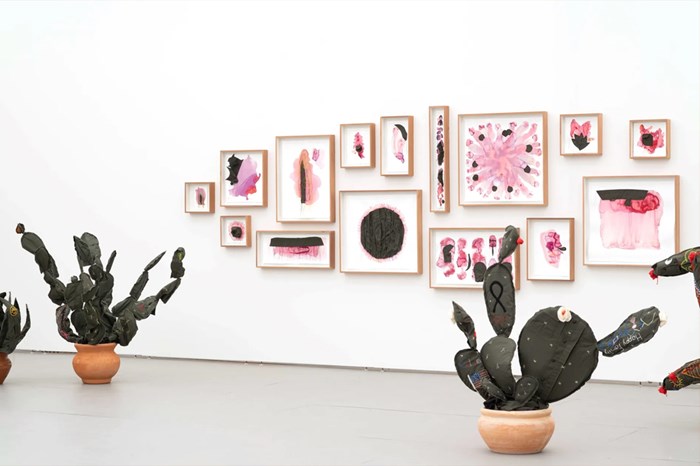 Also located on the oceanfront in South Beach, Untitled Art returns with its 2023 edition within a custom-built, air-conditioned structure, with curated exhibitions, live performances, artist talks, and other events. The fair showcases international galleries and non-profit art organizations, guided by a mission to support the wider independent art ecosystem, prioritizing collaborations, artists with international reach, and often featuring artists and galleries from outside the mainstream art world. Untitled Art is also committed to minimizing its environmental footprint, working closely with the City of Miami Beach so that the event has zero impact, recycling its custom-designed tent each year, and donating furniture to local schools.

photoMIAMI Fair
Where: O Cinema South Beach, 1130 Washington Ave, Miami Beach
When: Dec 9, 2023
More Information: photoMIAMI Fair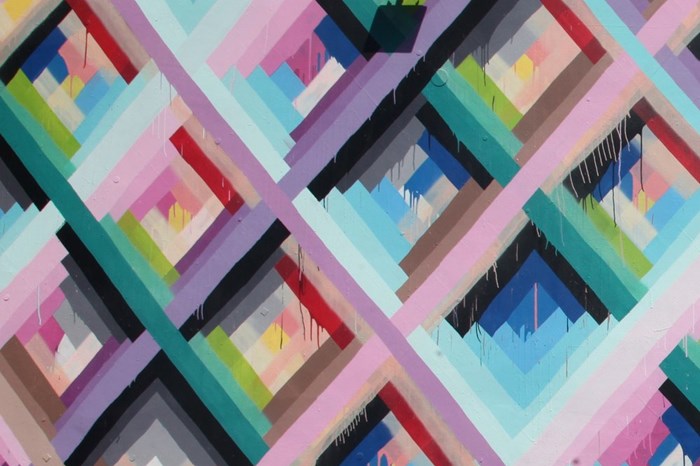 The fair focuses on photo-based art, video & new media, with the organizers encouraging members of the international art community to submit their work for a chance to participate as one of the exhibitors. This year's fair will be primarily online with a pop-up event at O Cinema in South Beach.

— Miami Art Week Events in Miami

Art Miami
Where: One Herald Plaza, NE 14th Street & Biscayne Bay, Miami
When: Dec 5 - 10, 2023
More Information: Art Miami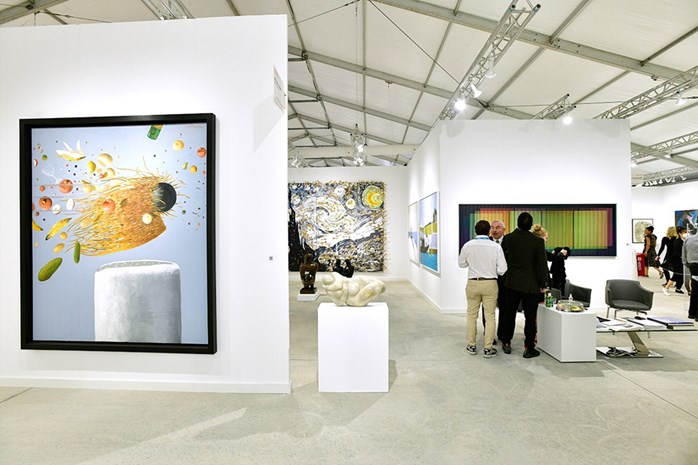 Art Miami is the most well-attended international art fair in the U.S., and the second most attended globally, and draws an eclectic mix of art collectors, curators, museum professionals, and global art luminaries. Located at One Herald Plaza in Downtown Miami, overlooking Biscayne Bay between the Venetian and MacArthur causeways, the fair is easily accessible to other events around the city and Miami Beach. Now presenting its 33rd edition, Art Miami features important works of the 20th and 21st centuries, presented by some of the world's most prestigious galleries. Art Miami also has two sister fairs: CONTEXT Art Miami and Aqua Art Miami.

CONTEXT Art Miami
Where: One Herald Plaza, NE 14th Street & Biscayne Bay, Miami
When: Dec 6 - 10, 2023
More Information: CONTEXT Art Miami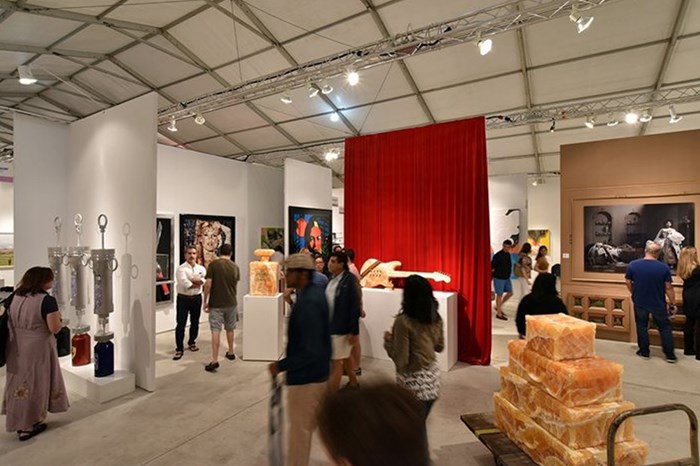 CONTEXT Art Miami, a sister fair to Art Miami focused on more emerging artists and galleries, presents its 11th edition next door to Art Miami overlooking Biscayne Bay, hosting an array of international exhibitions featuring works by artists and exhibitors primarily from Europe and the Americas, as well as a few local galleries. CONTEXT Art Miami provides top-quality opportunities for collectors to discover and invest in important emerging and mid-career talent in today's art market.

Miami River Art Fair
Where: The Penthouse at Riverside Wharf, 125 SW North River Drive, Miami
When: Dec 6 - 8, 2023
More Information: Miami River Art Fair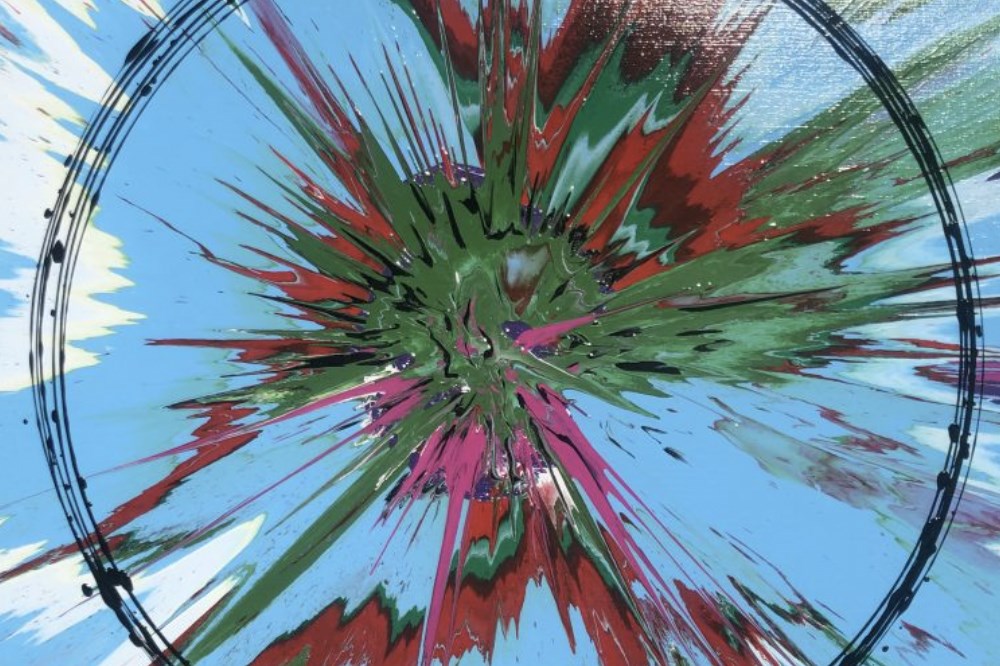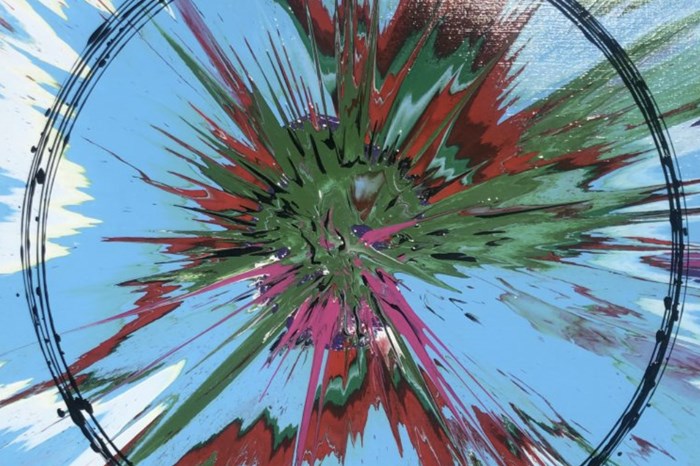 Photo courtesy of Miami River Art Fair - ANDRES MAURETTE – CUBA

The Miami River Art Fair presents its 12th edition showcasing contemporary art at The Penthouse at Riverside Wharf, the only enclosed rooftop venue in Miami with 360-degree views of the city's skyline. Organizer Nina Torres is an active player in the international art market, focusing on modern and contemporary Latin American art. In this fair, you'll find special NFT projects and virtual booths, galleries, and individual curated artists in a bustling Downtown Miami setting.

Fridge Art Fair
Where: The Courtyard Miami in Coconut Grove, 2649 S Bayshore Dr, Miami
When: Dec 6 - 10, 2023
More Information: Fridge Art Fair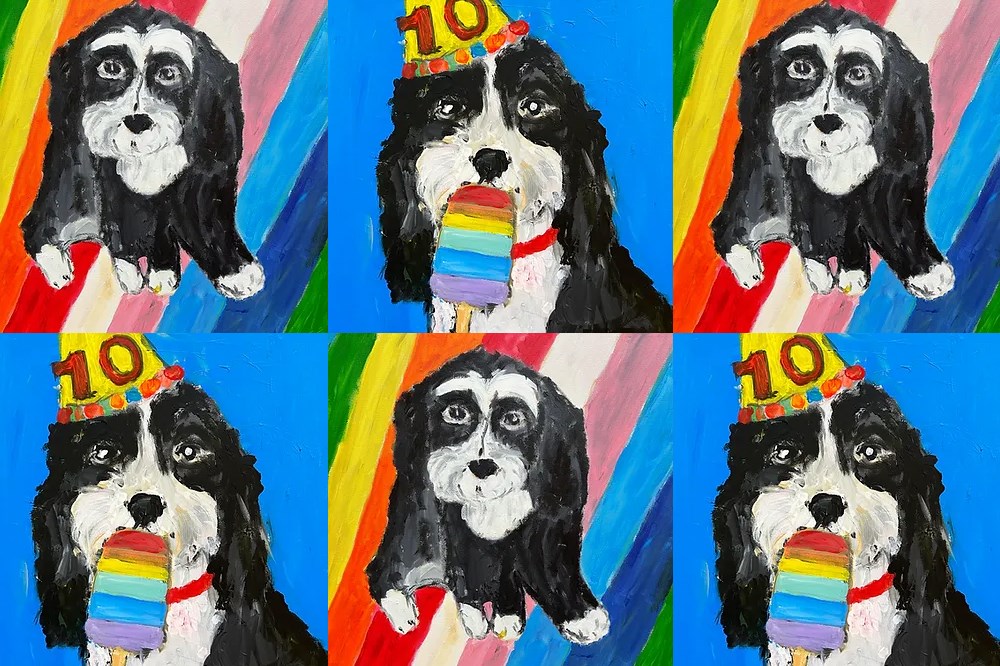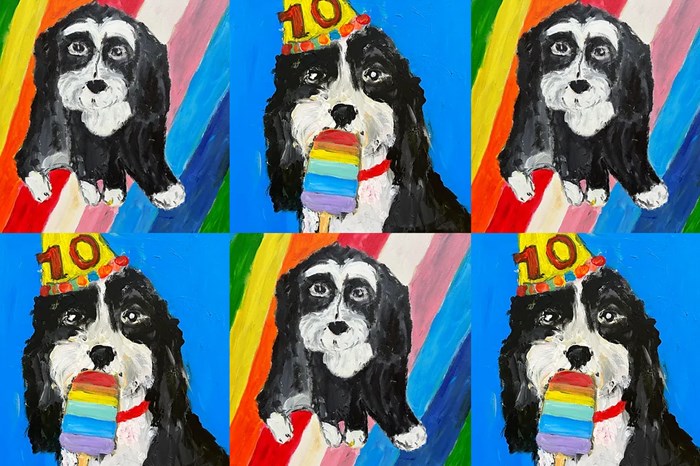 Miami Art Week's most dog-friendly art fair, founded by artist Eric Ginsburg, is a non-profit contemporary art platform known for its laid-back vibe and casual approach to viewing and collecting art. Now celebrating its 10th edition, the fair will focus on celebrating the LGBTQ+ community and will open with The Grand Popsicle Gala benefiting Buddy System MIA on December 6, from 6-10 p.m. 

NADA Miami
Where: Ice Palace Studios, 1400 North Miami Avenue, Miami
When: Dec 5 - 9, 2023
More Information: NADA Miami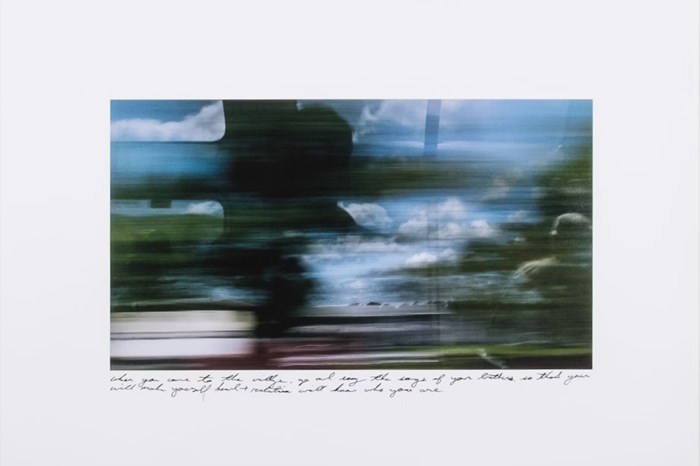 Photo courtesy of NADA Miami - Sky Hopinka, One Whose Heart Has Slipped Through Him, 2017

The New Art Dealers Alliance (NADA) presents its 21st edition of NADA Miami, at its usual location at Ice Palace Studios. NADA Miami showcases a wide selection of 140 galleries, art spaces, and nonprofit organizations that span over 50 international cities including San Juan, Paris, Chicago, Memphis, Brussels, and Beijing. This year's fair features over 85 established NADA members as well as 34 first-time exhibitors.

Pinta Miami
Where: The Hangar in Coconut Grove, 3385 Pan American Drive, Coconut Grove, Miami
When: Dec 7 - 10, 2023
More Information: Pinta Miami
Photo courtesy of Pinta Miami - Martina Quesada- 2023, Before I knew, After the beginning, In the end (Galería del Paseo)

This fair specializes in revealing and disseminating Latin America and Spanish modern and contemporary art by important emerging and mid-career artists, with opportunities for artists, curators, art dealers, collectors, and art aficionados to come together and enjoy exhibits and installations. For its 17th edition, the event will feature 51 spaces, have representatives from 15 countries, and will have 40 galleries representing artists from around the world in its three sections: Main, RADAR, and NEXT.

PRIZM Art Fair
Where: Omni Building in Downtown Miami, 1501 Biscayne Blvd, Miami
When: Dec 5 - 10, 2023
More Information: Prizm Art Fair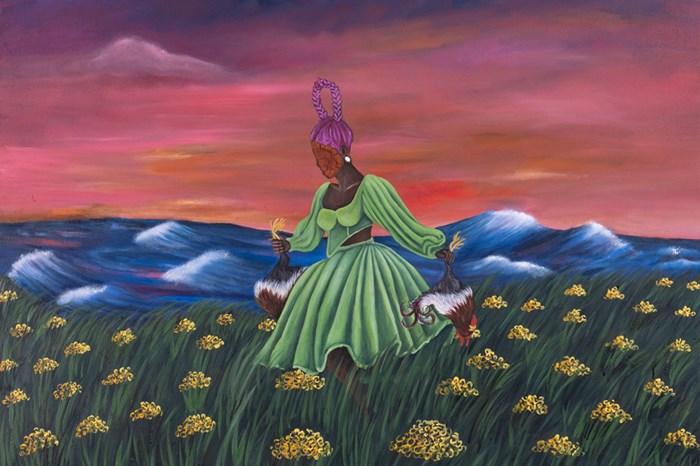 Photo courtesy of Prizm Art Fair - The Harvest, Selloane Moeti (KNZA South Africa)

Prizm's 11th Edition presents Civilization is Not Civil, a theme that considers how "civil"izations are established, exploring the irony that civilizations are actually created out of not-so-civil acts of violence, coercion, and manipulation. Prizm is divided into four sections: Prizm Panels, Prizm Perform, Prizm Film, Prizm Preview, and the Prizm Art Fair, showcasing work by international artists from Africa and the African Diaspora.

Red Dot Miami
Where: Mana Wynwood, 2217 NW 5th Avenue, Miami
When: Dec 6 - 10, 2023
More Information: Red Dot Miami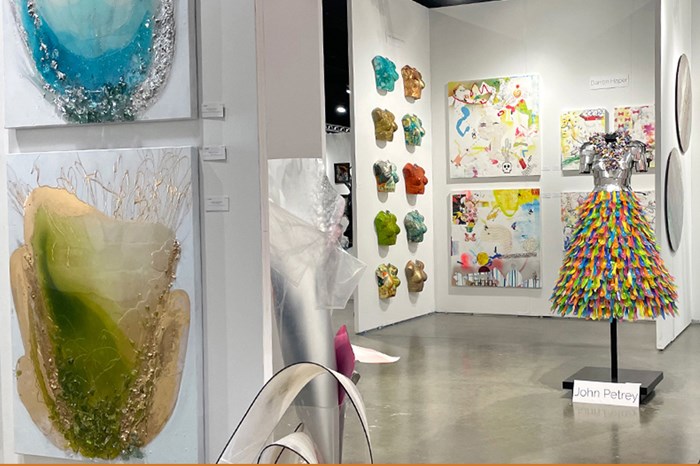 Red Dot Miami is a gallery-only contemporary fair that features an array of meticulously curated programs, located in one of Miami's artsiest neighborhoods, Wynwood. It showcases exhibitors, art industry professionals, and select nonprofits and organizations. The programming provides opportunities to view site-specific, interactive, and performance works by leading artists from around the world. Featured programs include Art Labs, Spotlight Galleries, Directors' Picks, and the Discoveries Collection.

SPECTRUM Miami
Where: Mana Wynwood, 2217 NW 5th Avenue, Miami
When: Dec 6 - 10, 2023
More Information: SPECTRUM Miami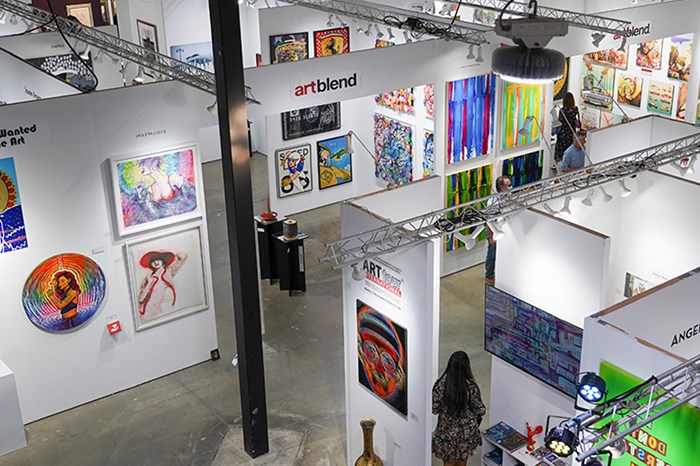 Spectrum Miami, located adjacent to its sister fair Red Dot, features independent career artists, studios, and younger galleries with an offer of newer works. Here you'll find something for every taste and budget with works by leading international artists, and exhibitions that showcase Miami's thriving art culture.

AfriKin Art Fair
Where: Maison AfriKin, 1600 NE 126th Street, North Miami
When: Dec 3 - 10, 2023
More Information: AfriKin Art Fair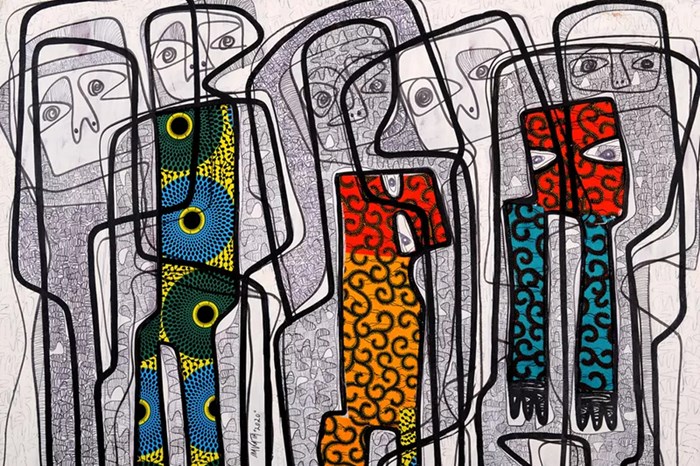 Miami's premier platform for the exhibition of African art and art from the African diaspora, AfriKin Art Fair is set away from the maddening crowds in North Miami. It opens with a VIP Celebration on Sunday, December 3rd, before the other fairs open, giving you a chance to spend time here before the frenzy of Baseling begins. 

Art Beat Miami
Where: 
The Caribbean Marketplace/Little Haiti Cultural Center
Joseph Caleb Center
Brightline Miami Central Station
When: Dec 6 - 10, 2023
More Information: Art Beat Miami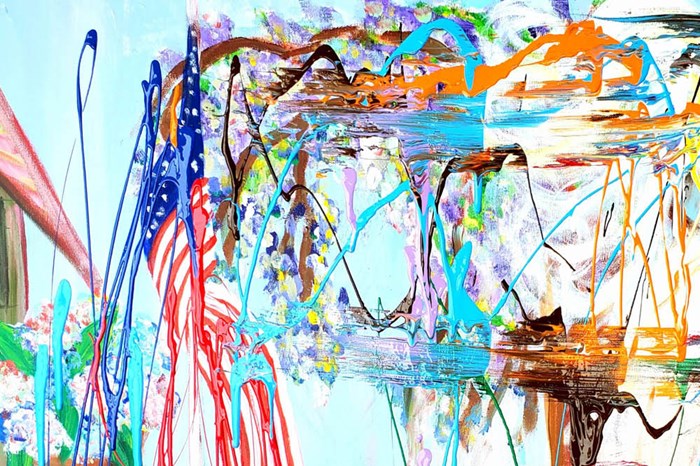 Art Beat Miami is an annual satellite art fair presented by the Little Haiti Optimist Club that focuses on art by artists from the Caribbean and Caribbean diaspora. Art Beat presents artists, performers, and musicians, as well as multidisciplinary artists working in collaboration to highlight the rich and diverse work of local artists and artists from the Caribbean diaspora in Miami and beyond.

Chroma
Where: Lucid Design District, 10-12 NE 41st Street, Miami
When: Dec 5 - 19, 2023
More Information: Chroma by Lucid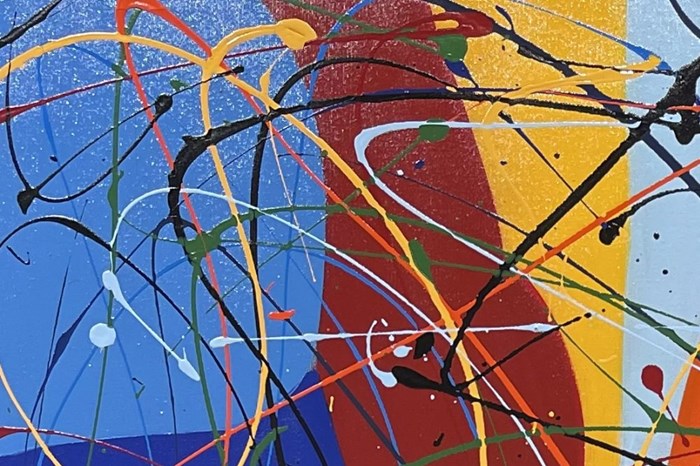 Photo courtesy of Lucid Art Gallery - AnneBeatriz 36x36Urban Joy Acrylic 2022

Lucid Art Gallery in Miami's Design District presents exhibitions of contemporary art, making available a commercial platform for artists to share their works with attendees. Lucid Chroma 2023 features paintings, sculptures, drawings, collages, and much more. 
In addition to the fairs, be sure to check out local museum exhibits and events curated specifically to celebrate Miami Art Week at spaces such as the Pérez Art Museum Miami (PAMM), Rubell Museum, Bass Museum of Art, and de la Cruz Collection, among many others.





Get your walking shoes on, plan your schedule, and take in all the art you can during Miami Art Week 2023!
Share your thoughts with us
Sign up now
Get news and updates delivered to your inbox