Miami Events in December 2022: Art Basel, Holiday Galas & Movies, Marshmello & Khalid, Andrea Bocelli, The Nutcracker, #NYE2023 Party Guide & More
Dec 01, 2022 December 01, 2022
It's a holiday extravaganza in Miami – and you won't want to miss a beat! From tropical winter wonderlands to New Year's Eve parties to ring in 2023, holiday movies under the stars to heart-warming concerts, Miami has it all this month.
Read below for a complete list of Top Things to Do in Miami this December 2022:

Things to Do in Miami - December 2022 Events at a Glance
December 2022: In-Person Events in Miami
Miami Arts, Culture and Heritage Months: December 1, 2022 - January 31, 2023
Art Events
Galas & Fundraisers
Music & Concerts
Theater & Movie Screenings
Fitness & Yoga
Outdoors & Nature Events
Things To Do for Kids
Pet Events & Adoptions
---
Special: Holiday 2022 Events in Miami
---

The holidays are here! Why not load your calendar with the best of twinkling lights, jolly good music, delicious treats, and of course, plenty of holiday magic. Here's our list of top things to do this holiday season in Miami: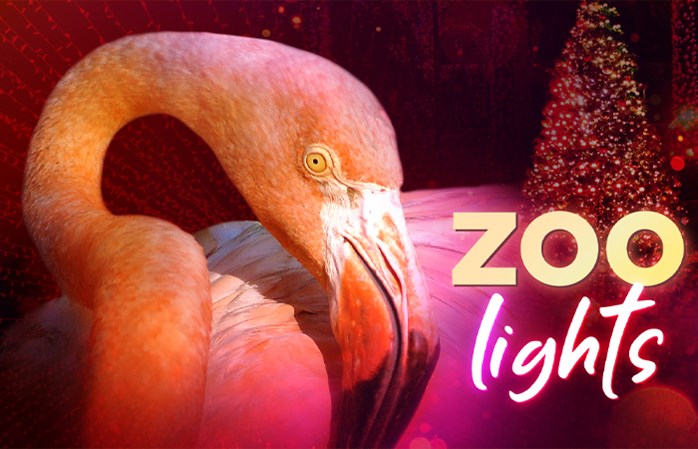 ---
Special: New Year's Eve 2023 Events in Miami
---

What's New Year's Eve without fireworks and a good party? Making sure you know where to have a gala time as 2022 comes to a close with our curation of the most spectacular New Year's Eve 2023 celebrations around Miami: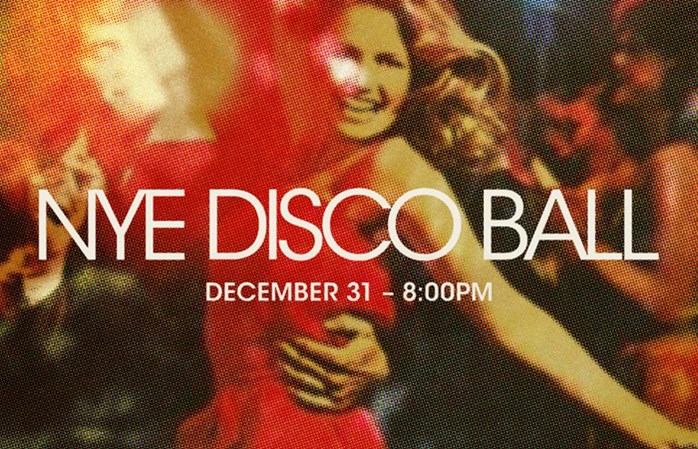 ---
December 2022: Events in Miami
---
Multiple venues across Miami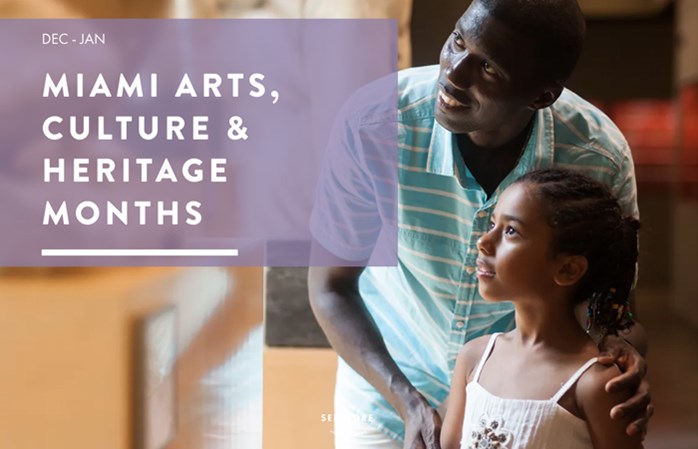 Make the most of the holiday season as you navigate Miami's rich art and culture scene with pocket-friendly deals. From BOGO deals to discounted ticket packages, and other savings, it's the perfect excuse to fill your social calendar to the brim. Check out the complete list of offers and events, here.


---
MIAMI DECEMBER 2022 ART EVENTS
---

Art Basel + More for Miami Art Week: December 1-4
Multiple venues across Miami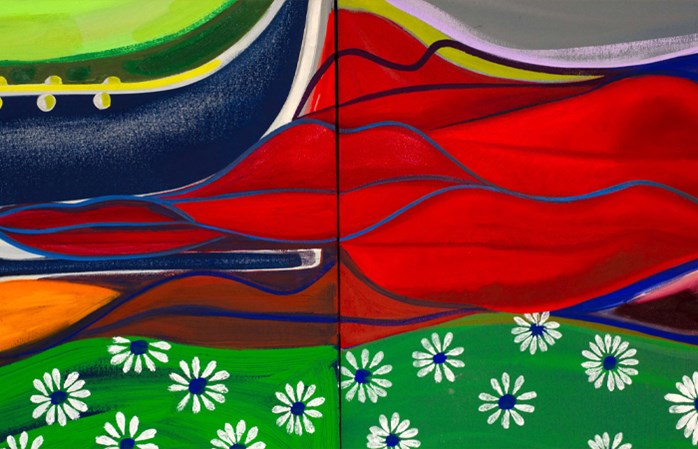 Catch the most exciting days for Miami's art scene! Like every year, Art Basel brings with it nonstop art exhibits, satellite fairs, fashion events, celebrity parties, special dinners, afterparties, and so much more.
Read more in our Insider's Guide to Art Basel & Miami Art Week 2022 or Art With Me Miami, here.
Faena Hotel, 3201 Collins Avenue, Faena District, Mid-Beach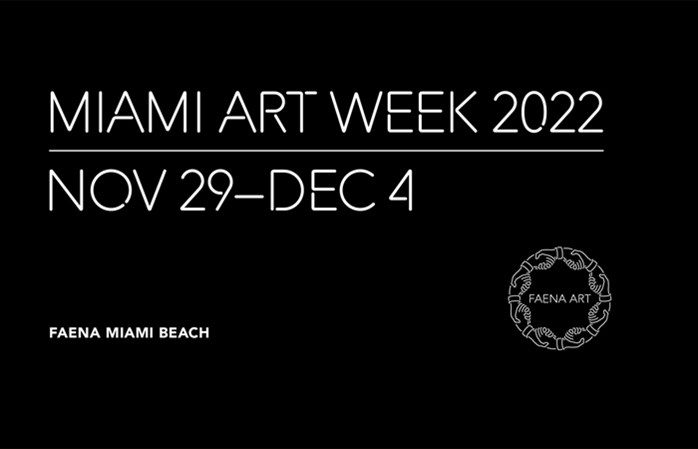 From never-before-seen installations to thought-provoking pieces and experimental sculptures, art enthusiasts must mark their calendars for a visit to Faena's Art Week. Taking place in conjunction with Art Basel, you never know which gem of an artwork or artist you'll discover at this open-to-the-public event.
Deering Estate, 16701 SW 72nd Avenue, Palmetto Bay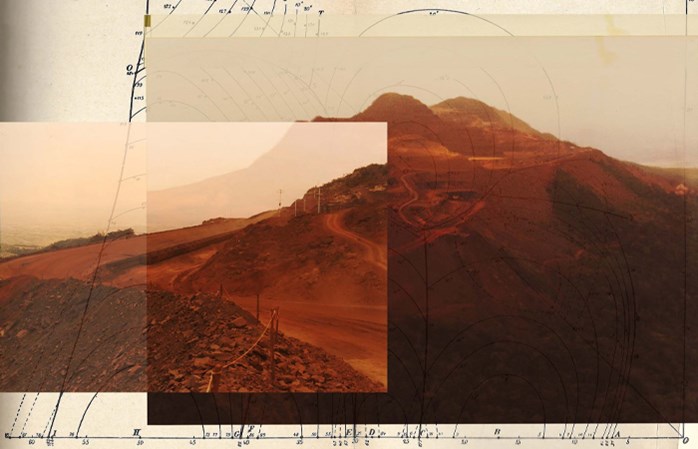 This outdoor photographic installation by artist Gabriela Gamboa is "Mapping the Territory from Venezuela to Miami." However, there's a plot twist – the exhibit only features archives, memory, erosion, and personal mythology instead of an actual roadmap.
Miami Beach Botanical Garden, 2000 Convention Ctr Dr, South Beach

Join Cuban-born artist William Oberheiser for a cocktail reception of his grand opening at the Botanical Garden's Butterfly Gallery. Ponder over the artist's vibrant yet evocative pieces that can take on a whole different meaning with the strategic placement of a single image.
In front of Dana A. Dorsey House, 250 NW 9th St, Overtown 

Catch DJ FLY GUY's transition from behind the turntables to behind the camera with this walking tour of his first photographic installation. Join the artist for a walk through "CAPTURE: A Portrait of the Pandemic," which bears witness to and memorializes the events of 2020 and its impact on the people. 


---
MIAMI DECEMBER 2022 GALAS & FUNDRAISERS
---
Hilton Miami Downtown, 1601 Biscayne Blvd, Downtown Miami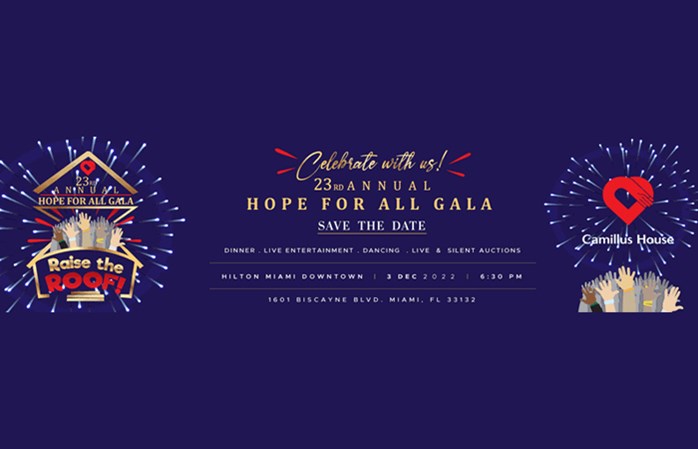 Help the Camillus House care for those without a home by providing food and shelter. Themed "Raise the Roof," this fun evening gala will feature a richly diverse auction showcasing the very best in wine, travel, and lifestyle items to help support its cause, along with a Bacardi open bar and extensive menu options.
R House Wynwood, 2727 Northwest 2nd Ave, Wynwood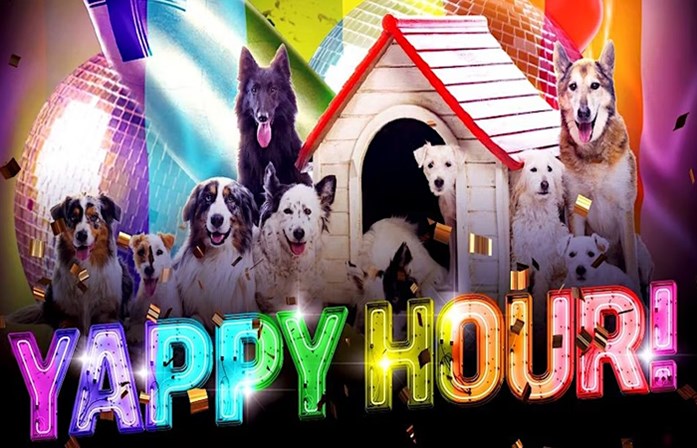 Sip on a Tito's cocktail and enjoy bites from the R House as you help pet owners in need this holiday season. Join Women for Paws as they host their very first Yappy Hour at the R House. The fundraiser is meant to create awareness about pet owners needing financial support for medical emergencies, surgeries, treatments, etc. In return, you also get to take home a bag of dog treats.
Peacock Foundation Studio (Adrienne Arsht Center), 1300 Biscayne Blvd, Arts & Entertainment District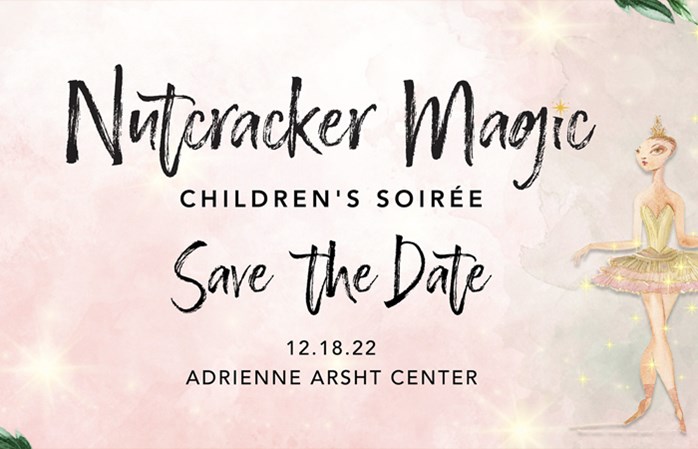 Enjoy a holiday tradition and help support opportunities and community engagement programs hosted by the Miami City Ballet. This winter fundraiser brings you a child-friendly performance of George Balanchine's The Nutcracker, followed by a holiday after-party with plenty of sweet treats, a live DJ, greet-and-meet with cast characters, photo-ops, gift bags, and more.
For a look at available tables and sponsorship packages, go here.


---
MIAMI DECEMBER 2022 MUSIC & CONCERTS
---
The Miracle Theater, 280 Miracle Mile, Coral Gables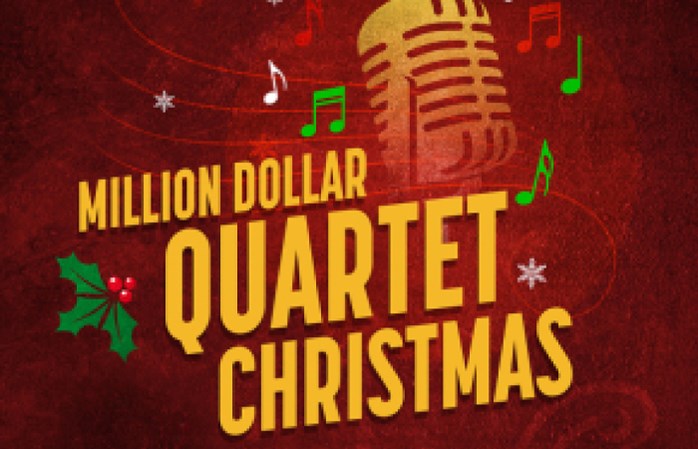 Bringing back classic holiday hits to favorite chart-toppers like "Jingle Bell Rock," "Santa Claus is Comin' To Town," "Santa Baby," "Run Run Rudolph," and more to stage, get ready to kick-off the most wonderful time of the year with this special musical playing all month.
Miami Beach Bandshell, 7275 Collins Ave, North Beach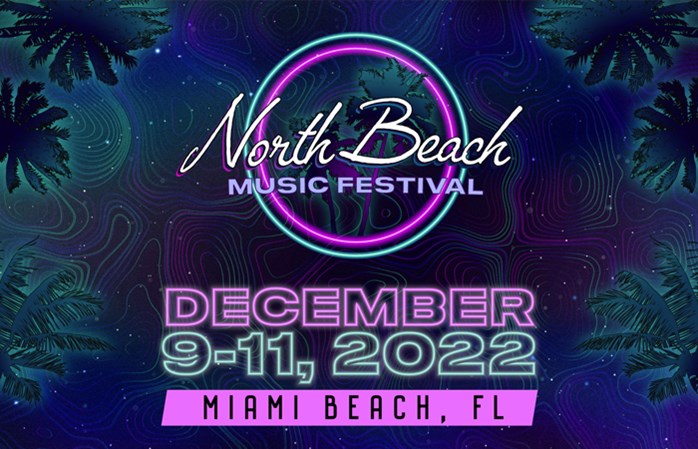 The second edition of the North Beach Music Festival is back to rock the Bandshell with its immersive sound, laser, and light experience. This year's lineup includes the likes of moe., Lotus and Lettuce, Karl Denson's Tiny Universe, Dopapod, Antibalas, Trouble No More, Keller Williams, and many more.
Find more concerts at the North Beach Bandshell, here.
FTX Arena, 601 Biscayne Blvd, Downtown Miami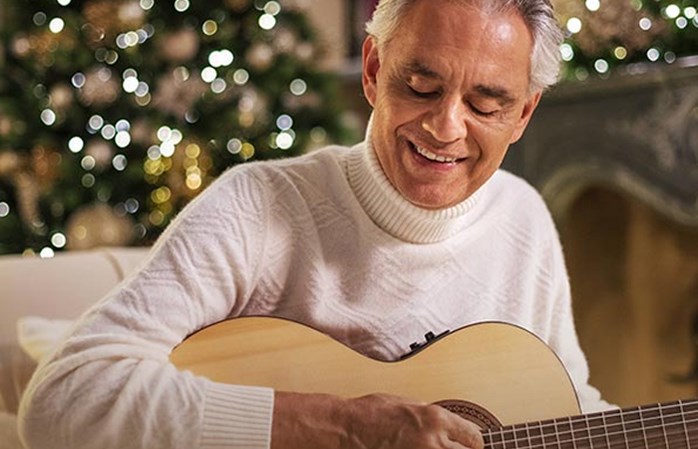 The hottest names in entertainment will take centerstage at the FTX Arena this December. Our holiday staple Andrea Bocelli will go live on Dec. 18, Daddy Yankee will rock the stage on Dec. 21 & 22, plus the WWE Holiday Tour will be in town to bust a move on Dec. 29.
For more concerts and performances at the FTX, go here. 
Adrienne Arsht Center, 1300 Biscayne Blvd, Arts & Entertainment District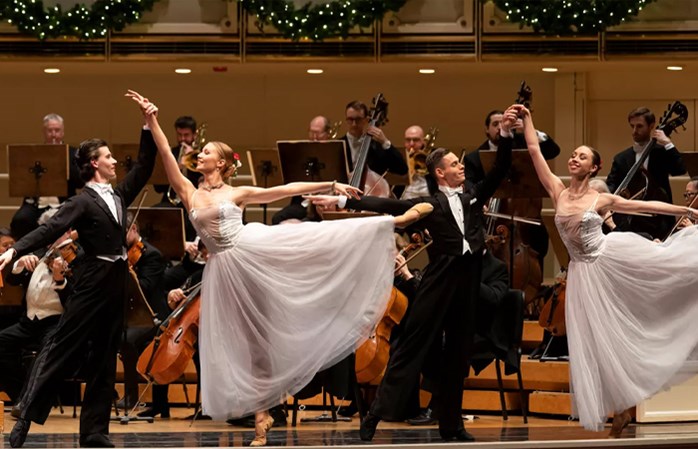 Court the spirited romance of operetta at the Arsht Center's Knight Concert Hall this December. Showcasing acclaimed European singers and dancers, this charming celebration is sure to melt your heart with the glamour of ballroom dance and the delicate beauty of ballet set to the tune of a full symphony orchestra.
For more information and concerts playing at the Arsht Center, go here.


---
MIAMI DECEMBER 2022 THEATER & MOVIE SCREENINGS
---
Actors' Playhouse at the Miracle Theatre, 280 Miracle Mile, Coral Gables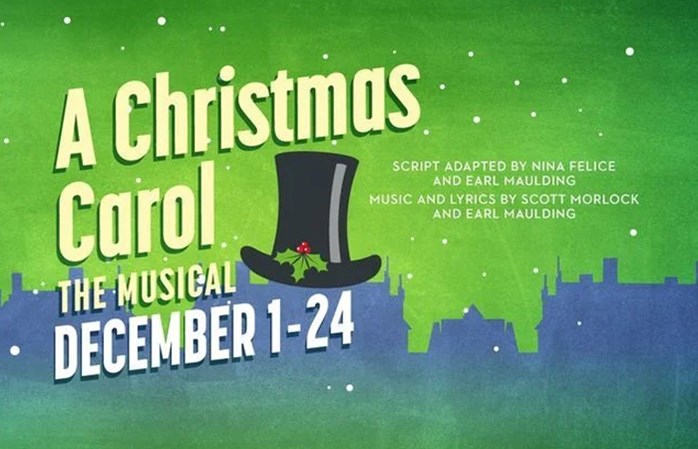 Specially adapted for young audiences, take along the kids to watch this timeless tale of yuletide spirit and find yourself a new holiday tradition. Encouraging the spirit of giving, every child who brings a new, unwrapped toy to donate will get 1 free flexible ticket, good for any remaining show in the Musical Theatre for Young Audiences 2022 – 2023 Season.
Surfside Park, 9572 Bay Dr, Surfside

Bring along lawn chairs and blankets to watch "The Grinch" try and take over Christmas in a magical setting under the stars at Surfside Park. A great way to get into that holiday spirit.
Village Greens, Village of Key Biscayne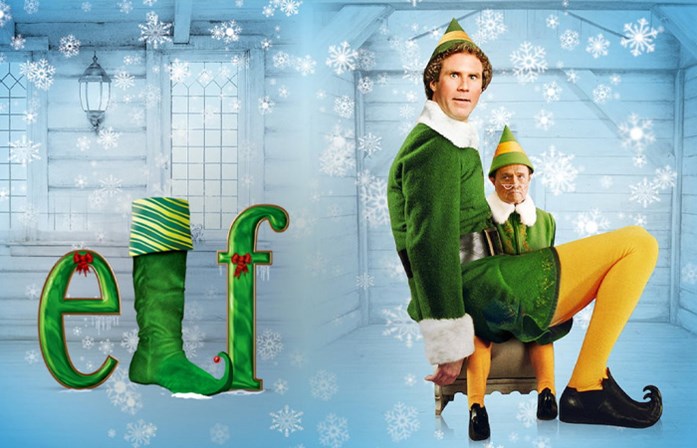 Make it a night to remember as you bring along snacks and blankets to enjoy a special screening of Will Ferrell's "elf" on the Village Greens with friends or family. This Christmas comedy will ensure you get into the holiday spirit on a light-hearted note.
Adrienne Arsht Center, 1300 Biscayne Blvd, Arts & Entertainment District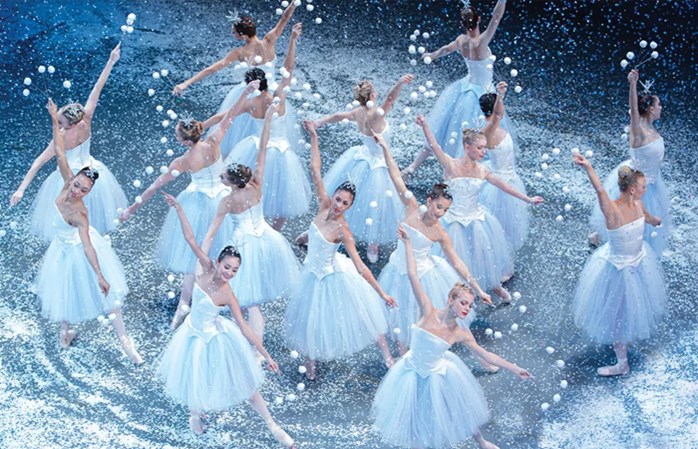 Two power-packed performances call for a visit to the Arsht Center this December:
Pérez Art Museum Miami, 1103 Biscayne Blvd, Downtown Miami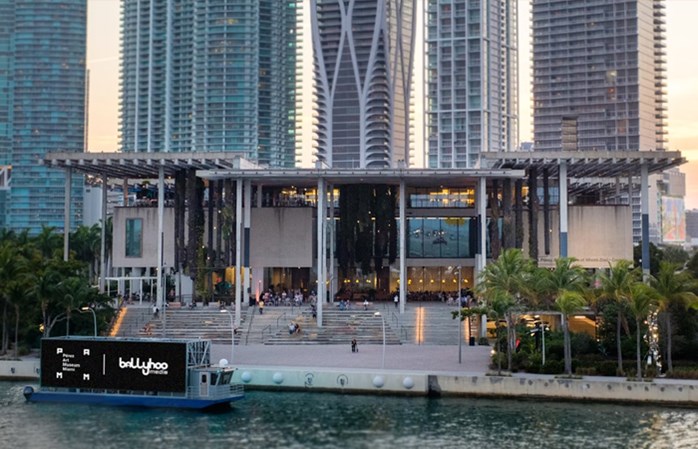 Cozy up with a blanket on Pérez Art Museum Miami's beach to catch a special screening of "The Holiday." This classic holiday rom-com starring Cameron Diaz and Kate Winslet will be screened from the water by Ballyhoo Media! You can stop by the museum's waterfront restaurant later for light bites and drinks. 


---
MIAMI DECEMBER 2022 FITNESS & YOGA EVENTS
---
Brickell City Centre, 799 Brickell Plaza, Brickell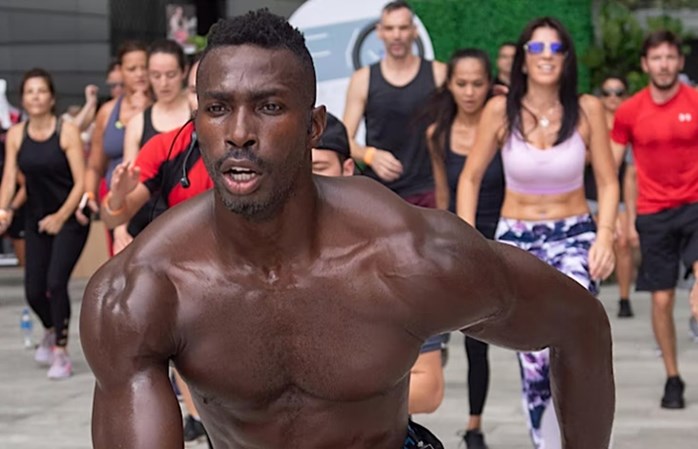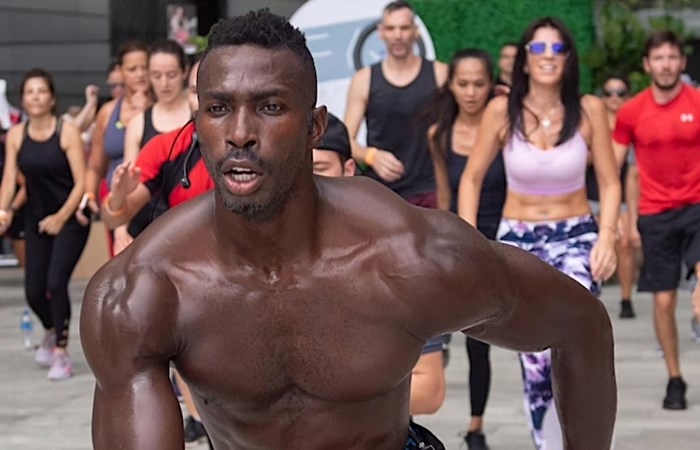 Get your weekend sweat on as you join Tony T and Find Your Centre at BCC's Level 2, Garden Deck. A brand-new series taking place every second Sunday of the month, you'll need to RSVP to enjoy this HIIT class. 
Miami Beach Botanical Garden, 2000 Convention Ctr Dr, South Beach

Take some time to center your mind and body this holiday season as you head to this weekend Vinyasa/Hatha style Yoga class. This morning session will be full of deep stretches, twists, balancing poses, and breathwork to reduce stress.
Tierra Santa Healing House, 3201 Collins Ave, Faena District, Mid-Beach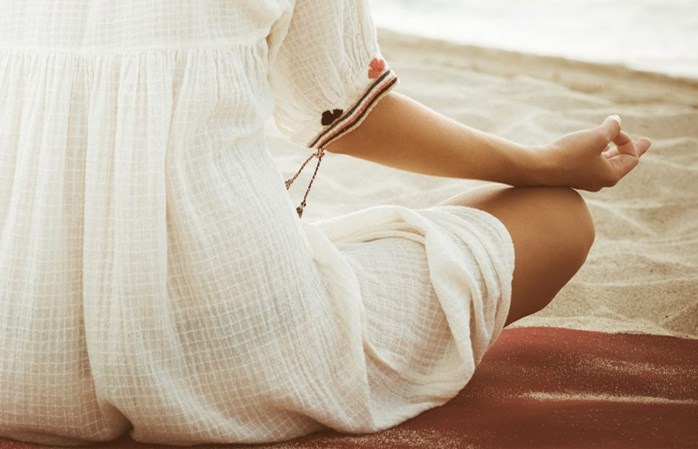 Step back from that holiday hustle and help activate your heart and crown chakras to achieve a heightened state of tranquility. This Twin Hearts Meditation is led by certified pranic healers using energy manipulation techniques developed by Master Choa Kok Sui.


---
MIAMI DECEMBER 2022 OUTDOOR & NATURE EVENTS
---
Fruit & Spice Park, 24801 SW 187th Avenue, Homestead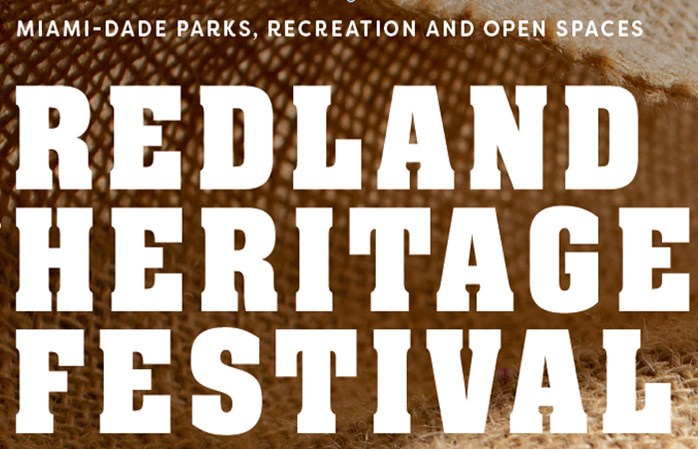 Join the park's Heritage Festival on the 4th to get your hands on one-of-a-kind holiday gifts, native plants, tropical fruit trees, and lots of delicious food and drink to keep the family happy.
On the 17th, the park turns into a Tropical Winter Wonderland, complete with scavenger hunts, fruits of the season, tram tours, and holiday-appropriate photo backdrops.
Zoo Miami, 12400 SW 152nd St, South Miami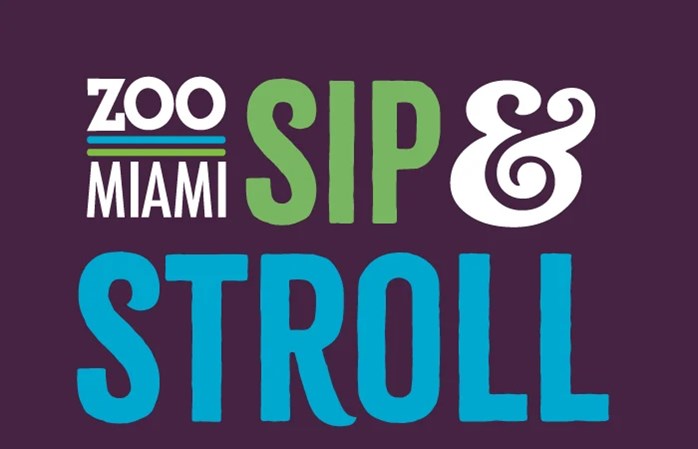 Spreading "Holiday Cheers" this December, the Zoo invites everyone 21 and over to enjoy this limited-edition series. Expect unlimited boat rides, encounters with ambassador animals, a photo booth, a live DJ, beverages, bites, and more.
Off-shore at Village of Key Biscayne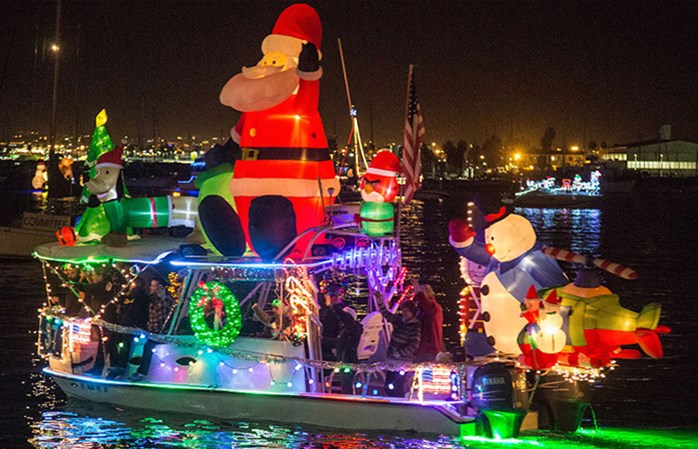 Kick off the holidays with this twinkling boat parade set on Key Biscayne's calming night waters.
Vizcaya Museum & Gardens, 3251 S Miami Ave, Coconut Grove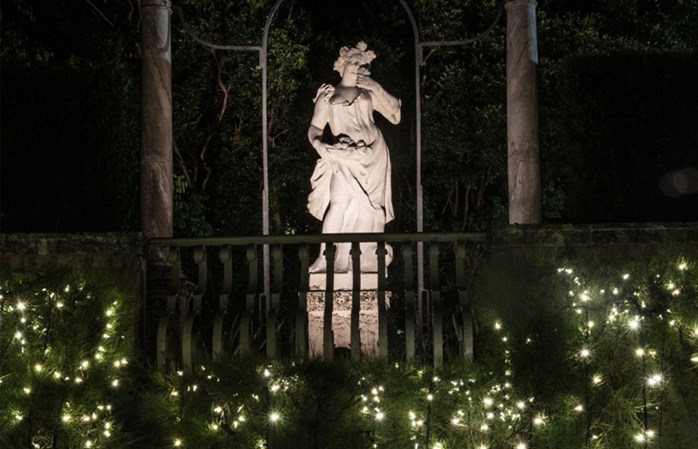 Discover how the Vizcaya may have looked almost 100 years ago during holiday season! There will be historically-accurate holiday décor, a lantern-making workshop for all ages, live music, a gingerbread competition, plus an old-timey Christmas tree for a magical winter evening. 
Deering Estate, 16701 SW 72nd Avenue, Palmetto Bay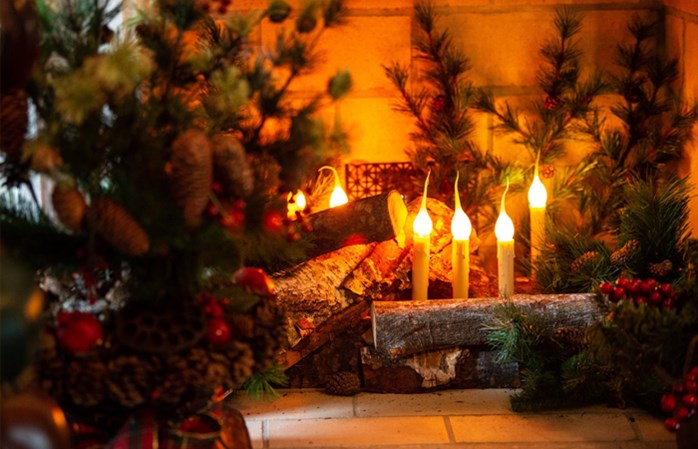 The Deering Estate is going to be decked up and ready to welcome the holidays with this spectacular line-up:
For more outdoor and nature events at the Deering Estate, go here. 
Fairchild Tropical Botanic Garden, 10901 Old Cutler Road, Coral Gables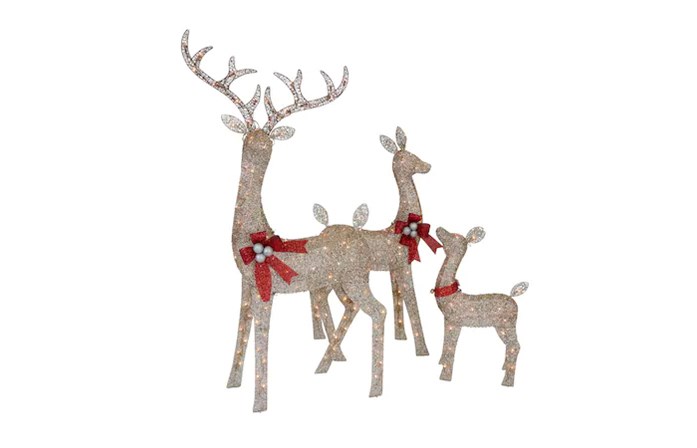 With a rich lineup of holiday events, here's a peek at what's in store at the Fairchild this December:
For more photography, watercolor, art, or garden-related events at the Fairchild, go here. 


---
MIAMI DECEMBER 2022 THINGS TO DO FOR KIDS
---
Key Biscayne Community Center,10 Village Green Way, Key Biscayne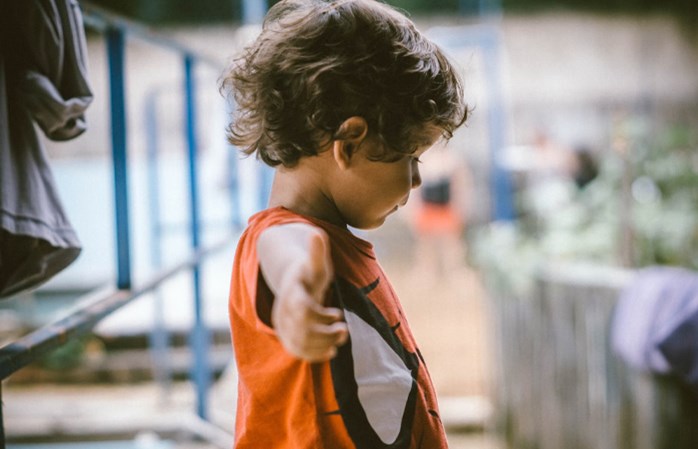 Help your little ones master the art of grounding and flexibility as they step in the world of yoga. Welcoming kids aged 8+ as well as their parents, this workshop takes place on the second floor of the Key Biscayne Community Center.
Zoo Miami, 12400 SW 152nd St, South Miami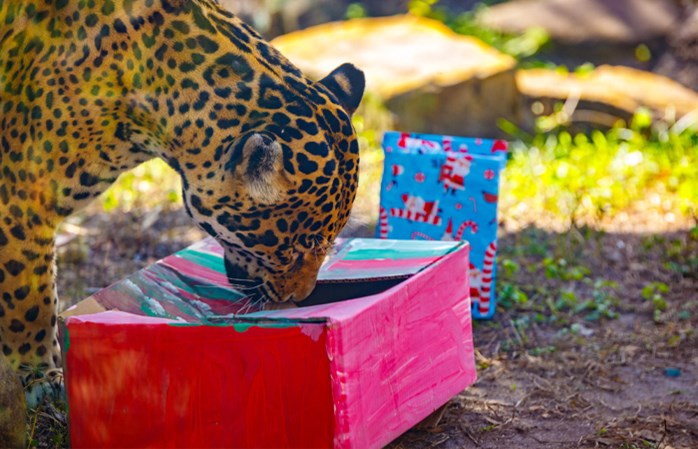 With a different theme each weekend, get the kids to join the Zoo staff, as they shower their residents with holiday gifts this December.
Miami Children's Museum, 980 MacArthur Causeway, Watson Island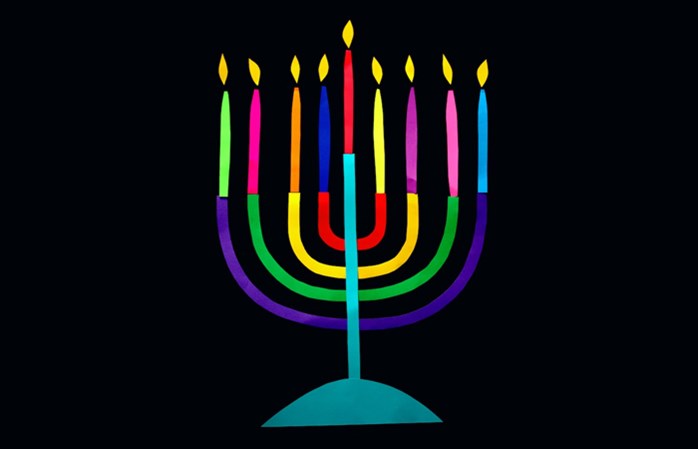 Treat the kids to fun days at the museum these holidays. Here's a peek at what to expect:
Phillip and Patricia Frost Museum of Science, 1101 Biscayne Blvd, Downtown Miami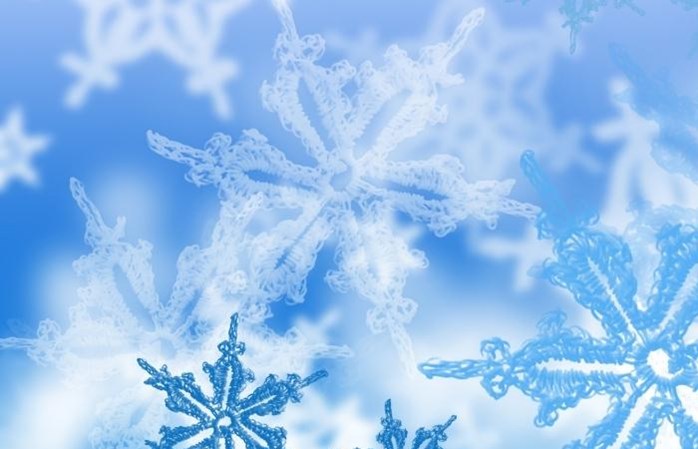 Besides rocking to a Holiday Laser Evening under the Frost Planetarium's 67-foot dome on the 9th, the kids will have a gala time creating their very own, one-of-a-kind snowflake at the Frosty Flurries session on the 11th.
There's also a Drones Tech Lab on the 11th, Respiratory Infections in Dinosaurs Live! session on the 14th, and a Space-themed Winter Camp from the 27th-30th to help spark your little one's interest in science this holiday season.
The Bass, 2100 Collins Ave, South Beach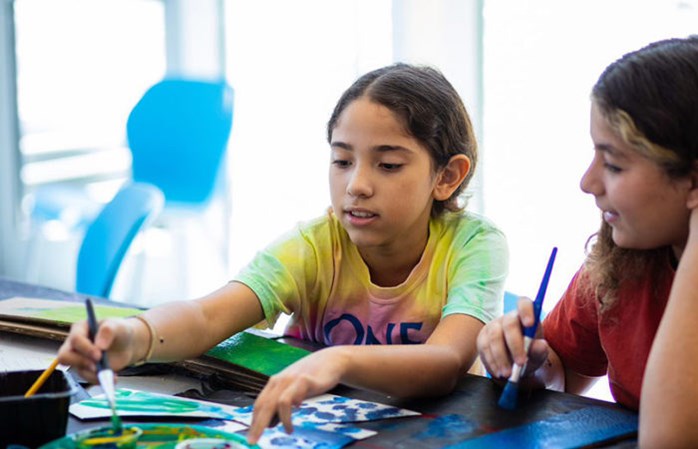 The Bass has some great art workshops lined up for your little ones this December:
---
MIAMI DECEMBER 2022 PET EVENTS & ADOPTIONS
---
The Underline, 80 SW 8th Street, Suite 120, Brickell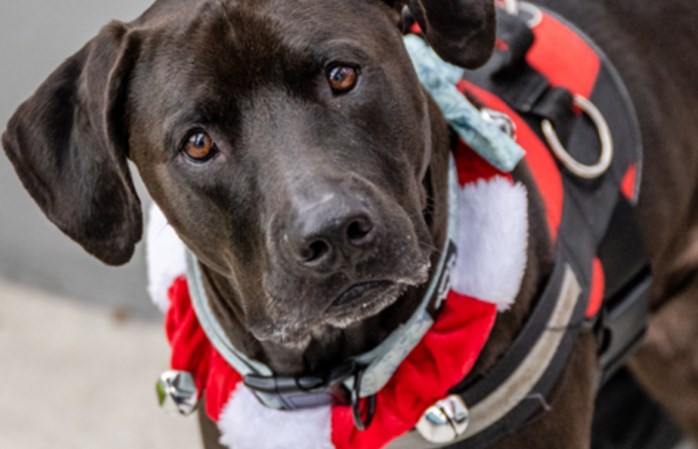 Take home one of the most faithful friends you'll ever find, and make the holidays brighter for both of you. This free event will feature adorable, adoptable pets in need of a forever home plus microchipping services to help keep a track of your furry friend.
D.O.G. HOTELS, 28 Northeast 26th Street, Wynwood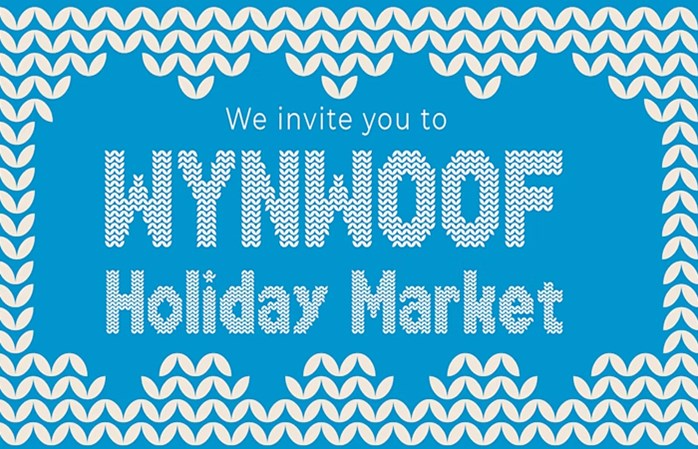 Cross off gift-giving for your pup as you walk by this special holiday market. With a grand selection of local vendors, this weekend market will feature a variety of pet products and treats to choose from. There will also be music and drinks for a wholesome time.



How do you plan to fill your social calendar this holiday season? We'd love to hear it! Leave us a comment - we're all ears on Instagram, Facebook, YouTube, and Twitter!
Share your thoughts with us
Sign up now
Get news and updates delivered to your inbox