Real Estate Predictions: How COVID-19 is Changing Buyer Demand
Jun 08, 2020 June 08, 2020
Even though Miami has reopened and life is slowly adjusting to the new normal, the protective efforts that were put in place have effectively changed how we view our homes, our work, and how we use our time. The meaning of "Home" has suddenly transformed from our respite from work to rest, eat, sleep, entertain and share moments with family and friends into a multifunctional space to do it all. From working out to working from home, classroom to virtual theater, restaurant to dance club, home is no longer just where the heart is, it's where the entire life is.
In less than four months, this re-order of the world and particularly our houses and home space has changed buyer's needs, at least for the near future, if not forever. Here's looking at what recent home buyer's demands like in this new normal:

The Home Office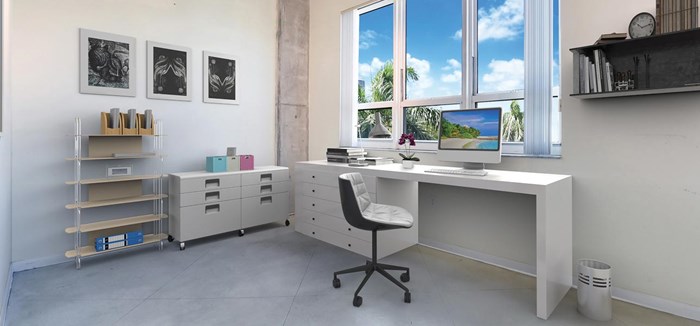 A Zoom meeting with children babbling in the background, music blaring, or one interrupted by the house cat may have served for needed entertainment for us all, but in real life, is less than ideal. So naturally, a home office is becoming one of the top-of-the-list needs for buyers when they next go shopping.
Whether it's a lavish space with custom furnishing or a condo den with a green screen to change the background during meetings, a separate space to work from home is making its way into buyer's checklists. This work from home space even brings the convenience of multitasking as a classroom or just a quiet place to get one's thoughts together, making it all the more appealing.


---
Pro Tip:
Those looking to sell their residence furnished or semi-furnished will benefit from furnishing home offices with specialty furniture, lighting, acoustic provisions for private communication, and temperature control to add to functionality and professional appeal.
---

Ability to Compartmentalize – Traditional Layouts Vs. Open Floor Plans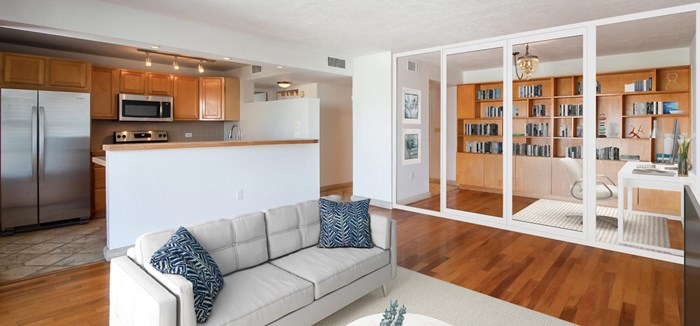 With everything shut down, people didn't just resort to working at home but had to plan their entire life schedule at home. This means that the home space is used for taking virtual lessons, working out, yoga sessions, weekend movie marathons, cocktail parties, playing with the kids, and much more. So, the ability to compartmentalize work, learn, play, and live areas in clearly defined spaces at home is turning into a necessity. 
The modern, open floorplan kind of lost out to traditional layouts here as Dad's colleagues on Zoom could listen in on the kids' homeschooling lessons, or Mom's smoothie blender in the kitchen. Traditional layouts with clearly demarcated spaces for dining, cooking, living, etc. can make it easier to section off areas for more delineated spaces. While modern home buyers may not necessarily shift their attention to traditional homes, they will be on the lookout for a more hybrid space that is designed for balance and separation. Properties with a 'plus den' or any kind of indoor nook stand to win.


---
Pro Tip:
For the open floor plan to still appeal to buyers, home sellers should think of staging with mobile partitions, investing in sliding doors or pocket French doors to demonstrate how compartmentalization can be achieved that doesn't infringe on flow.
---

More Square Footage

With everyone required to stay at home far more than time in our recent history, from the five-year-old to Fido, home has definitely felt cramped up for everyone at times. So inevitably, lots of people are looking for some extra legroom when they go house hunting next. While there's no saying if the recent shelter-in-place orders will ever be repeated, they did open up a demand for bigger homes so that each member of the family can have their own space when need be.
More storage space will also be much appreciated in the days to come, so people can stock up and have access to everything right at home, limiting the need to venture out and lessening anxiety about supply of groceries and household products. However, considering that oversized condos or even average single-family homes in the city can be costly, this could push demand out to neighboring suburbs or to older homes that offer more space but may be in need of future renovations.


---
Pro Tip:
Sellers should look into decluttering and reorganizing before showings so that their residence looks more spacious, and thus more appealing. A fresh coat of paint in colors known to create the illusion of space could turn into an investment. Strategic staging with mirrors can help, too.
Buyers should also consider decluttering before moving in, so they have the best use of space their money buys. 
---

Focus on Windows, Views, and Natural Light

Having experienced being cooped up for weeks on end, buyers will likely prefer to opt for residences with a view and as much natural light coming in as possible, now more than ever. Bigger windows, more windows, more room for natural light, skylights, garden/park/water views, good ventilation and the like will play out to be major attention-grabbers.
What's worth noting is that, in Miami most of the newly built condos and pre-construction condos already have the advantage of lovely floor-to-ceiling windows and gorgeous views, some even from the bathrooms, that make them stand a class apart.


---
Pro Tip:
Sellers with park or water views plus a good number of windows should play up the fact in their listings. Keeping curtains and windows open during showings is a must.
---

Outdoor Sanctuary Add-ons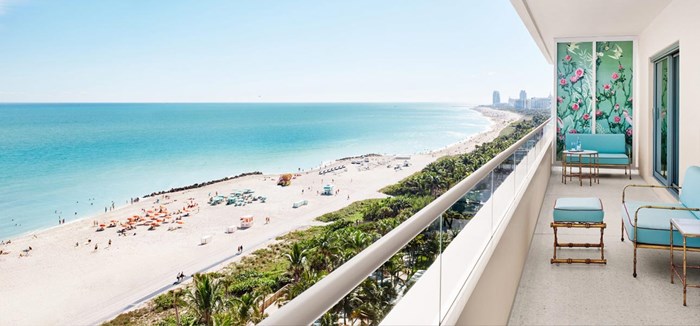 With home becoming the place to be, having an outdoor living space - be it a balcony, garden, patio, or backyard – is on top of buyer's checklists. Having a personal, al fresco sanctuary for fresh air, yoga, sunbathing, or simply sipping on a hot cuppa has gained in appeal over the last few months.
Undoubtedly, single-family homes have the edge here, with ample green space in patios, backyards and pools. However, most luxury condos like One Park Grove, Faena House, One Thousand Museum, or Icon South Beach have big enough terraces to accommodate most people's outdoor needs.


---
Pro Tip:
Condo owners should consider staging their balcony with mats and tea-lights creating a yoga/meditation area, or have a setup for alfresco dining, sample a small herb garden, or simply keep lounge chairs to gaze out.
Single-family homeowners should seriously consider doing up their backyard to show the best use of space with a balance between green areas and recreation space for lounging, barbecuing, and more.
---

Flocking to the Suburbs and Single-family Homes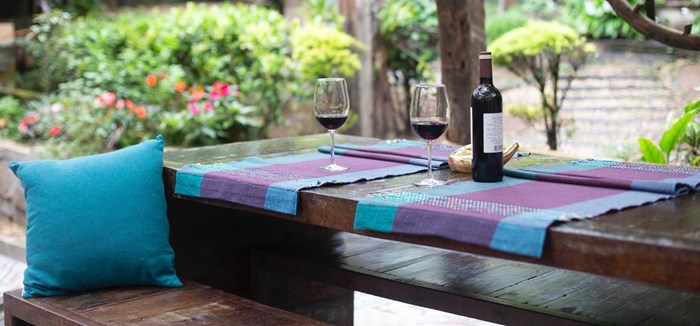 Given the human needs for space, private time and functionality, those sprawling suburbs will likely start to look really tempting to home buyers. Considering that the suburbs are not just less densely packed, but also have more affordable options compared to the city, it's a no-brainer that some buyer demand will shift away from urban areas. Especially those with the ability to continue avoiding a daily commute and mostly work from home will consider the suburbs over the city.
As we've mentioned above, the need for a home office, more square footage, a neatly compartmentalized life with separate work and play areas, plus open spaces will be pushing buyers to look into single-family homes. Also, since condos had to shut down their amenities during the pandemic, being able to enjoy a home pool is an obvious much-desired and more valued luxury.
What further works in favor of a single-family home is the value for money it can provide in terms of square footage, isolation capabilities, and having a pool or garden all to one's self. The only downside here would be missing out on all the city action and replacing condo association dues with individual repairs and maintenance costs plus work. For a full list of home vs. condo pros and cons, click here.


---
Pro Tip:
Sellers should adjust prices to keep their property relevant in an evolving market.
---

Second Homes Look More Appealing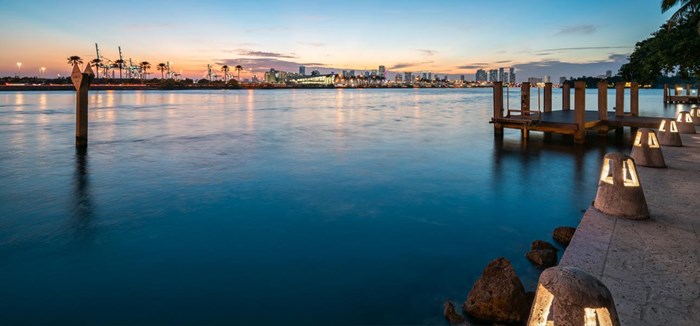 For those with the means, owning a second home in a less densely populated area or suburb is becoming more justified. For instance, just as the pandemic started to take its toll in New York City, plenty of New Yorkers flew down to their condos or beach homes in South Florida to shelter in place. Some even rented luxury homes and condos in Miami and Miami Beach to be in a brighter, warmer climate, that when compared to New York and the Northeastern cities, are less densely populated as well.
Normally, the wealthy would consider moving into their favorite hotel or shacking up in an Airbnb. However, the unique circumstances of the pandemic didn't allow those options. So, to avoid any such situations in the future, those with more financial leeway are likely to place more value on looking for a second home.


---
Pro Tip:
Considering second homes in other locations can be challenging, with additional property taxes, maintenance costs, association fees (in case of condos), and homeowners' insurance, we've put together the
Ultimate Guide to Buying a Second Home in Miami
to help you in the decision-making process. For options on financing a second home,
see here
.
---

Technology for Wellness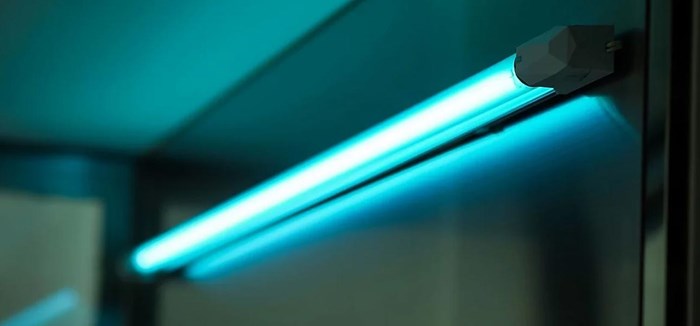 Plenty of condo buyers (and even residents) have started to question the hygiene quotient of buildings. From elevators to locks, handles, and faucets in common area washrooms, everything seems like a petri dish for germs. While most condo associations already have a plan for appropriate sanitization practices in place (The Continuum in South Beach already offered free COVID-19 antibody testing to its residents), technology will play a big part in ensuring the wellness of residents.
Most developers in Miami are already taking note of these concerns and gearing up to make their buildings as hygienic as possible. One of these is to install special elevators with UV-light rays that come on once the elevator cab is empty, killing germs in a flash. Touchless and keyless entries are going to be popular and in demand as well, with voiceprints and optical recognition to grant access into a home. Touchless faucets from Kohler or Delta along with touchless toilets from TOTO or Duravit will be easy to spot in common areas. Body temperature readers at every entrance could also be installed in the future as well.


---
Pro Tip:
Changing out regular locks for touchless entry systems or offering a pre-installed Alexa or Google Home system can add value and peace of mind for buyers.
---

More Tech in the Homebuying Process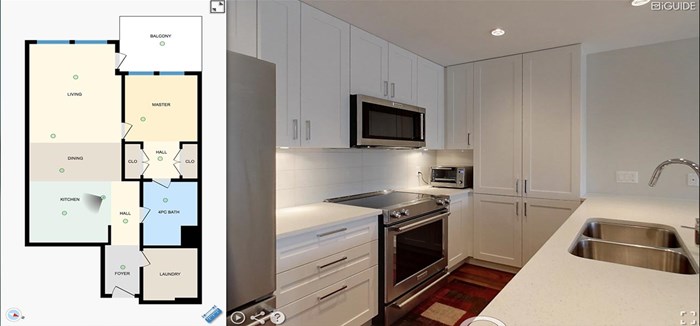 Miami agents are already adept at selling a "sight-unseen" property, considering the number of pre-construction condos we have in a year. Putting up professionally done renderings, photos, YouTube videos, and 3D tours is something we've been practicing for quite a while, pandemic or no pandemic. Now, buyers and sellers are becoming used to also relying on live virtual tours and virtual reality tours.
So, in this new normal, technology has already secured its greater role in the entire home buying process – from marketing to closing. For instance, a sales launch event was due for Design District's Quadro in March. But with everything canceled, the launch was taken online with detailed videos, virtual tours, and interactive floor plans being used to communicate the space to potential buyers.
Further assisting buyers at home, tools for collecting signatures online like DocuSign, getting virtual notarizations through apps, and having banks make-do with drive-by appraisals not only will make the process safer but also more convenient for out-of-town buyers. This trend of technology being a part of the home buying process is only poised to accelerate with e-signatures, remote transactions, and virtual closings becoming commonplace in the near future.


---
Pro Tip:
While some things are best done in-person, finding a realtor well-versed with legit, tech alternatives to the older processes will help speed up and smooth out the entire home buying process.
---

Although the recent events were nothing like what anyone ever expected, they did end up making real estate developers to agents think out of the box to facilitate buyers in their quest for the dream home. Even as buyer demand adjusts in this new normal, pricing still remains the key to seller success (besides our Pro Tips above).
Over the past few months, our team has helped several sellers and buyers close on deals with ease and a forward-thinking vision. Feel free to reach out to us at (786) 930-4220 and we will be happy to assist you with your in-person or remote buying/selling needs.
Share your thoughts with us
Sign up now
Get news and updates delivered to your inbox