Miami's New and Pre-Construction Condo Update: July 2017
Aug 25, 2017 August 25, 2017
We're back with the latest in Miami's pre-construction condo market. This July, Genting finally showed some movement by filing for two permits for the old Miami Herald site. Tibor Hollo and P&O Global Technologies came back with revamped plans for their proposed condo towers. L'Atelier managed to nab its construction loan, while the Verzasca Group backed out of building a condo tower. Have a look below for these and more developments on the pre-construction condo front in Miami:

New Sales Gallery
Sitting on a quiet corner in Brickell, the 10-story, 81-unit development has gained a brand-new, on-site sales gallery. TSG Paragon Development brings about this unique condo project to 201 SW 17th Road. With only a handful of state-of-the-art residences, each finished unit boasts of spacious balconies, Italian kitchens, designer fittings and walk-in closets. Residents also get access to a personal fitness advisor, Ana M. Sanchez, events on the rooftop sundeck exclusively planned by EventsbyArianna, and nature personally curated by La Petite Fleur. Although boutique, the project finds its roots in the ideology of living big.
 
Prices range from $415,000 to $800,000, with a choice of one to three bedroom units, penthouses and townhomes.
Proposals
Tibor Hollo's Edge on Brickell has submitted revised plans for approval. The number of condos has been reduced from 130 to 70 to make room for the addition of its hotel component. There's also been a reduction in open spaces as well as parking spots. However, the number of stories has increased to 58 from 55 for the mixed use development to accommodate its 198 hotel rooms.
P&O Global Technologies' Proposed Condo Tower - North Bay Village
Rejected by residents in March for being too overwhelming for the village, Malaysia-based P&O Global Technologies is back with a new and improved proposal for its condo development. The developer has downsized plans and brought down its North Bay Village tower height from 290 to 240 feet. The number of condos has also been reduced from 77 to 54. With review pending this September, the developer is hoping to break ground in 2018.

There is finally some hustle on the oceanfront Genting project. Developers filed for a permit to remove 26 trees from the former Miami Herald site. Genting also went ahead to file court documents and is again going to request administrative approval for a casino from Florida's Division of Pari-Mutuel Wagering.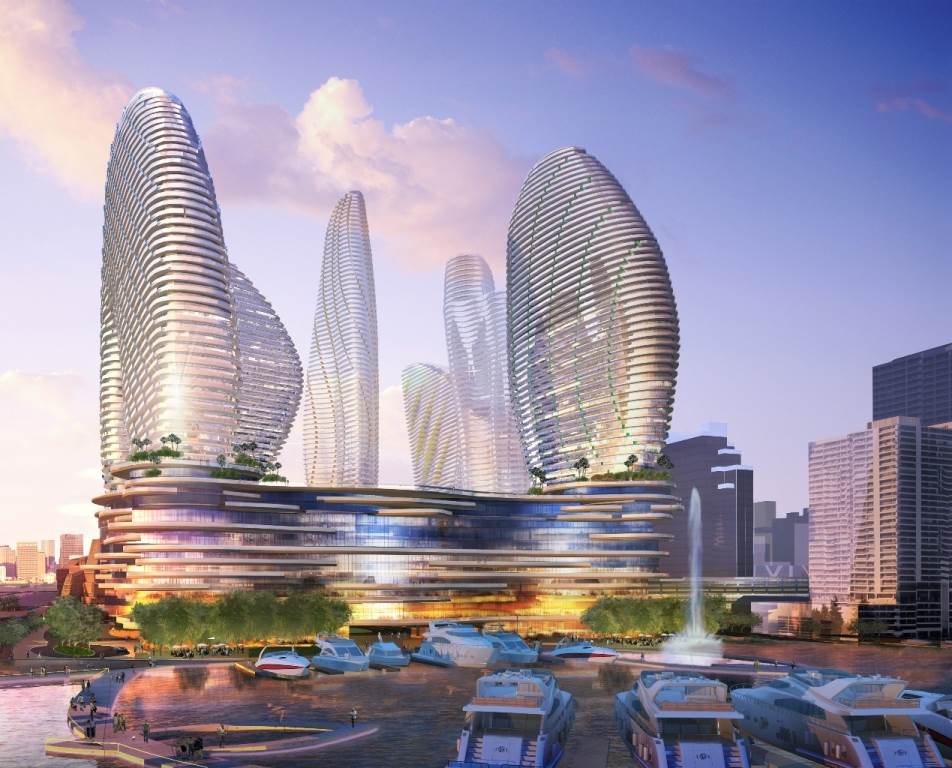 OKO Group's 47-story condo – Brickell
Doronin's OKO Group has submitted landscape plans by Enea Garden Design for its Brickell parcel at 175 SE 25th Road. Last year, the Russian billionaire's group had announced plans of building a 47-story luxury condo building on the parcel. The group also mentioned roping in Burj Khalifa's Adrian Smith + Gordon Gill Architecture firm to bring the 613 foot tower to fruition.

Planned Projects
Two-phase development at 400 Biscayne – Downtown Miami
PMG has planned a two-phase development at the former site of the First United Methodist Church in Downtown. The first phase of the project has developers rolling out a 45-50 story rental tower with more than 500 apartments. Phase 2 should see a condo tower come up; however, PMG wishes to wait for a firmer market before finalizing any plans. Stantec is the architect of choice for the upcoming project.

Other Updates
Developers IBcorp Investments, Waterstone Capital LLC, BC Architects A1A and Civic Construction's 22-story condo tower now stands complete. With 98% of its 155 units already sold out, its sales team OneWorld Properties is busy finalizing closings. The tower brings with it 13,500 sq. ft. of ground level retail and restaurant space, a rooftop recreation complex, concierge, valet, only 10 residences per floor and panoramic water plus city views for residents to enjoy.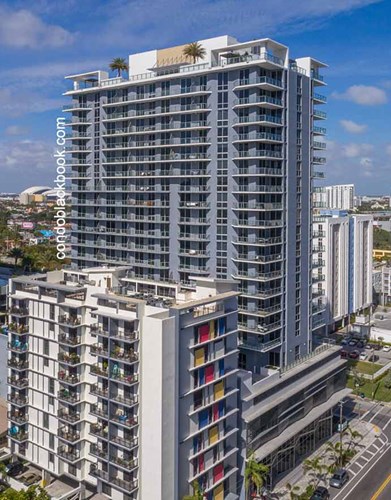 Toronto-based Romspen Investment Fund approved a $57 million construction loan for this boutique, oceanfront condo project. Developers SMG Management and the W Capital Group paired up with interior designer Holly Hunt, of international fame, making this her first-ever residential project. Aiming for a 2018 completion, each L'Atelier residence will face the ocean. Amenities here include a 78-foot lap pool on the upper deck, oceanfront infinity-edge pool, poolside cabanas, pool and beach attendants, a hammam spa, hammock gardens, double-height fitness center and a house manager.
 
Only 5 residences remain - four flow-through units priced $3.6 million to $4.5 million and a penthouse priced $25 million.
Issues & Lawsuits
Planned condos replaced by apartments – Edgewater
Seems like Miami's humdrum condo market is finally getting to developers. First, we saw the Related Group cancel plans for Auberge Miami. And now, the Verzasca Group has changed its mind by swapping out its condo tower for a 393-unit rental development at 2000 Biscayne in Edgewater.
 
What do you think about this latest trend of rentals taking over Miami? Would you like to own a condo or settle into a neat rental?
 
Think we missed any updates? Let us know in the comments below.

Share your thoughts with us
Sign up now
Get news and updates delivered to your inbox