Short Term Rental Property Investment? AirBnB Pre-construction Condo Opportunities in Miami
May 27, 2021 May 27, 2021
It's no secret that there's money to be made in short-term vacation rental investments, particularly in a place like Miami. It's a year-round sunny location with great beaches, diverse cultures, internationally known cuisine, and some of the most impressive condo buildings in the world. 
In fact, Airbnb rental hosts in South Florida (Miami-Dade and Broward counties) welcomed some 1.77 million guests in 2019, earning about $378 million in the process, up from 1.47 million guests and $315 million in earnings in 2018. And business is booming as more and more tourists visit South Florida yearly.

This article was updated on May 27, 2021.

Miami a Top City for Airbnb Investment
Ironically, while Miami is an ideal location for Airbnb investment property, Airbnb has not exactly encountered a welcome committee, particularly in Miami Beach, where the local hotel industry wields lots of power and influence. In fact, the city of Miami Beach and Airbnb had been in litigation for several years. 
Property owners have been fined as much as $20,000 for listing their properties on short-term rental sites such as Airbnb.com, booking.com, and others. However, in late 2019, the courts ruled that the City's fine is in conflict with state law and therefore unenforceable. Miami Beach appealed the ruling, and in October of 2020, an Appeals Court struck a compromise between the two sides -- Miami Beach's short-term rental law will be allowed to stand, but without the steep fines. Any fines levied must be in accordance with State laws. However, Airbnb rentals are allowed in Miami Beach, just in certain areas.


New Miami Condo Projects are Airbnb-Approved
Luckily, Miami is known for its brilliant and versatile development solutions. In fact, several new Airbnb-approved condo projects are currently under construction or in pre-sales, providing a Airbnb rental investment strategy for interested buyers looking to buy a piece of this market by purchasing one or more short-term rental investment properties.
Here is a list of Miami's latest condo projects that are approved for short-term vacation rentals, where you can get a great deal by paying pre-construction prices.

E11even Hotel & Residences
20 NE 11th St, Downtown Miami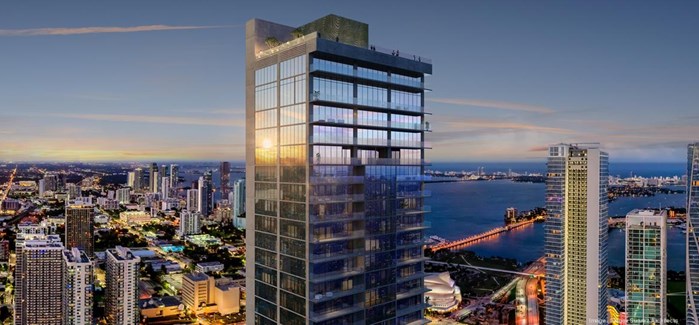 E11even Hotel & Residences - Bringing Miami's first-ever "24/11 residential entertainment" concept to Downtown is the developer team of PMG and E11even Partners, the people behind one of Miami's most notorious nightclubs, E11even Miami. The sleek condo-hotel features architecture by Miami's award-winning Sieger Suarez, and is planned to rise 65 stories, housing 400 luxury condos, with interiors curated by the New York-based AvroKo Hospitality Group. Owners will have the option to enroll in the condo-hotel's short-term rental program.
Featuring an unparalleled lineup of statement amenities, including a 20,000-square-foot, multi-level E11even Day Club and Pool to a casino-style sports lounge, and wellness guru Deepak Chopra's world-renowned spa experiences, E11even Hotel & Residences has seen incredible sales, and was 90% sold as of April. 
Construction is expected to begin in late summer 2021. Units range from studios to one- and two-bedroom residences - all fully furnished. Prices for Studios start at $272,000, one-bedroom condos begin at $708,000, and two-bedroom residences start at $1,235,905.
 
Smart Brickell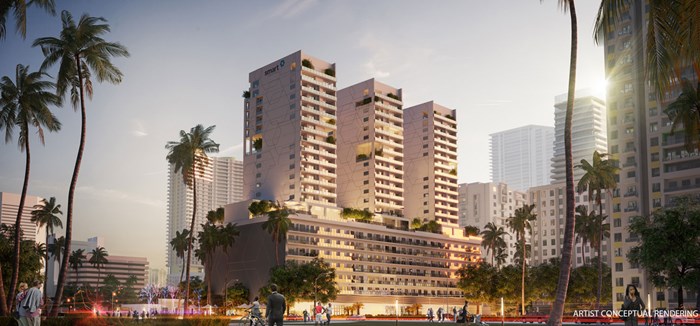 Smart Brickell is Miami's first totally Smart development, featuring three towers, and inspired in a smart living philosophy that integrates technology with contemporary design and versatile usage. Designed for young working professionals, condo units start at 538 square feet and prices start in the low $300,000's. 
Only two blocks from Brickell City Centre, Smart Brickell provides plenty of pedestrian-friendly access to Miami's top dining and shopping options. Properties are approved for short-term rental, incorporating a new Airbnb platform designed to simplify the rental process for investors, and even include custom furniture. At the time of this post, the developer has announced that the first tower is sold out and the second tower is 80% sold. The project's first tower is almost complete.
Yotelpad Miami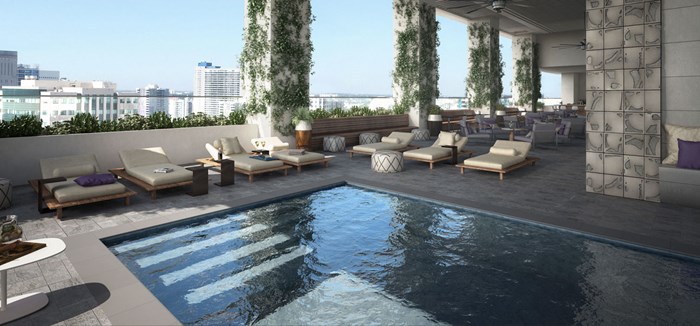 Yotelpad has taken investors by storm, with 100% of its 231 residential units sold, making it one of the fastest selling projects in Miami history (according to them). The 31-story project will also include 222 hotel rooms up to the 15th floor, and is set to open this year. 
With easy access to Wynwood, the Downtown Arts District, and Brickell, Yotelpad is optimally located. Buyers will have no restrictions on rental of their units, including short-term rentals on a daily, weekly, and monthly basis, through sites such as Airbnb, booking.com, and others. Unit owners may also rent out their units, which range in size from 417 to 708 square feet, on a short-term basis through the building's hotel rental program.

501 First
501 1st Street, Downtown Miami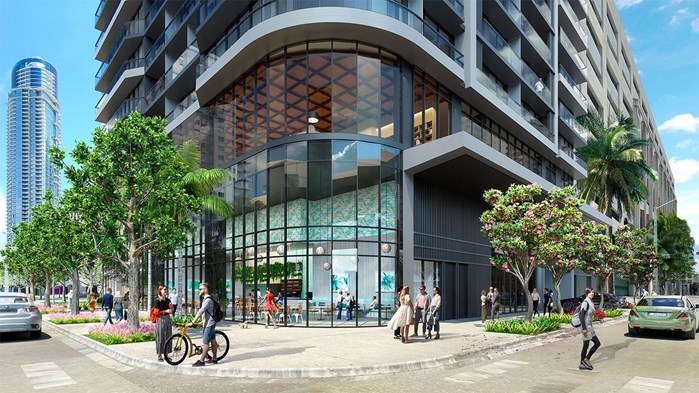 Based on the success of pre-construction sales of YotelPad,  developer Aria Group has launched sales for a second condo tower called 501 First. Designed by Revuelta Architects and with interiors by Miami-based interior design firm Shim Projects, the tower will feature 448 condos ranging from studios to two bedrooms. 
Like YotelPad, it will not have a parking garage. Aria plans to offer furnished units that will be allowed to be rented on a short-term basis. The project is expected to be completed in the beginning of 2023, and prices start in the $300,000s. 


Natiivo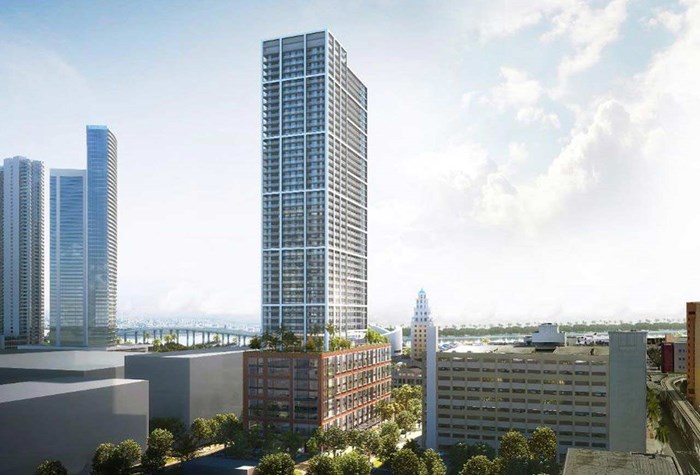 Located in the heart of rapidly transforming Downtown, condo-hotel Natiivo was originally partnered with Airbnb on certain design elements. Now no longer partnered, the 51-story condo-hotel will still allow its owners to rent out to more than 50 home-sharing platforms, including Airbnb. 
The mixed-use tower is coming up in the heart of Downtown with 604 units, of which 400 will be condo residences. There will also be three full floors of amenities dedicated to 'The Work on 8th' with co-working spaces and a presentation amphitheater, 'The Splash on 9th' with a plush 16,000 sq. ft. resort-style pool deck, 'The Social on 9th' with another 24,000 sq. ft. of food, beverage, and event space, plus 'The Fit on 10th' with Peloton, Pilates, Yoga, spa, the works! Set for a 2022 completion, unit prices start in the mid $300,000s.


Legacy Hotel and Residences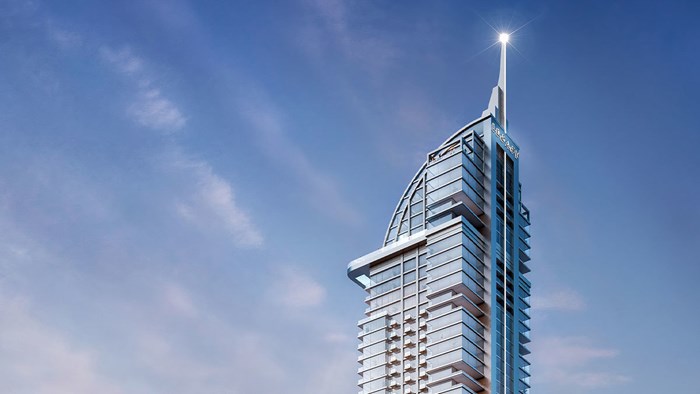 Legacy Hotel and Residences is set to add 278 new condos to the grand mix at the 30-acre Miami Worldcenter, which is being compared to New York's Hudson Yards. Introducing the concept of MicroLUXE, these micro-sized residences ranging from 373 sq. ft. to 949 sq. ft. will be outfitted for maximum comfort and luxury. Owners of these home-sharing friendly units will be able to rent out to the likes of Airbnb, HomeAway, Booking.com and TripAdvisor as daily rentals, besides being able to participate in the hotel's rental program.
The 50-story tower also stands out for packing a one-of-its-kind 'sky pool' hanging off the edge of its 45th floor, America's largest rooftop glass atrium with seven stories, a 1-acre ninth-floor pool deck, a 50,000 sq. ft. wellness facility with "herbal baristas", and more. Units will be priced between $300,000 and $500,000, with a completion set for fall 2023.
Quadro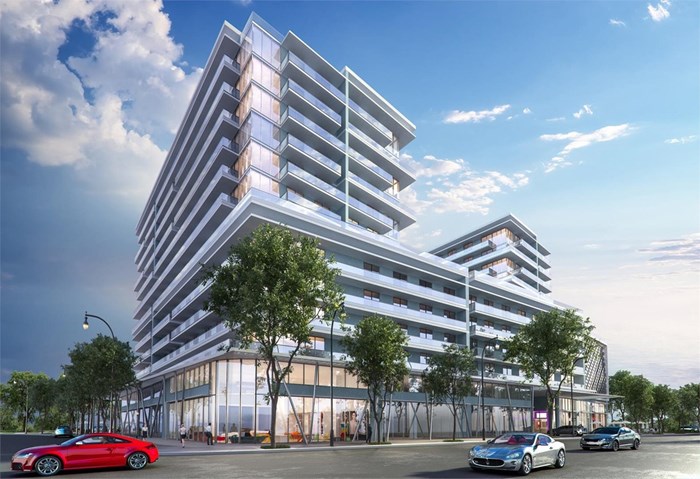 Although just completed, Quadro began as a boutique apartment development that converted into a condo building and launched sales this March, offering an amazing opportunity to get developer deals. Owners of its 198 art-inspired residences will be allowed daily rentals. 
Just a few blocks from Midtown Miami, in the heart of Design District, the 12-story building integrates art throughout, with avant-garde installations gracing its lobby and lounge areas. The landmark building also features a bay-view swimming pool, resort-style patio deck, poolside bar and lounge, expansive club room, electric car charging stations, ground floor retail, self-service dog wash stations and more, besides being built around custom artwork by Art with DNA.


Oleta House
1700 NE 164th St, North Miami Beach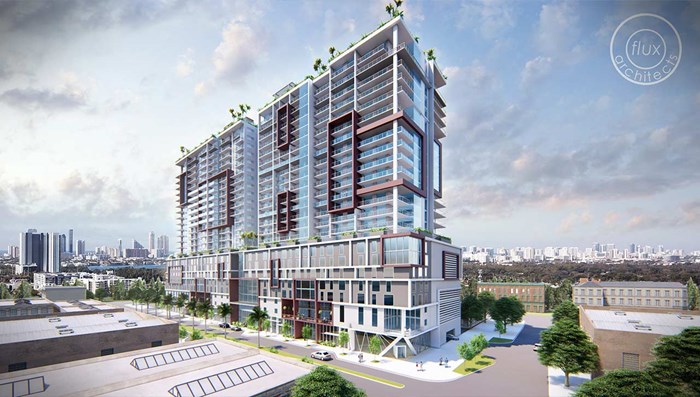 Off the beaten path in North Miami Beach, Oleta House offers 328 Kosher-friendly condominium units and 8 Penthouse units priced between $240,000 and $1,309,000. Located near Aventura, Sunny Isles, and Bal Harbour, and a short drive from South Beach and Downtown Miami, the building houses efficiently designed residential units combining luxury and comfort at an affordable price. Owners may rent out their units through Airbnb, Booking.com, Vrbo, and other sites, and rental terms may be by the day, week, or month.


Miami is a Haven for Short Term Rental Investment
Not only is it a wise investment to purchase a pre-construction condo that can start generating income for you from the moment construction is completed - the additional perk for these Airbnb-approved condos is that you can also save money by using it to host your own vacations as well as renting it short-term to out-of-town guests, which means you'll get the absolute profitability from your Airbnb or daily rental investment.


---

Interested in purchasing an Airbnb condo rental opportunity? Want to know more? Call us and we'll be happy to guide you through all of your options.


---

This article was updated May 5, 2021.
Share your thoughts with us
Sign up now
Get news and updates delivered to your inbox