Renting in Miami: The Ultimate Condo Rental & Apartment Guide
Feb 02, 2021 February 02, 2021
Whether you're moving from out-of-town or within the city, looking for a good place to rent means you're moving and that's exciting. But you may have many questions about the rental process. Especially in a competitive rental market like Miami! This is why Condo Blackbook has created this comprehensive guide to answer the most basic and important questions about renting an apartment or condo in Miami.
Navigate the index below to skip to various rental topics and questions:
Things to Ask Yourself Before You Search for an Apartment or Condo Rental
Before you start looking for your next apartment, especially in a big city with thousands of options, there are some basic things you should consider and at least have a rough answer for to help guide your search. Some are obvious, such as how many bedrooms are you looking for? How many bathrooms do you want? What about parking? And so forth. Below is the starting point for
What are my preferences?

How many bedrooms do I need? Do I need a big kitchen or a bigger balcony? Would I like to live closer to the beach or work? What is the minimum square footage I need? 

What kind of amenities are a must-have?

Swimming pool? Business center? Extra storage? Water-front? A fitness center? Parking?

How will I commute to work and how much time am I willing to put into it daily?

This will help you focus on a suitable neighborhood, or figure out the radius of your search. Using a car or public transportation will further impact your list of suitable neighborhoods.

Will I be bringing along a pet?

The answer to this could potentially strike out your favorite condo, or add to your monthly budget.

How much can I afford for my monthly rent?

This would include an estimate for all the add-ons for utilities, pets, etc. Some apartment buildings require that your rent is no more than 30-40% of your annual income. 

What's my ultimate budget?

This is a critical question that will help you target your options, giving you a very practical list to work with. Don't forget to leave room for one-time costs like paying the movers and packers, background check fee, elevator fee, the deposit, etc.

How much time do I have to move in? Those in a rush will find a 24-48-hour approval window for apartment rental buildings to be a more convenient choice compared to condos.


What is the Difference between a Condo Rental and an Apartment?
Oftentimes, and in some parts of the world, the terms "apartment," "condo" and "flat" are used interchangeably. However, in the United States, renting a condo versus an apartment is different and has a different rental process. mean two very different living arrangements.
A condo or condominium represents a unit in a condo building which is available for individual sale and ownership. This individually owned unit can then be rented out in accordance with the rules of the building's condo association. (A condo association is the governing body that defines the terms of ownership for the building, living in the building, associated fees, maintenance issues, and owner rental rules, among others.)
Typically, condo buildings in Miami require a one-year lease. However, more and more are allowing for a shorter term, such as one, three or six months. In Miami, leases shorter than 7 months are considered "short-term" leases. Here is a current list of condo buildings that allow short-term rentals in Miami.
An apartment, on the other hand, is a residential unit part of a rental building owned by a single entity. These buildings only have units available for rent, and not for sale. In Miami, like in many big cities, apartment rental buildings are owned and managed by multifamily corporations, many of which are national companies such as AMLI, Camden, Greystar, etc.


Key Differences between Renting a Condo and an Apartment 
Features

Condo

Apartment

Interiors

Expect different interiors and finishes within units of the same building, since condo residences are individually owned. 

Expect standardized interiors for all units in a building, since these are owned by the same multi-family corporation. Also, apartments typically have lower standards of finishes than condos.

Ambiance

Quieter, with a more stable mix of people due to stricter renter's financial requirements and approval for condos.

Busier, as apartment rentals are often designed to appeal to a younger demographic and have to constantly manage turnover.

Building Conditions

Condos tend to have better maintenance, since owners tend to be more careful with their property due to "pride of ownership" and established condo board rules. Even condo renters are more respectful in their use of the premises and amenities and feel part of a community.

Rental apartment buildings tend to have lower standards of care and maintenance since renters are usually younger, the rental turnover is higher, and tenants don't have the same sense of duty and ownership. Similarly, the maintenance in Rental Buildings can be less.

Amenities

Larger condo buildings will often have a pool, onsite parking, a fitness center, concierge or front desk, community center, valet, and more. Smaller condos may only have a pool, parking and a small fitness center. 

Large apartment communities will almost always have a large pool, fitness center, community room, package locker room, front desk, and parking garage and a business center. Some also have dog washes and mini markets. 

Management, Rules and Maintenance

Condo board association and usually a property management company

Developer, generally a multi-family portfolio company or property management company hired by owner

Rent Paid To

Condo owner

Management company 

Approval

1-2+ weeks, including any condo board reviews. Credit check, background check, proof of employment/funds, and at times an interview and references will be required.

24-48 hours, with credit check, background check, and proof of employment/funds.

Required Documents

Government ID

Proof of Funds (3 recent pay stubs or employment offer letter, or bank statements)

Recent credit report (preferably with credit score)

Background check

Government ID

Proof of income (recent pay stub)

Bank statement

Credit report

Rental history (if any)

Deposit Requirements

Typically, three month's rent is required upfront when renting a condo, representing the first and last months along with a one-month security deposit. Additionally, a common area deposit plus a minimal application and background check fee is also required, although many times landlords will pay the common area deposit.

Generally, half- to one- month's rent is required as an apartment deposit, accompanied by other non-refundable application fees and a pet deposit (if applicable).

Movers and Moving In

Condos, especially high rise condos, typically require that you use an insured moving company to move your furniture and belongings. The insurance company will need to provide to the condo board or management company their insurance documents.

No requirements regarding movers or insurance, which means if you want to move yourself with a U-Haul or your own van, it is usually allowed. 

Move-in and Elevator Fee

Typically, a $250-500 refundable elevator deposit and reservation is required when moving into a condo.

No move-in fee, with minimal to no elevator deposit required for apartments.

Move-in Days

Typically weekdays and sometimes weekends are approved for move-ins.

Weekends are usually allowed for apartment move-ins.

Move-out Fees

By law, in the State of Florida, landlords are required to provide a written notice within 30 days if they intend to make a claim against the security deposit.

However, in most cases, if the condo is returned in the condition it was rented out, the landlord may not deduct any fees from the security deposit and would then be required to return within 15 days.

Additional cleaning, replacement, and other fees are generally charged when moving out of apartments. Renters should beware, since such charges may apply even if one leaves the residence sparkling clean.

 

Monthly Condo Association and Maintenance Fees

Typically, any condo association dues are paid by the landlord, unless otherwise stated in the lease agreement. Usually, your lease will stipulate that repairs under a certain amount (like $150) and general maintenance of air filters, etc., are the tenant's responsibility. 

All repairs and maintenance costs are likely covered by the building management, including any light bulb changes or A/C repairs, but read your lease carefully to be sure. 

Utilities

Most condo rentals in Miami include utilities such as water and trash in the rent, while some others even provide free cable and internet.

Renters should be aware, as monthly fees for utilities such as garbage, water, cable, and internet can add on to the monthly bill, and are typically standardized additions to your base rent.

Online Management

Not standard for all condo rentals, although many landlords allow payments via online banking, and many condos have some kind of electronic notification system.

Renters get full access to the apartment's online portal to pay rent, request maintenance, receive notices of packages, advertise items for sale, have a community forum and more.

Pets

Condo rentals are usually straightforward on their pet policies, generally allowing one pet without fees. Some buildings charge pet fees, and some landlords charge a refundable or non-refundable pet fee. Service and emotional support animals are also allowed, per law, but with proper documentation and usually a longer approval. 

Pets are almost always allowed in rental apartments, but with a hefty, non-refundable, upfront fee plus an additional monthly rent per pet. Service and emotional support animals are an exception to this, as no fees can be charged by law, but you will need documentation.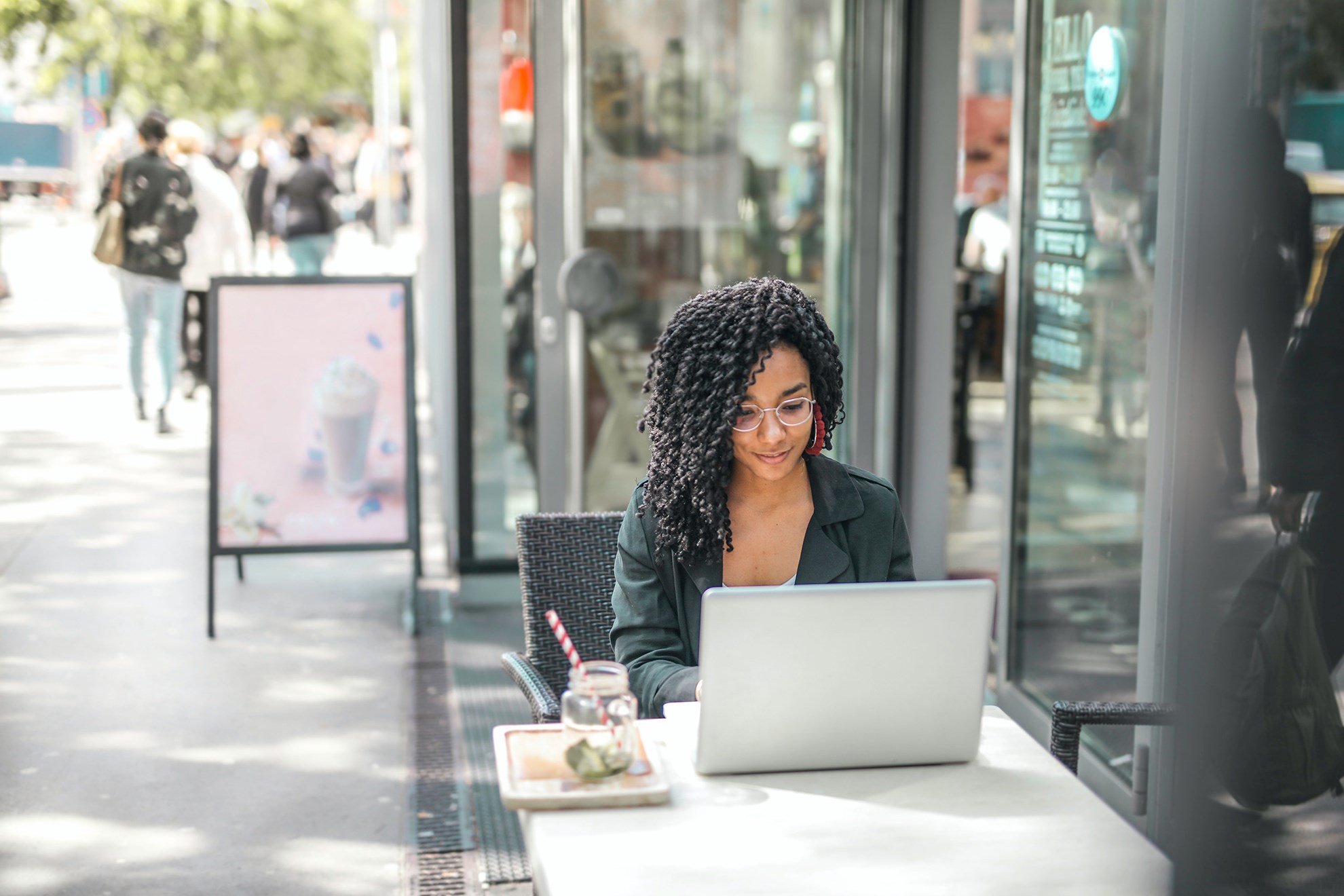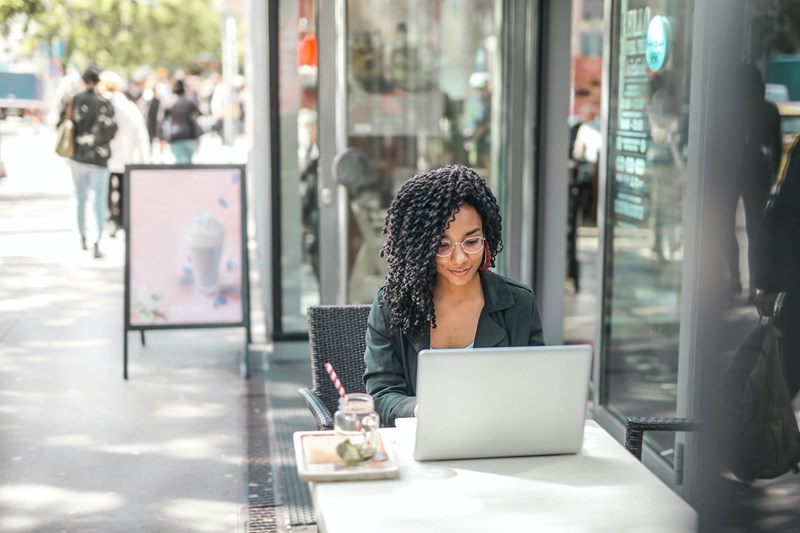 How to search for the right apartment or rental condo?
Now that you know what renting a condo looks like versus an apartment, here's how you can target your options and find your next home. One of the most common questions we are asked is what is the best way to actually find available apartments or condos for rent? And it is a good question. Many large apartment complexes and rental towers will require you to go in person and have a tour before they will give you actual rental pricing information. This is in part because they often run promotions to incentivize you to lease at that moment. This can make doing a proper apartment or condo rental search challenging. 
Engaging the help of a realtor can be quite helpful. They will have access to the Multiple Listing Service (MLS), which is a searchable database of all available units along with basic rental terms and pricing, including for some rental towers. Alternatively, you can search for yourself to see what is available on some real estate websites, like on ours at the top of the page, and then contact us or reach out to a realtor who can schedule showings for you. Another benefit of having a real estate agent help you in your rental search is that we often know of non-listed rental possibilities, or listings that may be about to become available.


Can a Real Estate Agent help me search for a Miami rental apartment?
YES! In Miami, renters are lucky! All rental commissions are paid by the condo owner or apartment building, and the renter does not have to pay any additional finder's fees. So you get expert help at zero cost to you! 
For this reason, it is highly recommended to use a realtor when looking for a condo rental in Miami. A good realtor will not only help you find a suitable rental, but also negotiate on your behalf. Also, while condo rentals are listed in the MLS, and some apartment buildings are too, rental specialists mostly have access to all the unpublished availability of apartments.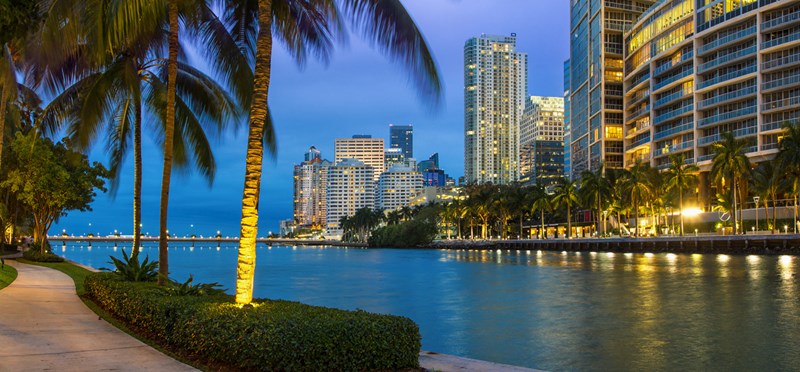 What are the best neighborhoods in Miami to live in?
For out-of-towners, this can be one of the most important questions to answer while searching for the perfect rental. Here's a sneak peek into the kind of lifestyle you can expect in Miami's best and most popular neighborhoods:
Follow these links to view the walk scores for all the Miami and Miami Beach neighborhoods mentioned above as well as the public transit scores for mainland and beach neighborhoods.


What is the average rent for condos in Miami?
Miami condo rental prices can vary depending on many factors, including the neighborhood, size of the apartment, whether you have water views or the building is on the water, and the style of the building. For example, the median rental price for a one bedroom apartment in Brickell in 2020 was $2050, while the median rental price for a condo in Mid-Beach in 2020 was $1650. See the charts below for detailed Miami condo rental prices for 2020.


2020 Median Miami Condo Rental Prices All Bedrooms
2020 Median Miami Condo Rental Prices per Number of Bedrooms
2020 Miami Condo Rental Price Comparison Condos with and without Waterfront Views
2020 Median Miami Condo Rental Price - Rentals with and without Waterfront Views per Bedrooms
How to make an offer on an apartment or condo rental?
If you are using a realtor, or the owner of the condo unit you want to rent is using a realtor, the agent will use a Florida-approved document to submit an Offer to Lease to the owner for consideration. Oftentimes, these are done electronically. This document is a binding agreement between you and the landlord, should the landlord agree to your offer, but it is not your lease agreement. This document is simply indicating that you plan to enter into a lease agreement assuming the terms of the lease are approved. This document will state the following:
The property address and unit number

The lease start date and length 

The offer amount for monthly rent

The deposit amount required

Various lease terms and conditions
After you have completed the Offer to Lease form, the real estate agent will then provide you with a Contract to Lease and the Condo Building Application forms.
If you are renting an apartment from a Rental Community or Apartment Complex, you will be working directly with a leasing agent and they will have an application to lease form that you can complete onsite or take home to complete.


What is the difference between an Offer to Lease and a Lease Agreement?
An Offer to Lease is a legally binding document showing your intent to lease a property at a specified lease price and length of time. This document is usually two pages. The Lease Agreement is your legally binding lease, detailing all of the terms of renting the property, living on the premises, rules and regulations, details on who is responsible for minor repairs inside the unit, if subleasing is permitted, the terms for cancellation of the lease by either parties, and the terms for return of your rental deposit. It is extremely that you read over the terms of your lease thoroughly before signing, and ask any questions you have to your real estate agent, leasing agent or landlord prior to signing. A commonly used Florida lease agreement is here.


What to expect during a rental walkthrough?
A walkthrough is basically an inspection of the premises before moving in. Make sure to do this before signing the dotted line on your lease to make sure your rental is everything you hoped it would be. During your post-approval walkthrough, we suggest checking for:
The general cleanliness of the unit. If not, you can request a professional cleanout before moving in.

The proper functioning of all fixtures and appliances.

Any damages that may have not been mentioned. If you notice any, make sure to report them.
Remember to ask your realtor (if you're using one) for a move-in checklist. You and/or your realtor should also take pictures and/or video documenting the condition of the property on the day of possession. This is also when you will ask who to contact in case of any breakdowns or damages. In case of any concerns, discuss the same with your realtor or landlord.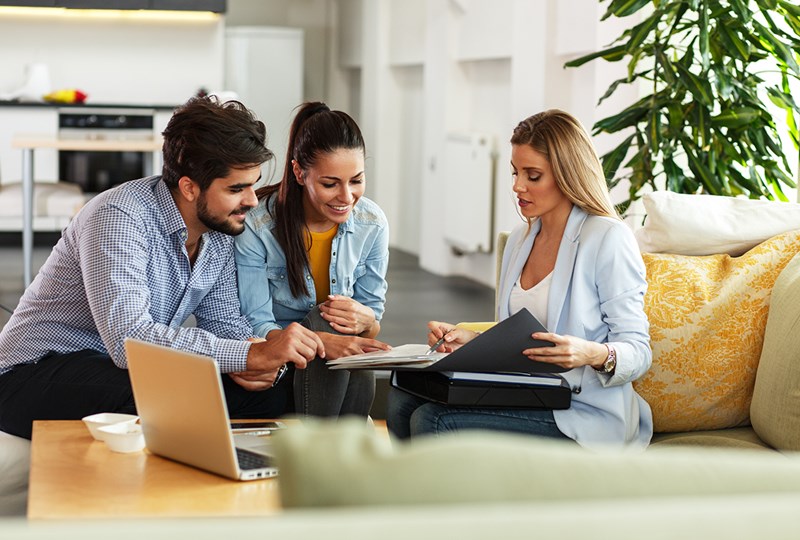 What is renter's insurance? And do I need it in Miami?
Renter's insurance provides protection for your property within the rental. Typically, you will find coverage for loss of possessions as well as damage due to theft, fire, windstorm, lightning, explosion, smoke, glass breakage, hail, and flooding due to overflowing bathtubs or pipe bursts. The policy will pay for the replacement of belongings in a covered loss, offer liability protection against lawsuits due to injuries, cover increased living expenses if the apartment becomes uninhabitable, and provide guest medical protection for injuries sustained in your home.
And, yes. Apartment buildings in the Miami area will almost always require you to carry a certain level of renter's insurance. Condo buildings will be on a case-by-case basis, but it's always a good idea to have the insurance.


Can I sublease a rented condo in Miami?
Generally, subleasing or subletting a condo is not allowed in Miami, since landlords do not appreciate it. However, if you absolutely must sublet, make sure to have it approved at the time of signing the lease. One word of caution though, this will limit your options for a rental in Miami.


What happens if I need to break my condo lease agreement sooner?
While it is not at all recommended to break your lease in the middle of its term, there are a few exceptions when you are legally allowed to do so in Florida, without any penalties:
If you are part of the active military or other "uniformed services" like the commissioned corps of the National Oceanic and Atmospheric Administration, commissioned corps of the Public Health Service, and activated National Guard. However, even then, you are required to give adequate notice.

If the rental unit is unsafe or violates Florida health or safety codes such as lack of air conditioning, heat, plumbing, etc.

If the landlord ends up harassing you or violates your privacy, such as turning off utilities or entering the premises without a proper 12-hour notice, etc.
In case you are breaking your lease for any other reason than the ones mentioned above, it is likely that you will end up paying the rent for the remainder of the lease. Also, some leases have an addendum that allows for a 2-month rent penalty in case of cancellation. The best you can do then is either find your landlord a suitable tenant for the remainder of the lease or work something out amicably.
(Note: When it comes to breaking a lease in Florida, for more details read this, or ask a qualified professional for help.)


When do I get my condo security deposit back?
According to Florida law, a landlord has to return the security deposit within 15-60 days of the renter surrendering (read moving out of) the property. In general, the landlord is required to return your security deposit within 15 days if they are not making a claim for damages. If there are damages, they have 30 days to provide written details of damages and return the remaining deposit. Read more about the deadlines, limitations, and deductions here.


Can only U.S. citizens rent in Miami?
No, anyone can rent a condo or apartment in Miami. The only difference for foreign nationals is that landlords will require proof of legal immigration status, plus the background check will add time to the approval process.


What is the best time of year to rent a condo or apartment in Miami?
Our recent study of the Greater Downtown Miami area reveals that June to August is the period with peak rental activity, while December to March is the most favorable time of year for renters to sign a lease.


---

Are you looking for a condo or apartment to rent in Miami? We are happy to help you. Call us at (786) 930-4220 and an expert will be glad to help you with your search!
Share your thoughts with us
Sign up now
Get news and updates delivered to your inbox