Resorts World Miami Submits Plan for Monorail and Bus Station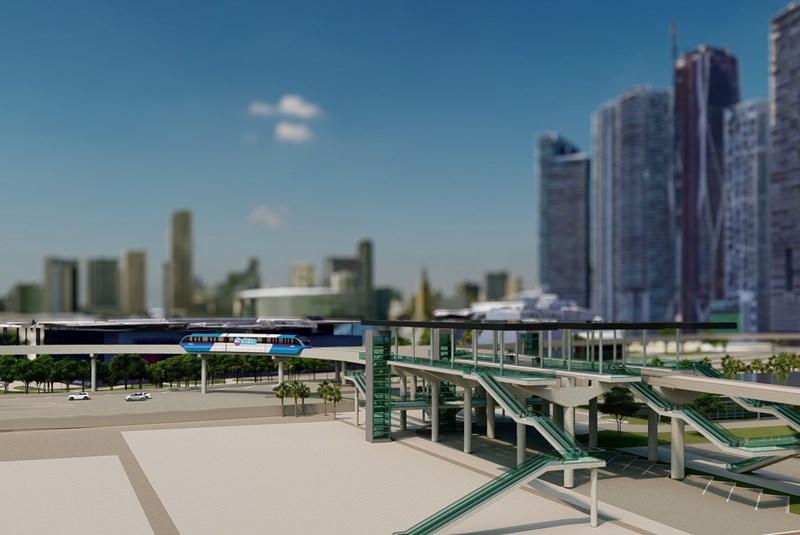 Sep 27, 2021 September 27, 2021
The jury might still be out on whether Resorts World Miami will feature Miami's first hotel casino, but it seems it will be getting a Monorail stop and bus station at its waterfront Downtown Miami and Arts & Entertainment District (A&E) location. According to platting documents filed this September with Miami-Dade County, Genting Group's Resorts World Miami is moving ahead with plans to develop a Monorail station at 1 Herald Plaza (the Miami Herald's ex-headquarters in Downtown).

The SMART Plan for Resorts World Miami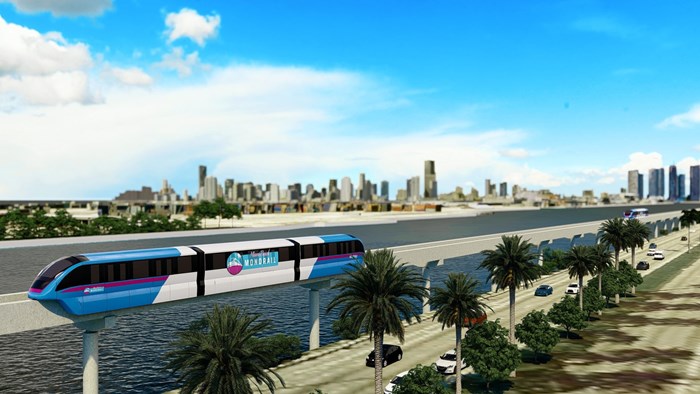 New Rendering of the Miami Beach Monorail

The Monorail station at Resorts World Miami will be part of the Strategic Miami Area Rapid Transit (Smart) Plan. After positive feasibility studies, Resorts World, as part of a consortium of developers including Meridiam, which led the development of the PortMiami tunnel, has filed preliminary documents to begin construction. Once engineering plans and budgeting are in place (the project is expected to cost $770 million), the consortium will return to Miami-Dade's commission for a final vote.
The Monorail project will connect Miami Beach to mainland Miami via the 3.5-mile monorail running parallel to the MacArthur Causeway. Anchored at Herald Plaza, the Beach Corridor Trunkline will provide a direct, scenic connection between Downtown and South Beach. Two trains are expected to run constantly across this Beach corridor - making 12 trips per hour, each with a 300-rider capacity.
This submittal to the county did not include plans for a previously proposed Metromover station. Per previous proposals, the current Omni Metrorail station is to be swapped out for the future Resorts World Metrorail station. 

Genting Group x Resorts World Miami: Project Status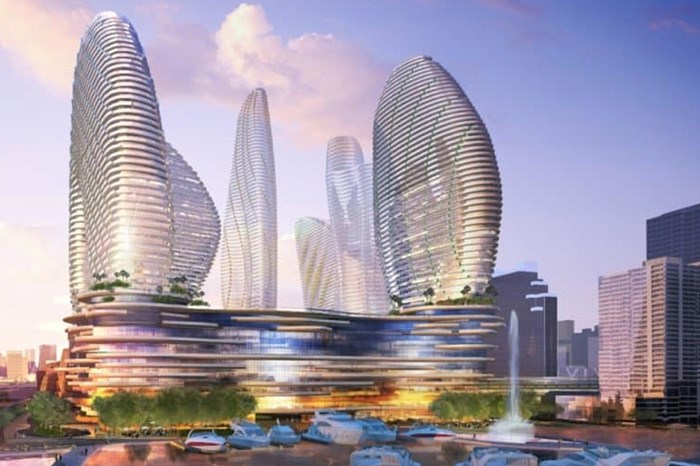 Genting Group - a Malaysia-based firm that owns and operates an array of casino resorts in Malaysia, the Philippines, the U.K., and the U.S. - first proposed the 30-acre, waterfront Resorts World Miami project in 2011. With the city constantly rejecting the idea of letting a casino operate in Miami, the project has been gathering dust, until recently.
This March, the waterfront project was revived by Genting resubmitting plans for 3 (likely condo-hotel) towers. The planned towers are expected to rise 60 stories each. The plan also calls for a baywalk and marina to be part of the development.
For a quick recap on Resort World Miami's original plans, history and timeline, read here.

Downtown Miami: The Hub of New Construction Condos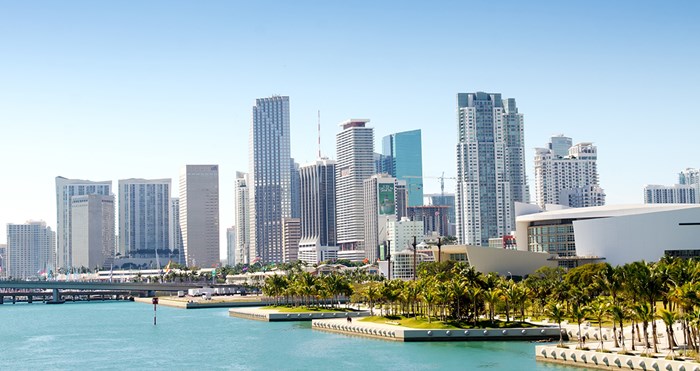 As Miami finds itself in the middle of a business exodus from Silicon Valley and the North, developers have gone into overdrive announcing new construction projects to cater to the increase in housing demand from those migrating. The development of more public transit options will not only take traffic off the streets but also reduce Miami's carbon footprint (already home to 2 LEED-Certified Gold Cities – Miami Beach and the Design District). 
There's a host of ambitious, luxury condo projects lined up for Downtown, including 501 First (no rental restrictions), District 225 (Airbnb-ready), E11even Hotel & Residences (ready-to-rent from Downtown's club-makers), Waldorf Astoria Hotel and Residences (branded hotel rental program), plus the Legacy Hotel & Residences (pandemic-ready health center).
There's also the under-construction Aston Martin Residences, Natiivo, YotelPAD, and Okan Tower that are close to completion in Downtown Miami.
If you're interested in Miami's latest growth boom, subscribe and follow us on social media to receive intelligent news and stay up-to-date on current developments.


---

If you're interested in purchasing an investment property that's ready-to-rent or branded-luxury condo project to call home, call, chat, or email us to find you the perfect condo investment, luxury residence, or vacation home with huge passive-income potential. 
Share your thoughts with us
Sign up now
Get news and updates delivered to your inbox