Surfside vs Sunny Isles Beach: Which Miami Neighborhood is Better?
Jun 14, 2021 June 14, 2021
If you love coastal living with walkable access to Atlantic Ocean beaches, and you want to move to a beachfront address while bypassing the hustle and bustle of South Beach, there are two beachside communities to consider when looking to make your move: Sunny Isles Beach and Surfside. 
While these communities are practically next-door neighbors (with ritzy Bal Harbour nestled between them) and they share many amenities, including direct beach access to the Atlantic. Plus, they both are in prime locations that provide quick and easy access to airports, shopping, arts and culture, and outdoor living, living there could not be more different from one another.  
As insiders who've lived in these popular Miami neighborhoods, we've broken down the similarities and differences between these two beautiful seaside communities in case you are looking to move to Miami.

Lifestyle: Sunny Isles Beach vs. Surfside
While Sunny Isles Beach and Surfside both provide residential coastal living experiences, the two differ primarily in the types of housing and building construction that are available in each area. Sunny Isles Beach is home to more resort-condominium and luxury towers, including the newly completed Residences by Armani/Casa, Regalia, Turnberry Ocean Club, and the Ritz-Carlton Residences Sunny Isles.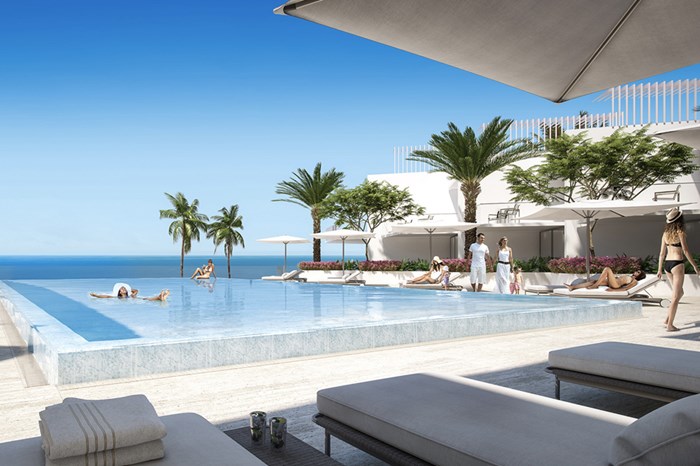 Conceptual rendering - Turnberry Ocean Club

Surfside being primarily an enclave of single-family residences, and retains some vintage feel from Miami's heyday. It's a little bit more sleepy of a community than Sunny Isles and is less dense. While both neighborhoods are great for families, Surfside has a more traditional small-town feel and local activities revolve around its Community Center, with swimming pools for both adults and kids, and civic activities that unify the community. Still, there are also some new, boutique luxury oceanfront buildings in Surfside, like Arte by Antonio Citterio (where Ivanka and Jared Trump have been living) and Fendi Chateau Residences, and their scale and size reflect the community vibe.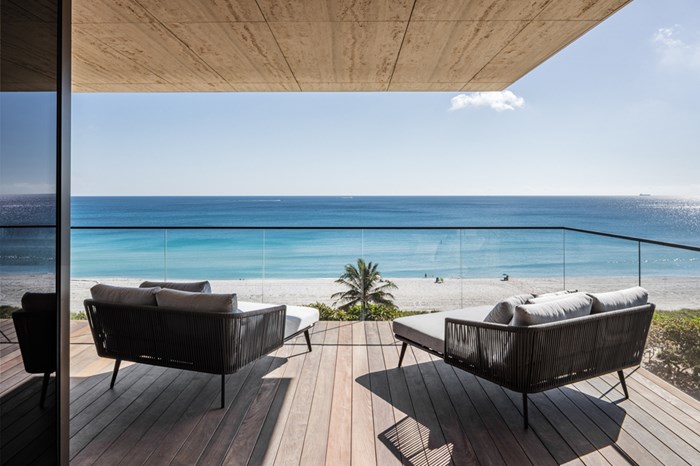 Conceptual rendering - Arte by Antonio Citterio

Business: Sunny Isles Beach vs Surfside
Both areas are home to several high-end restaurants and elite small businesses, such as unique fashion boutiques, hair and nail salons, and fitness and yoga centers along Collins Avenue, but Sunny Isles Beach has far more commercial activity than Surfside. There are also businesses in the lobbies of many of the condo buildings and hotels in the area.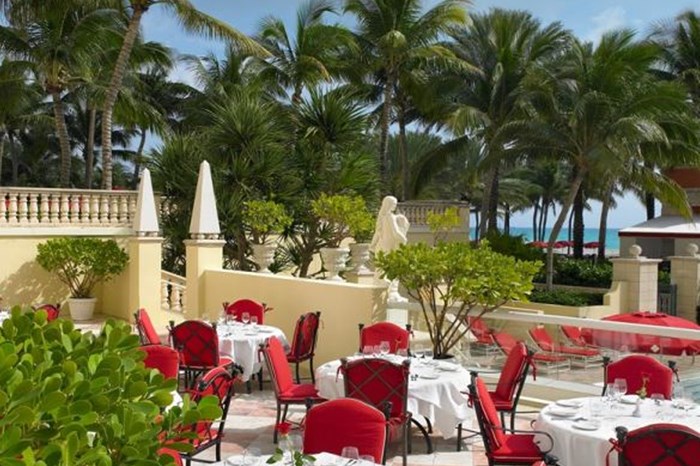 While neither of these two neighborhoods will put you in the thick of a corporate business district with commercial office spaces all around you, both are within a close enough distance to areas such as Downtown Miami, Aventura, and Brickell, where office spaces are far more abundant and small private professional service businesses flourish. Many professionals live in these areas precisely to avoid living in the midst of the busy areas where they work. Commuting to and from Downtown Miami and Brickell is definitely doable and you can easily drive to and from work in less than 30-45 minutes from both locations. 

Walkability and Transportation: Sunny Isles Beach vs Surfside
If you enjoy walking and biking about town, in Sunny Isles Beach you can walk to the beach and to commercial shopping areas, as well as to local parks. Surfside is meticulously designed to provide a small-town feeling with safe, quiet streets offering plenty of walkability and providing a pleasant place to ride around on your bike.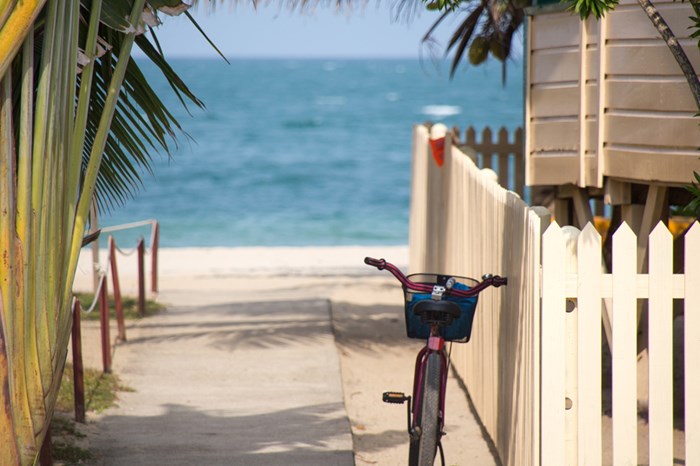 While it's easy to get around without a car within each of these two neighborhoods, and you can walk to such places as Publix, Walgreens, and local restaurants, you'll probably need a car to venture to other parts of Miami, particularly if you work in areas such as Brickell, Downtown Miami, and Aventura. For those who work in South Beach, commuting by bus may be an option. Both Sunny Isles Beach and Surfside provide easy access to Collins Avenue and the buses that service the general Beach area and can transport you between the Beaches and the Miami mainland.



Parks and Greenspace: Sunny Isles Beach vs Surfside
The great outdoors in both Sunny Isles Beach and Surfside centers around the Atlantic Ocean and its glittering turquoise beaches. Both areas have several areas for direct beach access and are also close to Haulover Park, where a large grassy park with shady picnic areas borders the Atlantic seashore. Sailing and swimming are regular pastimes at Haulover Park, where there is also a boat launch. You can even rent a ride on a fishing boat and enjoy a deep-sea fishing adventure. Finally, at Haulover Beach, there's even a clothing-optional beach for those who want to banish all tan lines.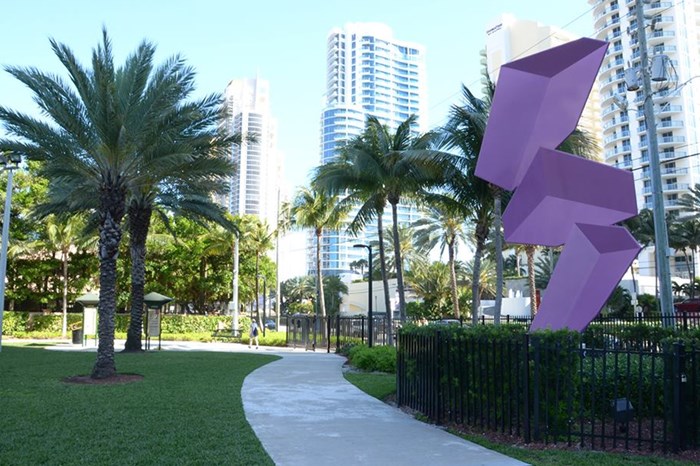 Town Center Park


Sunny Isles Beach has several parks, including Heritage Park, which spans 4 acres and provides shady greenspace as well as two children's playgrounds and a leash-free dog park. At Senator Gwen Margolis Park, known for its active soccer field, you can also enjoy shady picnic areas. Town Center Park has a great fitness trail as well as shady gazebos where you can enjoy a picnic, and the newer 5-acre Gateway Park 5 boasts a beautiful butterfly garden as well as a performing arts stage where concerts and other activities take place.



If we are talking about the beaches, while Surfside is dotted with small neighborhood parks that provide playgrounds for children, the beach at Surfside is reputed to be among the best beaches in all of Miami, because of its calm and tranquil shore, unspoiled by tourist traffic or concessions. In fact, Surfside Beach is so tranquil that sea turtles regularly build their nests there, and the community is united in the protection of these delicate yet majestic sea creatures.
If you want a little more activity while you're at the beach, Sunny Isles Beach may be more up your alley, as you can rent jet-skis and enjoy lounge chairs, umbrellas, and food and beverage concessions in some areas. The pier at Newport Beach is also a great fishing spot.

Arts and Culture: Sunny Isles Beach vs Surfside
Both Sunny Isles Beach and Surfside are quiet residential areas where little happens in the way of cultural events the likes of which areas like Wynwood and the Design District are known for. However, both communities are close to Miami Beach and all of its cultural offerings, including the Fillmore Theater, the Bass Museum, and the yearly Art Basel art fair held at the Miami Beach Convention Center. Sunny Isles Beach also presents an Annual Jazz Festival, during which you can enjoy fantastic music under the stars.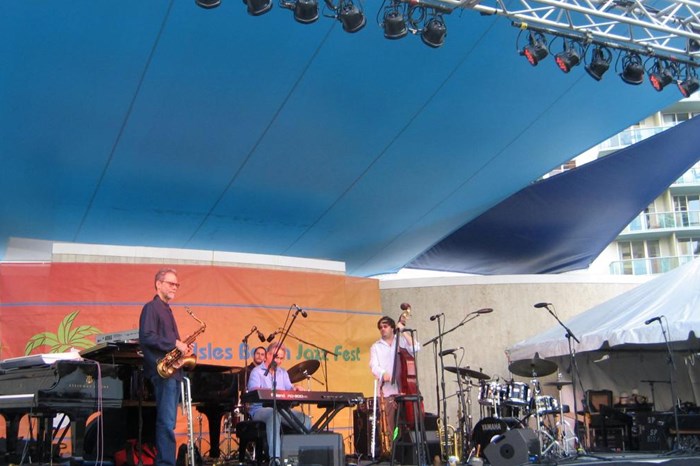 Eating and Shopping: Sunny Isles Beach vs Surfside
Sunny Isles Beach has several shopping centers. At the RK Village Plaza, you can enjoy Middle Eastern fare at Chayhana Oasis, authentic Cuban food at El Tropico, and sizzling Argentinian steaks at La Barra. The health-conscious can enjoy a bounty of healthy treats at Sproutz, Miami Juice, and the famed Epicure Restaurant and Gourmet Market. Fine dining is exquisite at Acqualina Resort, and the Beach Bar at Newport Pier provides a great place for a nightcap or an afternoon cocktail.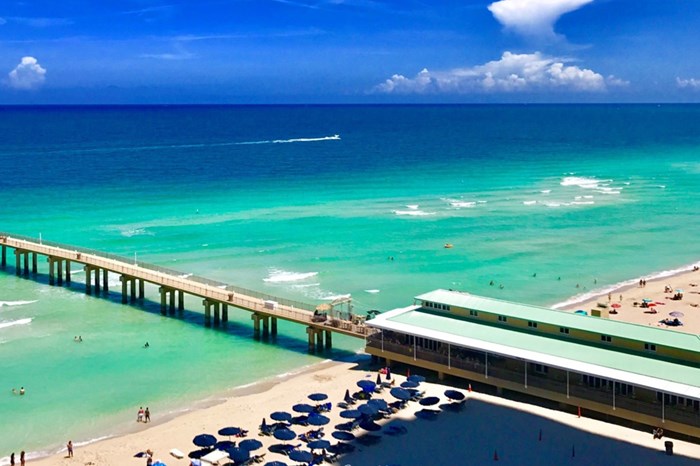 Beach Bar at Newport Pier

Surfside has somewhat fewer offerings, but the quality of its eateries is unparalleled, with some locations delighting locals for decades. At Specchio and Café Ragazzi, Italian fare is prepared with finesse, and the ever-popular Sushi Republic is a local favorite for affordable lunches and family dinners. Rustiko serves up kosher fare, and the Grand Beach Hotel as well as the Surf Club provide exquisite fine dining options. Surfside is also walking distance from Bal Harbour Shops, where high-end dining and shopping options abound.

Schools: Sunny Isles vs Surfside
Both Sunny Isles and Surfside are served by highly-ranked public schools in Miami Beach, including Bay Harbor Elementary School, Nautilus Middle School, and Miami Beach Sr. High School. Private school options for both locations include private parochial schools such as St. Patrick's and the Hebrew Academy, and Lehrman Community Day School and Miami Country Day School.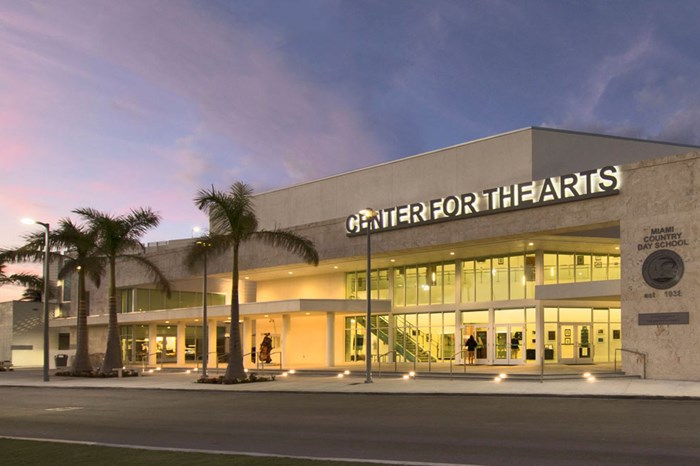 Architecture and Housing Options: Sunny Isles vs Surfside
Sunny Isles Beach is an expanding neighborhood that has been transformed by new luxury developments in recent years, some of which have broken sales records in terms of property values.  The area is home to several resort-condominium communities where you can live as if you were on vacation full-time. Many of the newer condos provide an unprecedented array of amenities such as in-suite elevators, floor-to-ceiling glass walls that provide breathtaking ocean views, infinity pools, fully-equipped on-site fitness centers, and beauty salons, health spas, and yoga studios all within a few steps of your front door.  There are also some more affordable older buildings in the neighborhood with fewer amenities but with fabulous views and walkable beach access.  
By contrast, Surfside is a coastal suburban neighborhood mainly consisting of single-family residences with manicured lawns and quiet streets where children can play outdoors undisturbed. Ideal for families, Surfside is for those who've always dreamed of owning a house by the beach. Neighbors are considerate and quiet, and tranquil living is the order of the day. For those not ready to take on the responsibilities of owning a house, there are a few beautiful condo buildings in the area that allow you to enjoy the best of residential living with world-class ocean views and amenities.



Cost of Living: Sunny Isles Beach vs Surfside
Both Sunny Isles and Surfside are affluent communities that attract high-end investors and those seeking the combination of luxury, tranquility, and beach access.  Average listings in Sunny Isles Beach range around $1,260,000, or $514 per square foot; however higher-end listings have broken records with listings as much as $172,500,000 or $22,959 per square foot for massive penthouse properties. 
Surfside listings average about $2,264,692, or $857 per square foot, but higher-end properties may list for as much as $32,950,000 or $5,806 per square foot.

Which Neighborhood is Better? Sunny Isles Beach or Surfside?
This decision will depend on what type of lifestyle you want.  If you love the idea of living in a quaint small town by the ocean, with all of the advantages of being within minutes of a sophisticated urban community, Surfside might be your cup of tea. 
If you want to enjoy this same suburban tranquility but can't resist high-end amenities and dazzling views of the ocean with more activity around you, you might be happier in Sunny Isles Beach.
To see more of our Miami neighborhood comparisons, check out the following: 
---

At Condo Black Book, we know Miami inside out and we're here to help you choose a home that is truly perfect for you.  Let us be your guide to beautiful properties in the neighborhoods that you're most interested in.


Share your thoughts with us
Sign up now
Get news and updates delivered to your inbox