Get to Know Brickell, Miami: Comparing North Brickell vs South Brickell vs Brickell Key
Jan 12, 2022 January 12, 2022
Brickell is one of Miami's most desirable and popular neighborhoods, known the world over. Starting at the junction of the Miami River and Biscayne Bay, extending from Downtown Miami south along the water to the Rickenbacker Causeway that leads to Key Biscayne, Brickell is now known as the "Manhattan of the South." 
Indeed, Brickell is one of the world's most important international financial hubs, home to many transnational companies and professionals from around the world. But Brickell is more than just Miami's Financial District and the largest global banking center in the US south of New York. It's an ultimate live, work, and play destination, and many celebrities have made their home in Brickell, including such Latin pop icons as Luis Miguel, Jennifer Lopez, and the late José José, as well as salsa legend Marc Anthony.
To really get to know Brickell, and also know where you might want to live, Brickell actually consists of subdivisions that exist as distinctly different neighborhoods within the area. While maybe not official, for locals, Brickell is divided into three sections: North Brickell, South (or Old Brickell), and Brickell Key. Let's take a look and compare these three neighborhoods of Brickell.
 
---
North Brickell: The Financial District
---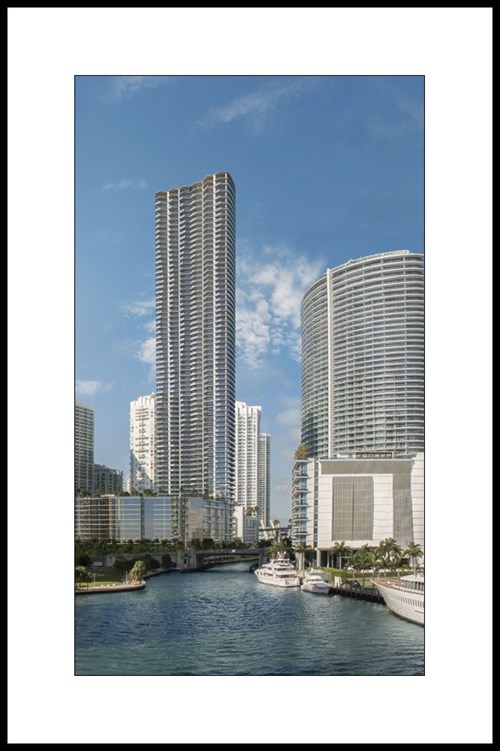 The area around Brickell Avenue North of SW 15th Road is technically known as North Brickell or the Financial District, and is characterized by older and newer skyscrapers, including mixed-use condo/hotel developments that are also home to offices and businesses.  This area is immediately adjacent to Downtown Miami if you go over the Miami River. But when people refer to 'Brickell' as a neighborhood, it's typically this northern area that they're referring to.  The Financial District is known for large-scale commercial office development, with major international banks establishing headquarters there. 
Many residential towers in the Financial District are on the waterfront, with direct access to Biscayne Bay, and there are several, new luxury condos that have been built and are planned, the branded Baccarat Residences Brickell on the Miami River. But, due to limited availability along the waterfront, newer constructions are being built further inland.  Brickell's urban core, just south of the Miami River, has expanded from Brickell Avenue west to the Metrorail line, as a result of a construction boom in recent years.


---
South Brickell: The Area Known as Old Brickell
---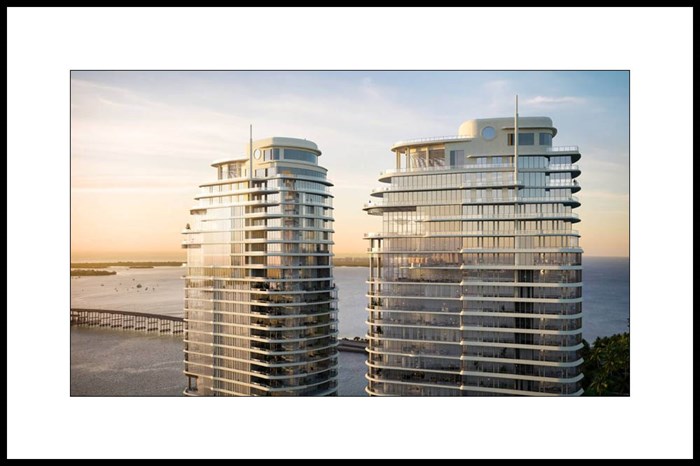 The area south of SW 15th Road (Broadway) is known as Old Brickell or most commonly as South Brickell, and is far more residential than the Financial District. The oldest area of Brickell to be developed, and previously home to Brickell Mansions from the turn of the century, this area is known for its tree-lined streets where families walk and fitness seekers get in a run or walk. It's adjacent to Little Havana, Coral Way and The Roads neighborhoods, and will take you straight to the Rickenbacker Causeway to Key Biscayne or south into Coconut Grove. South Brickell consists primarily of older low-and-mid-rise buildings, with a sprinkling of newly planned condo developments including St. Regis Brickell and Una Residences, both luxury waterfront buildings. South Brickell also has a few streets of single-family homes, including some opulent mansions that date back to the days of Mary Brickell.


---
Brickell Key/Claughton Island: A Private Gated Community
---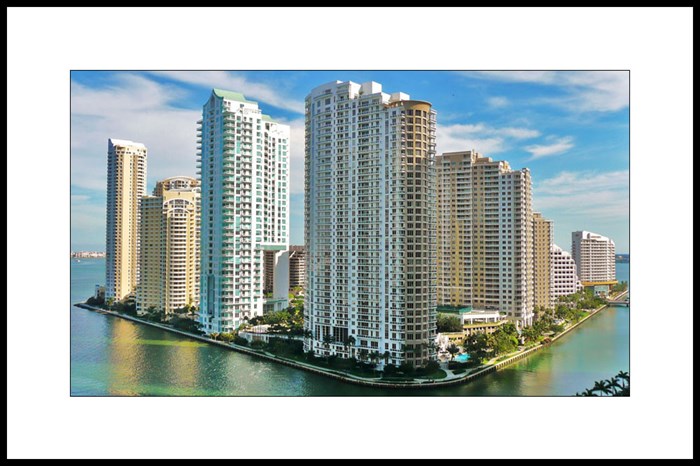 Brickell Key

Located just south of Downtown Miami and the Miami River, Brickell Key is an affluent, private, gated community situated off of 8th Street in the middle of the Financial District. A man-made island of 44-acres created in the late 1800s, Brickell Key was developed in the 1970s with several luxurious waterfront condos, townhouses, an office building, and the Mandarin Oriential Hotel. Brickell Key is very popular as it provides island-living in the middle of an urban core.


---
Lifestyle: North Brickell vs South Brickell vs Brickell Key
---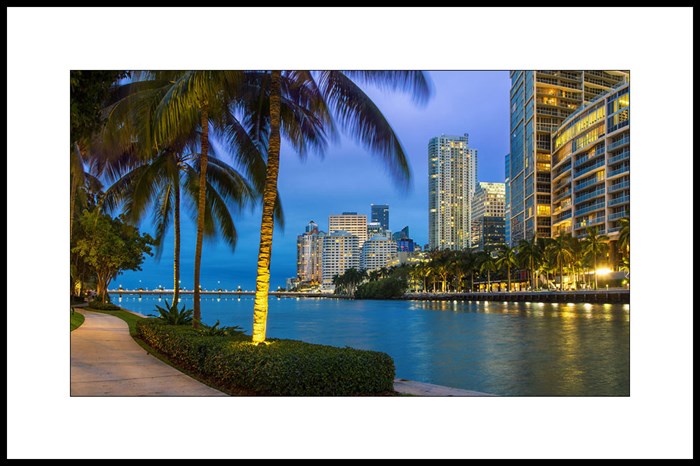 While the Financial District in Brickell has earned the nickname "Brookell" and was, until recently, referred to the "Brooklyn of the South," Brickell is currently denser than Brooklyn as far as population per square mile. A fabulous neighborhood for sworn urbanites, and those who want to seamlessly transition between work and play, North Brickell is also known for its endless abundance of excellent restaurants and great night life, as well as diverse shopping and dining opportunities at Mary Brickell Village and Brickell City Centre.
South Brickell is far more residential and a favorite neighborhood among young families with growing kids and those who want to enjoy a more suburban vibe. Here, apartments are slightly larger and the lifestyle caters more to families. It's quieter and more established than the dense streets of the Financial District.
Brickell Key represents an elite level of privacy, tranquility, comfort, and convenience, with its waterfront access, gorgeous Bay views, and serene walking path. Brickell Key is a private island paradise within minutes of Downtown Miami and the Financial District, ideal for those who want to get away from it all at the end of the day but still be close to everything.


---
Business: North Brickell vs South Brickell vs Brickell Key
---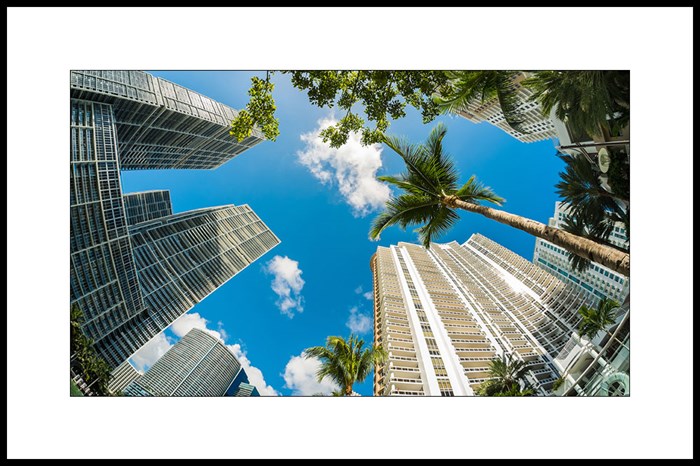 The Financial District is the core of Miami's banking, investment, and financial sectors. This area, along with Downtown Miami, is also home to most of the state's foreign consulates.  In fact, in the Brickell/Downtown area you'll find the consulates of Argentina, Brazil, Chile, Dominican Republic, Ecuador, France, Guatemala, Japan, Mexico, the Netherlands, Peru, Switzerland, Trinidad and Tobago, and the United Kingdom, as well as several others.
The Financial District is also a vibrant commercial center with several international and regional headquarters and fast-growing startups. This business clientele demands a wide variety of retail. As such, open-air restaurants, great shopping, an assortment of small businesses such as health and fitness centers, boutiques, beauty salons, med-spas and cosmetic surgery center. VIP nightclubs abound here. 
South Brickell has far less corporate and commercial activity, although the area is home to smaller professional offices including physicians and other health professionals such as acupuncturists, as well as attorneys, accountants and other private offices. 
Brickell Key is an even smaller community, with amenities such as a market, restaurant, beauty salon, florist, and dry cleaners, as well as the renowned Mandarin Oriental Hotel, which is home to several exclusive restaurants as well as an elegant spa and fully-equipped fitness center.


---
Architecture and Housing Options: North Brickell vs South Brickell vs Brickell Key
---

No matter which area of Brickell you are in, you will find there are plenty of luxurious condo buildings with beautiful units, diverse amenities, and varied architectural styles. Brickell lies south of the Miami River, extending to the Rickenbacker Causeway. North Brickell or the Financial District, is the most dense and offers the widest variety of housing options, including many mixed-use buildings where commercial and residential properties coincide. There have been many new luxury condo buildings built in this area in the last ten years, including waterfront and branded options, such as the highly popular Icon Brickell buildings, Brickell City Centre's Reach and Rise Residences, 1100 Millecento, the Brickell Flatiron Building (completed in 2020), SLS Lux Brickell, and Jade Brickell.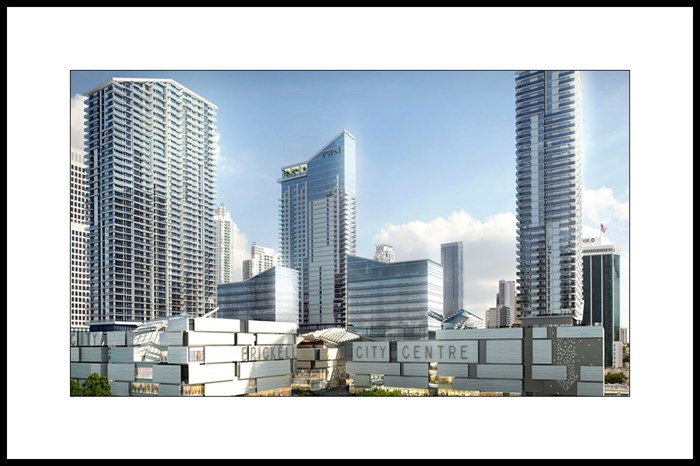 Rise at Brickell City Centre 

In contrast, the area south of 15th Road or Broadway, known as South Brickell or Old Brickell, is far more residential.  This area consists mostly of low-to mid-rise apartment and condo buildings to the west of Brickell Avenue, where many mid-century and prewar buildings are currently being replaced by larger, newer buildings. On the east side of Brickell Avenue, high-rise condo towers line the waterfront, and the area is known as the "Millionaires' Row" section of Brickell Avenue. It's also an iconic section of Brickell, where some famous buildings like the Atlantis Condominium designed by Arquitectonica and seen in Miami Vice is located. South Brickell also contains single-family homes dating back to the early-1900s along South Miami Avenue.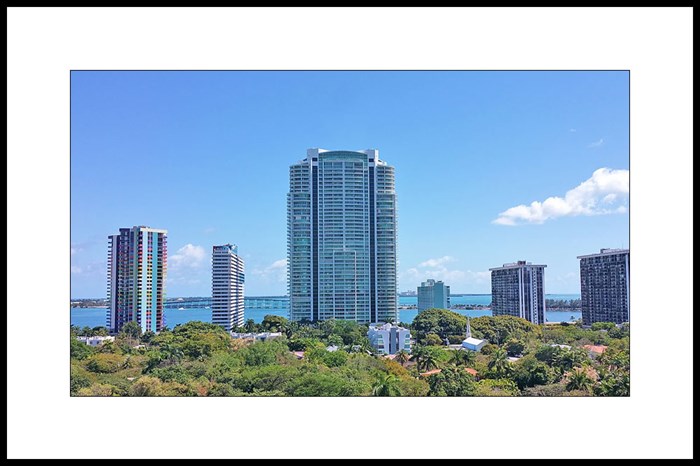 Santa Maria Condo

Brickell Key, also known as Claughton Island, is a man-made island just off the mainland neighborhood of Brickell. Brickell Key consists of high-end condo towers, all of which feature a slew of upscale, private amenities. These amenities include such things as infinity pools, fitness centers, spas, party rooms and such luxuries as racquetball, squash and/or tennis courts, as well as concierge service and valet parking.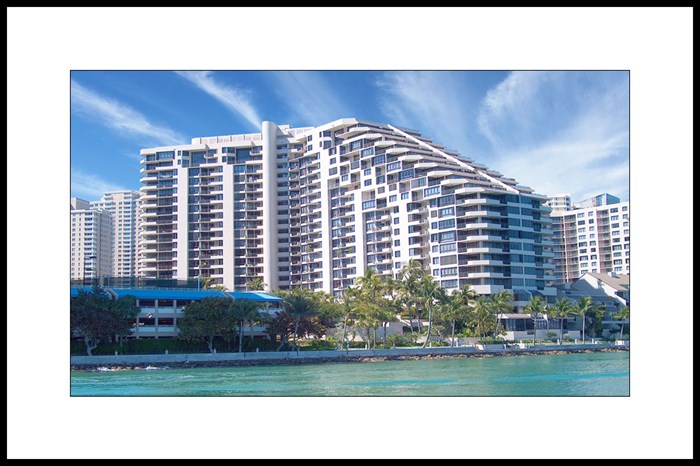 Brickell Key I
If you want to see available condos for sale and for rent in Brickell, 

search here

.
---
Cost of Living: North Brickell vs South Brickell vs Brickell Key
---

Brickell has a vast range of housing options accommodating residents at different income levels. The area features housing options that range from rental apartments to exclusive waterfront penthouses, as well as affordable condo units suitable for families. 
The average listing price for a condo residence in Brickell is around $399 per square foot, or about $530,966. In more luxurious buildings, however, listings may run as high as $29,110,500 or in the neighborhood of about $2,039 per square foot.


---
Walkability and Transportation: North Brickell vs South Brickell vs Brickell Key
---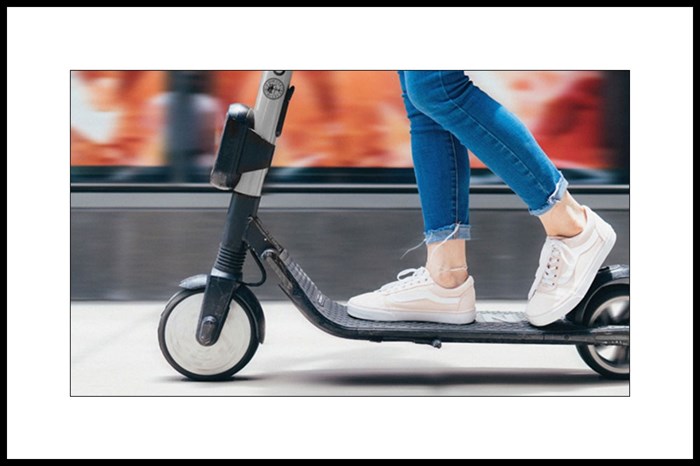 Brickell is one of the areas in Miami where you can easily live a car-free lifestyle thanks to its density and an extensive public transit network, particularly if you are within or close to the Financial District. Brickellites take advantage of the close proximity of things to get around by foot, bike, scooters, or the free trolley system that connects to trolleys serving Downtown, Midtown, and Coral Gables.
The free Metromover is another popular form of transportation in the area, with stations located approximately every two blocks throughout the Financial District, and service to Brickell Key through the free trolley service. The Metromover operates 3 lines serving the greater Downtown area: the Downtown Loop, the Omni Loop, and the Brickell Loop.  The Metromover also serves Wynwood, Coconut Grove, and Downtown Miami, where you can connect to the Brightline system at Miami City Center, and take advantage of trains serving areas outside of the city. 
There's also a shuttle bus service that circulates between the Brickell Metrorail/Metromover station, South Brickell, and Brickell Key, with several stops along Coral Way, SW 2nd Avenue, SW 8th and 10th streets, Brickell Avenue, and Brickell Bay Drive.



---
Parks and Greenspace: North Brickell vs South Brickell vs Brickell Key
---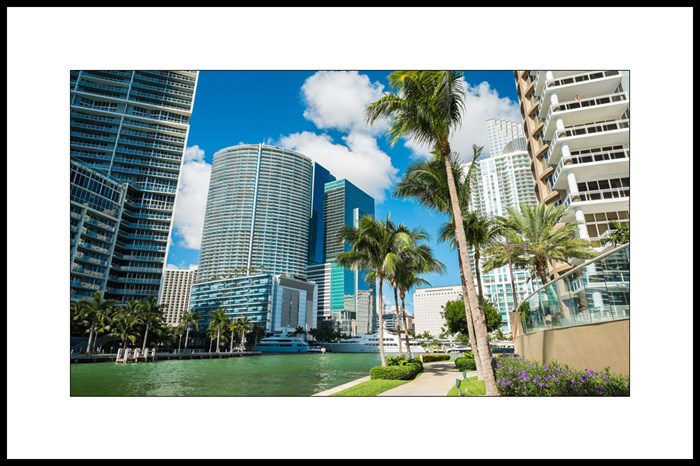 Despite its reputation as an urban oasis, Brickell has its share of awesome greenspaces: shady, breezy outdoor spots where you can catch a quick lunch while watching the sea, or simply sit back and chill, forgetting your worries.  Some of the best parks in the Financial District include Brickell Park, Miami Circle Park, and the lush and shady Simpson Park.
In the area of South Brickell you can catch the outdoor vibe at Southside Park, Alice C. Wainwright Park, or Allen Morris Brickell Park. These are great locations for children and families, as well as pets and their human companions.
In Brickell Key, Brickell Key Park, set on the southernmost tip of the island, offers quiet waterfront views beneath cool breezes and swaying palms, and the walking path on the perimeter of Brickell Key is a favorite for everyone who lives in Brickell.


---
Arts and Culture: North Brickell vs South Brickell vs Brickell Key
---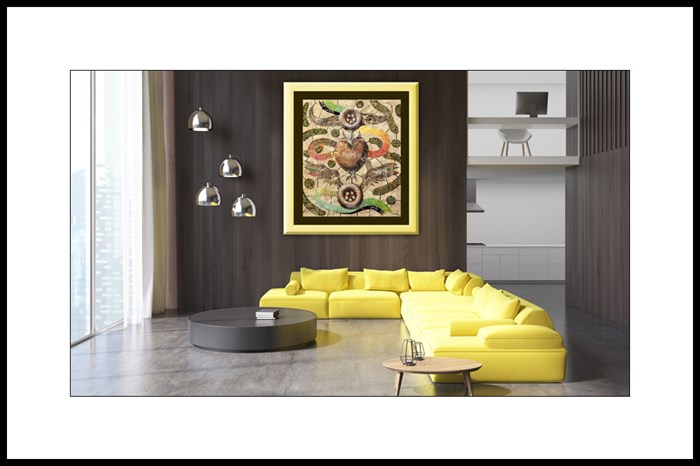 While Brickell has maintained a reputation as a hub for nightlife and entertainment venues, in recent years, the local art scene has been steadily growing. With elite, world-renowned galleries such as Avant and Eternity opening flagship venues at Brickell City Centre, and David Rosen Galleries opening its offshoot The Hippie Royals Gallery in Mary Brickell Village, the Miami art scene has spread to the Financial District. While South Brickell is generally more residential, its spacious living spaces have drawn a small community of artists to reside there. And in Brickell Key, the Mandarin Oriental serves as a venue for exhibitions and events during Miami Art Week. There are also many rooftop bars and lounges that can offer unparalleled views and opportunities to destress from a long week.
Brickell is also very centrally located, and its motley of convenient transportation options provide quick and easy access to the Downtown Arts District, Wynwood, and the Design District, as well as Coral Gables and Miami Beach, so access to arts and culture is guaranteed, no matter where you choose to live in Brickell. 


---
Eating & Shopping: North Brickell vs South Brickell vs Brickell Key
---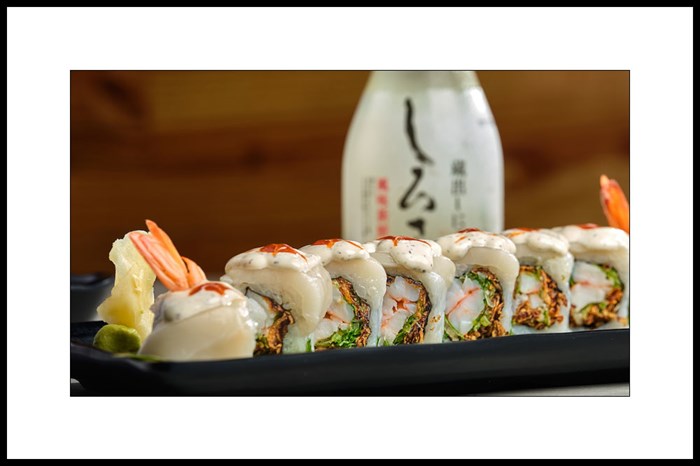 Obba Sushi - Brickell

Brickell is perhaps Miami's most diverse neighborhood as far as dining and shopping options, beginning with the famed Mary Brickell Village, a comfy open-air shopping and dining complex, and the vast and luxurious Brickell City Centre, where you can choose from a wide assortment of European and American fashion brands, a Saks Fifth Avenue, plenty of eateries and gourmet food shops with exquisite offerings from cultures all around the world. You'll also find plenty of restaurants, shops, and specialty retail along Brickell Avenue in the Financial District.
Some of the most popular restaurants in Brickell include The Capital Grille, an upscale steakhouse that makes an ideal setting for a corporate lunch; The Call, showcasing an eclectic menu of Peruvian-inspired fusion with influences from the Mediterranean and Australia; and the affordably delicious Crazy About You, where Mediterranean fare is served in a lowkey bistro setting.
At the Four Seasons Hotel, The Edge Steak & Bar is a favorite Sunday brunch and happy hour spot with specialties such as wagyu Australian churrasco, grass-fed filet mignon, and kangaroo empanadas. Or sit by the pool and sip tropical cocktails while trying Latin-inspired coastal fare at Bahia.
South African cuisine is on the menu at The Big Easy Wine Bar & Grill, featuring hearty risottos, and platters sure to delight carnivores. Other favorites include Brickell Bakery & Bistro; Marion café, market and bakery; Tamarina Restaurant & Bar; Moxie's; North Italia; Baires Grill; and KOMODO, all located within the Financial District area of North Brickell.
In residential South Brickell, Obba Sushi hits the spot, while in Brickell Key, La Mar by Gaston Acurio at the Mandarin Oriental Hotel delights with sophisticated Peruvian fusion cuisine served in a quiet waterfront setting.


---
Schools: North Brickell vs South Brickell vs Brickell Key
---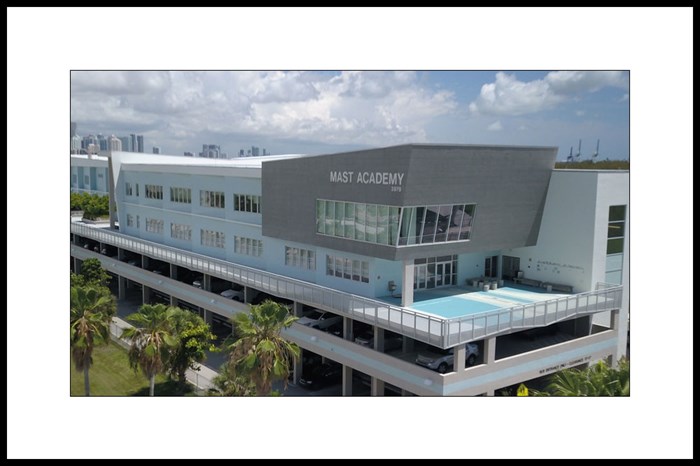 MAST Academy

The entire area of Brickell is served by excellent public schools, such as Coral Way K – 8 Center, Southside Elementary School, George Washington Carver Middle School, Ponce de Leon Middle School, Miami Senior High School, and the Robert Morgan Vocational Tech Institute. In nearby Key Biscayne, Brickell area students may compete for admission to the highly competitive STEM Magnet school, MAST Academy. 
Private schools serving students in Brickell include Open Hearts Language Academy (OHLA), Key Point Academy, Brickell International Academy, First Presbyterian International Christian School, Gordon Day Jewish School, and Prima Casa Montessori. Students may also attend private schools in nearby Coconut Grove, such as the highly renowned Ransom Everglades, Carrollton School of the Sacred Heart, and Immaculata-Lasalle High School.
Miami-Dade Wolfson campus is also close by in Downtown Miami, only a short Metrorail ride away.


---
Which Neighborhood is Better?
---

Choosing between these three neighborhoods should be a fairly straightforward decision, especially after reading this blog. If you want to be in the center of the action, surrounded by a buzzing business community, festive nightlife, and an endless assortment of eating and shopping options, clearly living in the Financial District will be the most satisfying decision for you.
If you're more interested in living in a quieter, residential community, with a lower general skyline and more of a family vibe, South Brickell may be ideal for you. If a luxurious waterfront condo on a private, gated island sounds more like your cup of tea, head directly for Brickell Key, where your dream home awaits you.
To learn more about how different neighborhoods in Miami compare to one another, check out our other neighborhood guides below: 
Share your thoughts with us
Sign up now
Get news and updates delivered to your inbox