Best Miami Neighborhoods: Brickell vs Coral Gables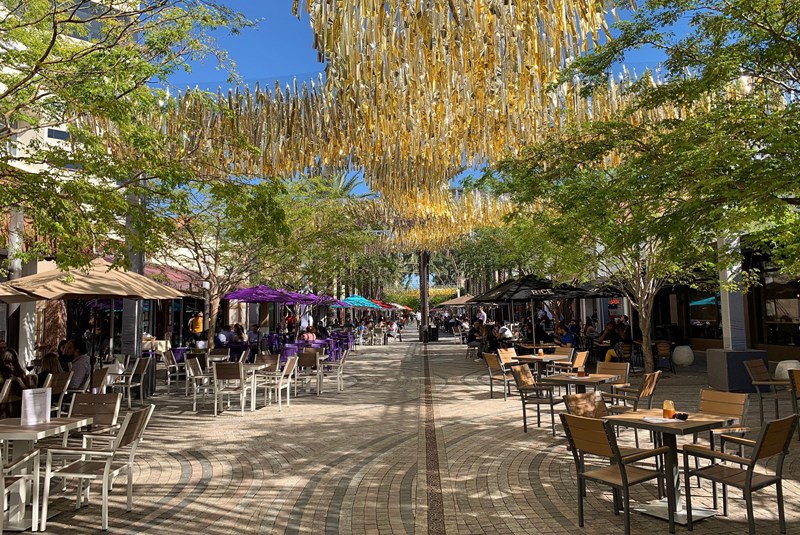 Oct 13, 2021 October 13, 2021
When looking for a home in Miami, two of the most popular areas you'll often hear mentioned are Brickell and Coral Gables. While Brickell is a neighborhood in the City of Miami, under City of Miami governance, Coral Gables is a separate municipality entirely, with its own municipal government, school district, police, and so on.  
These areas offer diverse housing options, as well as distinctly different lifestyles and local flavor even though both are considering part of the larger Miami area. We've provided our neighborhood comparison of these two popular areas based on a list of factors and considerations to help you determine which of the two would be most likely to be your ideal home. 

Lifestyle: Brickell vs Coral Gables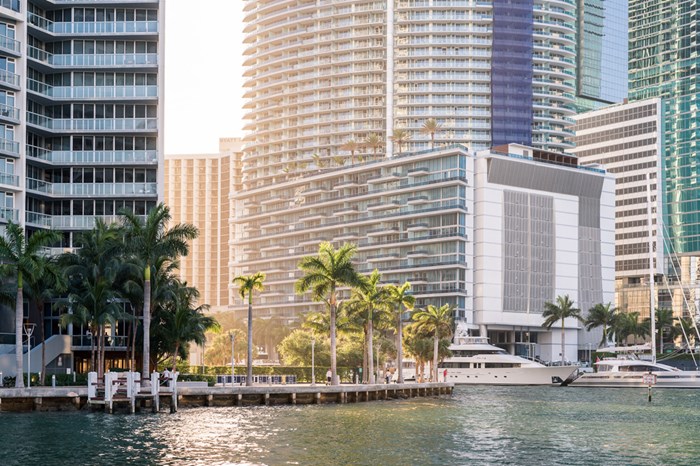 Photo courtesy of Maciek Lulko on Flickr

Brickell is a busy urban area that has earned the nickname "Manhattan of the South." It's an ideal location for those who love urban living or who want to live where they work, as well as upscale professionals who love to mix business with pleasure. Families also call Brickell home, and the area is a favorite of many international executives and celebrities who do business in Miami, but want a home away from home. 
Brickell is a hub of trendy eateries, sizzling nightclubs, and diverse shopping options, including such commercial centers as Mary Brickell Village and the luxury Brickell City Centre, where you can shop, drink and dine in one location.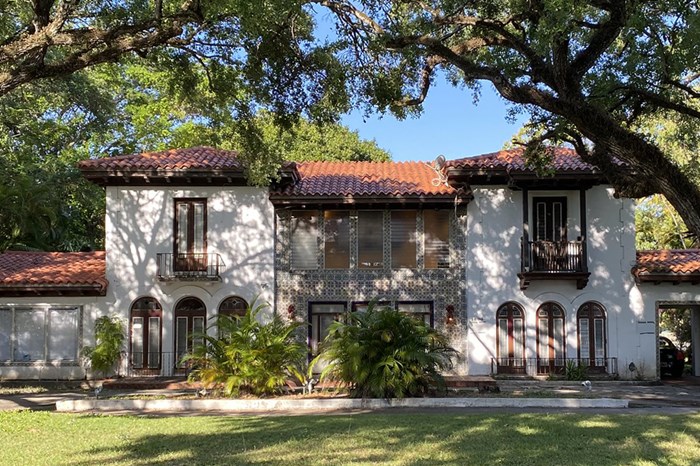 Coral Gables, a distinct area that has the nickname "The City Beautiful," was the third municipality incorporated in Miami-Dade County, after the cities of Miami and Miami Beach. Built as an affluent community of stately single-family homes around golf courses and the University of Miami, Coral Gables has grown into a lively city with an exciting cultural and academic scene. Known for its Mediterranean architecture and charming residential neighborhoods, Coral Gables now offers a variety of housing and lifestyle options for its diverse residents, which include many families, university faculty and students, as well as other professionals, including many creatives and intellectuals. 

Business: Brickell vs Coral Gables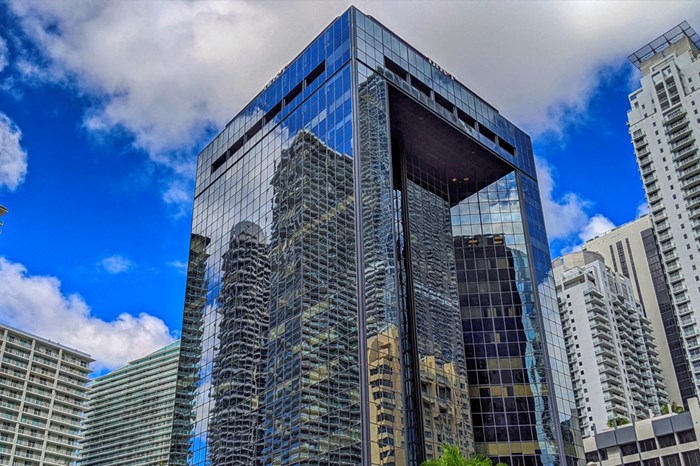 BB&T (Financial institution). Photo courtesy of Valerie on Flickr

Brickell is a high-profile international hub; in fact, it's the largest financial district of its kind in the US, as well as the second-largest financial hub outside of New York. The Brickell area is home to many businesses across a gamut of industries, including international banks, insurance companies, technology, shipping and freight companies, established national and multinational corporations, architecture and design firms, media production houses, and a plethora of smaller, local businesses.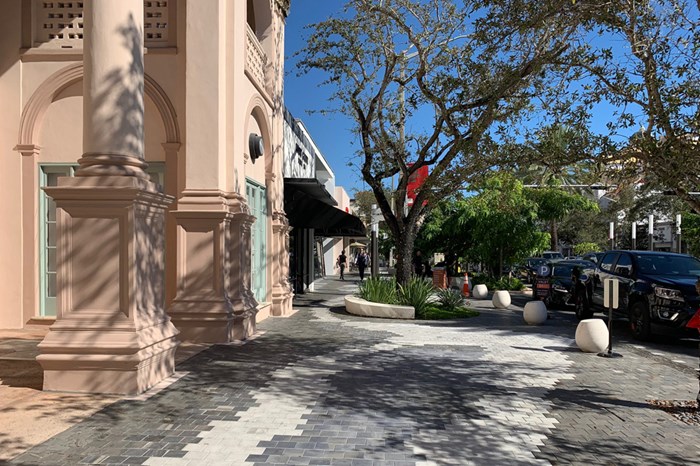 Miracle Mile - Coral Gables. Photo courtesy of Phillip Pessar on Flickr

The city of Coral Gables, while nowhere near as busy as Brickell, nevertheless has a downtown business center with over 100 multinational corporations that operate branches or headquarter offices in the area. These include international banks, import-export companies, design and media professionals, as well as hospitals, cosmetic medical facilities, and an array of other health care providers. The area is also home to diverse retail outlets, including a historic downtown area, and local professionals such as attorneys, accountants, and real estate agents. The influence of the University of Miami also provides business opportunities for a variety of small local vendors. 

Walkability and Transportation: Brickell vs Coral Gables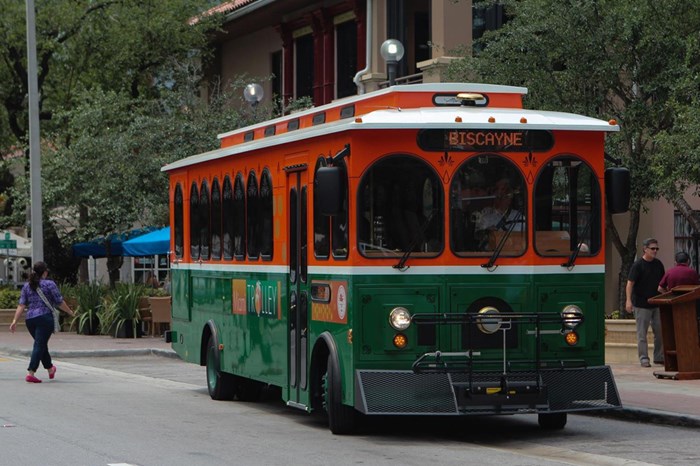 Brickell Trolley. Photo courtesy of Brickell.com

This category is a toss-up, but not because it's a tie. Brickell is a dense, urban neighborhood very similar to a modern Manhattan or Brooklyn. Pretty much everything you need is within walking distance. Brickell also has great transportation options, including the free Metromover that you can ride to Wynwood, Coconut Grove, and Downtown Miami, where you can easily connect to the Brightline trains that take you to areas as far as Fort Lauderdale and beyond. The free Brickell trolley provides local transportation, and there is an airport shuttle service that'll take you to MIA for $2.25 and runs about every 20 minutes.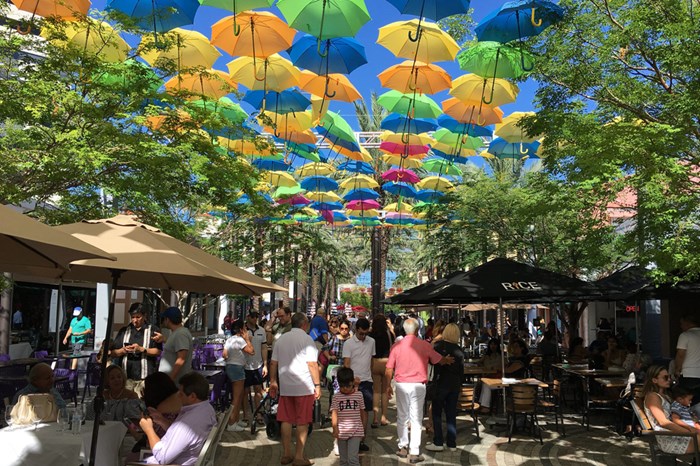 Umbrella Sky Art Installation Coral Gables Florida. Photo courtesy of Phillip Pessar on Flickr

Being a bit more of a residential area, Coral Gables is slightly less accessible by public transportation, but still has a lot of walkability and areas to bike to depending on where you are living. The free Coral Gables Trolley can get you around locally, and the Metrorail, as well as buses, can take you to other parts of Miami. But Gables living is very suburban in flavor and includes plenty of opportunities to walk or ride your bicycle to local establishments, as most retail centers and restaurants are within walking distance of many of the newer housing developments and residential streets in the area.



Parks and Greenspace: Brickell vs Coral Gables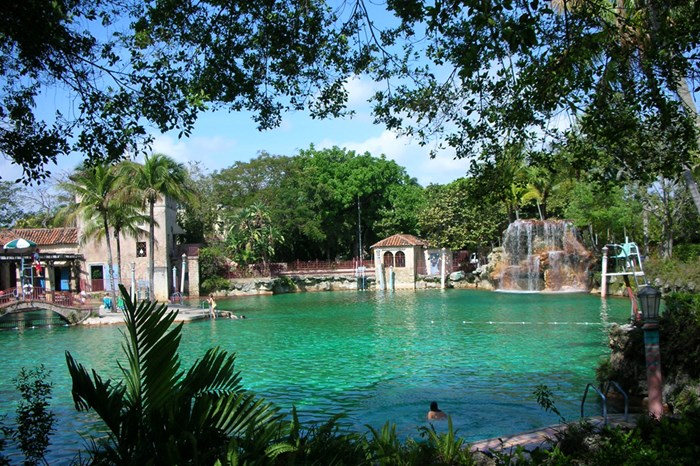 Venetian Pool, Coral Gables. Photo courtesy of socialBedia on Flickr

Coral Gables probably wins in this category in part because it is an older and larger area, that was built around golf courses and parks and hasn't had the rapid growth that Brickell has had. Coral Gables is known for its array of shade trees, and lots of outdoor spaces such as the mysterious Coral Castle and the famed Venetian Pool, a Mediterranean grotto and public pool, and one of the city's oldest and most prized architectural features. Matheson Hammock Park is an expansive waterfront nature reserve area from which you can launch your boat, or enjoy hiking, biking, and picnicking on land. The city has several charming small parks where you can take a breather, such as Ingraham Park, Merrie Christmas Park, and Jaycee Park, and the city recently acquired five new parks, expanding the outdoor options in Coral Gables.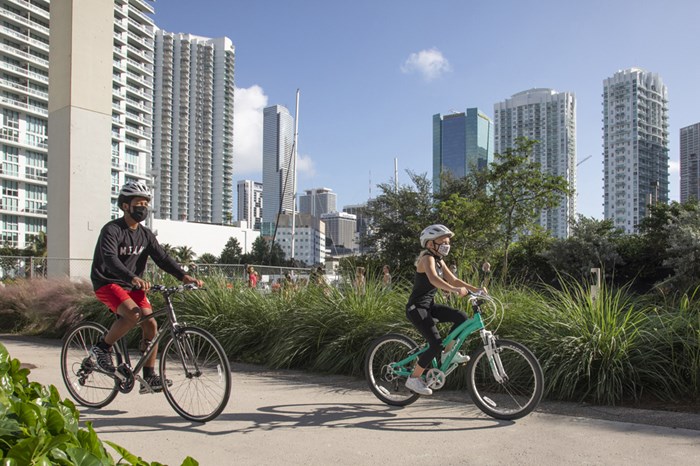 Underline - Brickell

In spite of its urban focus, Brickell has plenty of greenspaces, with plenty of fun in the sun activities available at a variety of spots, such as Brickell Park, Brickell Key Park, Alice C. Wainwright Park, and Miami Circle Park. They may be small but they provide nice resting spots in the middle of this dense neighborhood. Residents can enjoy strolling along shady walking trails and leash-free areas for dogs with refreshing water views to help you take your mind off business for a while, and The Underline now also provides dog friendly zones and a bike path that will lead all the way to Coconut Grove and connect to Coral Gables as well. 

Arts and Culture: Brickell vs Coral Gables
Brickell is known more for its world-class dining, nightlife and entertainment venues than for its cultural events, but with easy transportation options, it's easy enough to get to the nearby Downtown Arts District, the Wynwood Arts District and the Design District.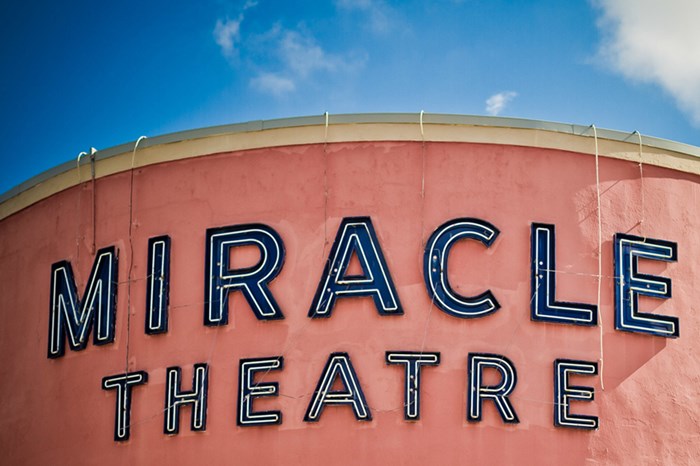 Miracle Theatre - Coral Gables. Photo courtesy of Manny Morales on Flickr

In contrast, Coral Gables has historically earned acclaim for its world-class theater and arts scene. The historic Actors' Playhouse at Miracle Theatre presents contemporary theater for children and adult audiences, and the GableStage, founded in 1979 and set inside the Biltmore Hotel, presents work ranging from Broadway and off-Broadway hits to Shakespeare, as well as contemporary new plays.  The Gables Cinema is an important venue showing art-house movies ,and the yearly Carnival on the Mile presents outdoor concerts featuring jazz, funk, Latin and Caribbean music on Miracle Mile. The University of Miami has the Lowe Art Museum, and its music and theater departments also produce top-quality performances, and UM's nationally-renowned sports teams also play regularly on campus, providing locals with plenty to do on weekends without leaving the neighborhood.

Eating and Shopping: Brickell vs Coral Gables
Both neighborhoods are winners in this category! So much so that it's very common that those who live in Brickell will regularly go to Coral Gables for dining and shopping, and vice versa. Eating and shopping opportunities are plentiful in Brickell, with many great shops and eateries at Mary Brickell Village, Brickell City Centre, and all along Brickell Avenue. Local favorites include The Capital Grille, an upscale steak house popular with the corporate set, and La Mar by Gaston Acurio, located at the Mandarin Oriental Hotel, where you can enjoy Peruvian fusion cuisine in an elegant waterfront setting.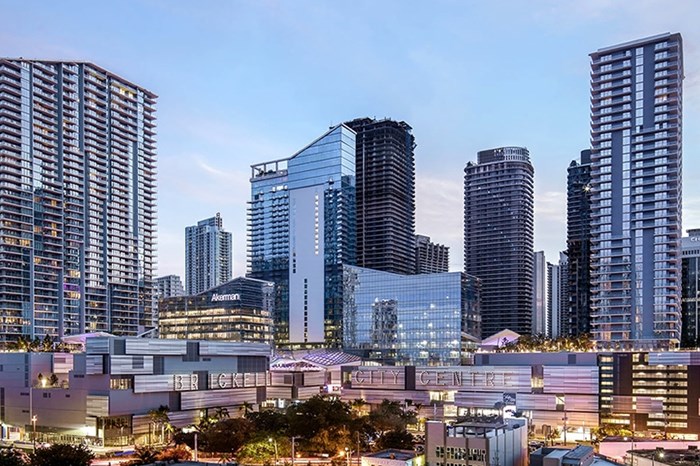 Brickell City Centre - Brickell, FL

Newer eateries also abound, such as The Call, where the menu includes Peruvian-fusion along with Australia and Mediterranean specialties, and Crazy About You, where you can enjoy affordable Mediterranean fare in a low-key bistro setting.  The food hall at Brickell City Centre is home to an assortment of Italian eateries and gourmet boutiques selling food items from around the world. You can also shop-till-you-drop at the wide array of shops and boutiques at Brickell City Centre and Mary Brickell Village.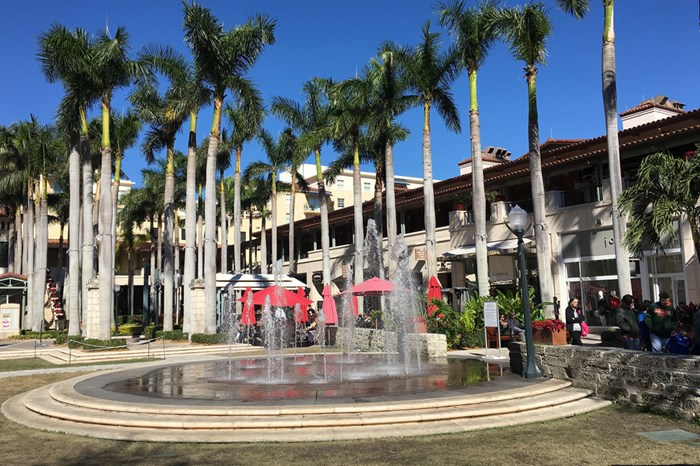 Shops at Merrick Park, Coral Gables Florida. Photo courtesy of Phillip Pessar on Flickr

Coral Gables also has exclusive world-class shopping venues, such as the Village of Merrick Park, the Shops at Merrick Park, and the shops at Miracle Mile, as well as outstanding dining options. Mediterranean food is crafted with fresh local ingredients at such popular locations as Caffe Abracci, Graziano's, Tur Kitchen, and Luca Osteria. Threefold Cafe, as the only Australian restaurant in town, offers meats grilled to perfection. Talavera Cocina Mexicana serves high-quality tacos and Mexican fare, while Caja Caliente serves an eclectic menu of Cuban fusion entrees along with some unexpected offerings. You'll find a healthy variety of Old World and modern cuisine in Coral Gables. 

Schools
The Brickell area is served by Miami-Dade Public Schools, including Coral Way K – 8 Center, Southside Elementary School, George Washington Carver Middle School, Ponce de Leon Middle School, Miami Senior High School, Robert Morgan Vocational Tech Institute, and the prestigious STEM Magnet, MAST Academy, located in nearby Key Biscayne. Private schools in the area include Open Hearts Language Academy (OHLA), Key Point Academy, and Brickell International Academy. 


Read more about Miami's 10 Best Private Schools.

Public schools in the Coral Gables School District include Coral Gables Preparatory Academy, Coral Gables High School, and Ponce de Leon Middle School. The area also has several charter schools, such as Somerset Academy and Coral Gables Preparatory Academy. Private schools in the area include Gulliver Academy and Gulliver Preparatory Schools, Riviera Day School and Riviera Preparatory School, Saint Philip's Episcopal School, Saint Theresa Catholic School, and Saint Thomas Episcopal Parish School.

Architecture and Housing Options: Brickell vs Coral Gables
Brickell is known for its array of skyscrapers and high-rise condo towers, which house both commercial and residential units. Most of the area's older condos boast gorgeous waterfront views and direct access to Biscayne Bay, while many newer constructions are now being built inland due to limited real estate in the area. Brickell Key is a more private, residential, and affluent area with expansive single-family homes and elegant waterfront condo communities.


Check out our Guide to Brickell Avenue Condos.

Coral Gables is known for its characteristic Old Spanish and Mediterranean architecture, its sprawling mansions and ornate single-family homes. In recent years, we've seen an increase in mid-rise condo towers, boutique townhome projects and some newer, taller, condo development projects sprouting up providing a wider variety of options in residential units, ranging from studios, to townhouses, to lavish penthouses. 

Cost of Living: Brickell vs Coral Gables
Brickell is a diverse area that attracts a variety of international investors, thanks to its many property options that range from exclusive waterfront penthouses to more affordable residential condo units. The average listing for a residential unit in Brickell is about $399 per square foot or $530,966. Higher-end listings may run as high as $29,110,500 or about $2,039 per square foot.
In Coral Gables, the current average listing price for a condo is around $364 per square foot, or about $538,586 per unit, with higher-end listings averaging around $8,995,000, or $1,052 per square foot. Coral Gables also has many more single-family options than Brickell, if that is what you are looking for. 

Which Neighborhood is Better? Brickell or Coral Gables?
This is a question only you can answer, depending on whether you're looking more for a quiet, family-friendly community with access to nature, less a little tourism, and a great locally-based cultural scene that is nestled in a distinctly residential vibe. If so, you'll probably adore Coral Gables. If you'd rather live and work in the "Manhattan of the South," amid a buzzing international financial center with great happy-hour options, limitless restaurants and nightclubs, and the opportunity to meet executives from around the world, you'll love living in Brickell.
If you'd like to see more of our neighborhood comparisons, visit the following links: 
We are home-grown Miami experts and we're delighted to share with you our inside information regarding the various neighborhoods in Miami and which one may most suitable for you. Give us a quick call or email, and we will be happy to take the time to search through our wide assortment of listings in both Brickell and Coral Gables, so you can make the most informed decision possible when it comes to choosing your new home and neighborhood in Miami.

Cover photo: Sunlit Sky Coral Gables Art Installation. Photo courtesy of Phillip Pessar on Flickr
Share your thoughts with us
Sign up now
Get news and updates delivered to your inbox